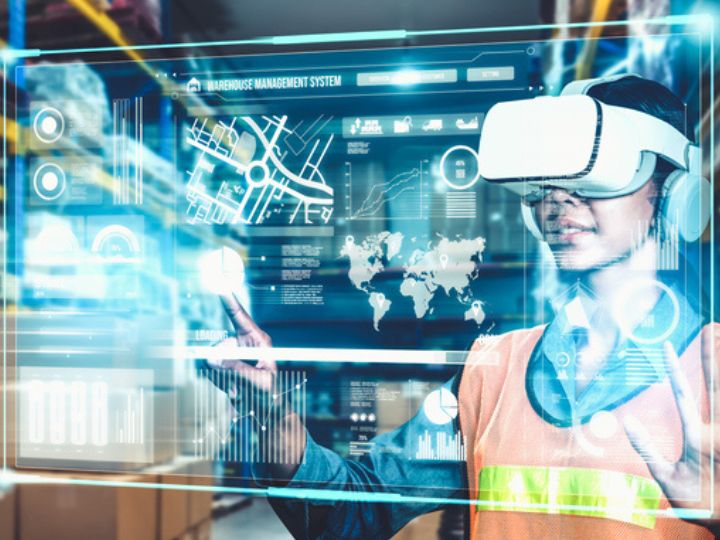 As the energy industry becomes more engaged in emerging technologies, such as virtual reality and artificial intelligence, the University of Houston College of Technology and the AI Consortium, along with industry partners NVIDIA and TechnipFMC, are building extended reality (XR) systems to accelerate the evolution of the industrial metaverse.
The new industrial metaverse initiative is part of the UH digital oilfield laboratory, which focuses on promoting safety and efficiency in the energy industry. Similar to a video game, the metaverse is a virtual environment hosted in the cloud where users have access to digital avatars, machines and equipment that let them create, work and study in real time in the digital internet world. Among the many aspects of the industrial metaverse is the ability to create digital replicas of physical machines, factories, oil wells and pipelines as fully functional simulations that mirror their physical counterparts. The act of creating a functional digital replica of a real-word environment is called "digital twinning."
A digital twin is a real-time virtual representation of a real-world physical system or process for purposes such as system simulations, testing, monitoring and maintenance. Often digital twins in the metaverse use artificial intelligence to recreate real world cause and effect environments.
By using virtual reality technology, digital twinning allows workers at energy companies to view, interact and repair sensitive equipment anywhere in the world, according to David Crawley, a professor of practice with UH College of Technology. With extended reality headgear, he says, a worker on a drilling platform in the South Pacific can recognize specific equipment, break out its parts and collaborate with engineers in Houston on how to safely repair the device without disrupting real-world operations.
"In the metaverse, the AI technology invites an individual, anywhere, to put on a virtual reality headset and engage in an activity as if they were participating in the real world. Fixing a pipe, for instance, or identifying a problem in a valve," said Crawley. "Working with our faculty, students and partners' combined resources we enable the energy industry workforce to learn and become part of an interconnected world."
In the metaverse, the real-life lessons learned in diagnosing and problem-solving become tools to train other connected workers. "When you put this in the cloud, these digital twinning programs allow one-to-one enrichment that is scalable on a global basis. Anyone with proper credentials – from Duluth to Madagascar – can virtually 'go inside' a pipe and identify the problem and be guided step by step through the repair," said Konrad Konarski, director of the AI Innovation Consortium.
Joining the UH College of Technology and the AI Consortium in the program are two commercial partners – TechnipFMC, an international technology provider to the oil and gas company industry and NVIDIA, a global AI hardware and software producer.
"Our collaboration with the UH College of Technology and AI Innovation Consortium ecosystem is helping to create essential crossroads between technology and industry for artificial intelligence to scale and succeed in industries like oil and gas and manufacturing," said Marc Spieler, NVIDIA's global leader in digital transformation.
TechnipFMC has provided the UH College of Technology and AI Consortium the immersive and virtual reality program known as extended reality, or the XR program.
"The purpose of the XR network is to bring together the knowledge, tools and people necessary to leverage XR technologies, achieve business goals and transform industry environments. Our work with the college and the consortium has enabled us to move beyond concept to pilot and implementation," said Adam Berg, manager of learning solutions at TechnipFMC.
Berg and his team have been a recipient of some of the digital oilfield lab's foundational tools in the form of digital twins of assets and natural language and AI computer vision pipelines. These tools have helped bridge the gap between the real-world and the metaverse, making it possible to create augmented reality environments for training, repair and quality control without many of the manual complexities.
---