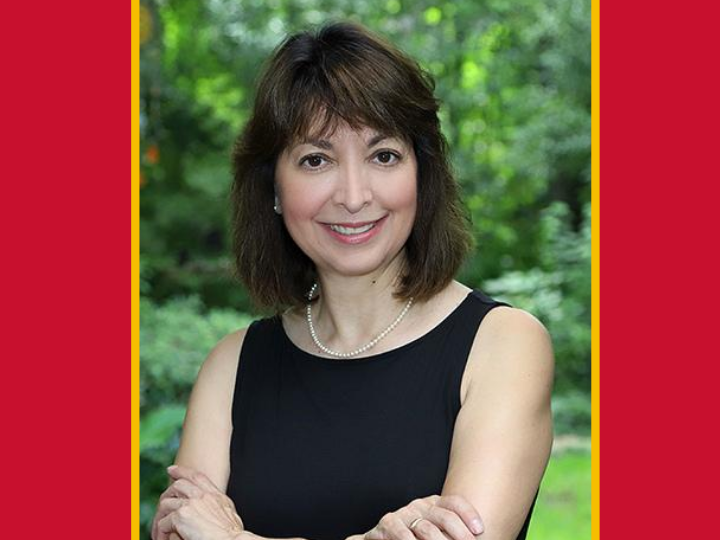 Pamela Anne Quiroz, director of the Center for Mexican American Studies at the University of Houston, has been chosen as a Hispanic Association of Colleges and Universities fellow. Quiroz is among 26 individuals from colleges and universities across the country selected for HACU's Leadership Academy/La Academia de Liderazgo, which is designed to increase the number of Latinos in leadership positions within Hispanic-Serving Institutions. Quiroz will be part of the 2020-21 cohort starting this fall.
In addition to leading CMAS, Quiroz is a sociology professor in the UH College of Liberal Arts and Social Sciences and executive director of the Inter-University Program on Latino Research, a national consortium of university-based centers dedicated to the advancement of the Latino intellectual presence in the United States. Quiroz was recently elected vice president of the Society for the Study of Social Problems, an interdisciplinary and national association dedicated to research focused on the pursuit of social justice.
"The Hispanic Association of Colleges and Universities is one of our leading Latino organizations committed to representing Hispanic-Serving Institutions which includes the University of Houston," Quiroz said. "I hope to make the most of this opportunity to take a deep dive into the different aspects of leadership and improve my skills, and to broaden my contributions to the University."  
As a fellow in the one year-program, Quiroz will work with nationally-recognized current and emeriti presidents and senior level administrators, receive a mentorship with a university president, develop a special project designed to have an impact at UH and participate in three seminars that focus on social justice and international collaborations.
"It was my honor to nominate and support Dr. Quiroz for the HACU Leadership Academy," said UH Provost and Senior Vice President for Academic Affairs Paula Myrick Short. "Supporting underrepresented minority faculty is a major goal for the University of Houston and I'm thrilled Dr. Quiroz will represent UH at the Academy."
HACU was founded in 1986 and represents more than 500 colleges and universities in the United States, Latin America, Spain and school districts throughout the U.S. HACU is the only national association representing existing and emerging Hispanic-Serving Institutions (HSIs). To see the other fellows selected, their home institutions and learn more about the HACU Leadership Academy/La Academia de Liderazgo, visit the HACU website.
---