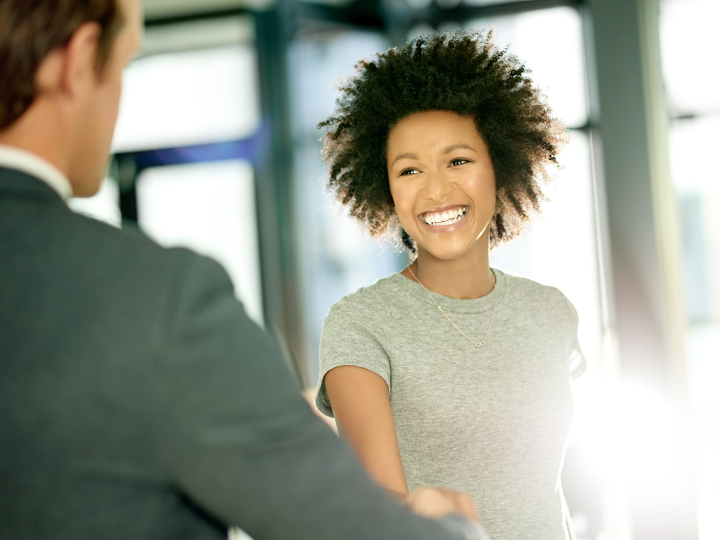 The Cyvia and Melvyn Wolff Center for Entrepreneurship (WCE) at the University of Houston C. T. Bauer College of Business has once again been named one of the best academic programs for business creation and innovation education in the nation.
WCE was ranked No. 2 in the United States on a list of Top 25 Best Undergrad Programs for Entrepreneurs in 2019, released by The Princeton Review on Tuesday. The rankings are compiled annually by The Princeton Review and published in Entrepreneur magazine. WCE has achieved first, second or third place in the prestigious rankings list 10 times and has been included in the top 10 every year since 2007.
More than 300 business schools, including competitors such as Babson College, Brigham Young University, The Wharton School of Business at the University of Pennsylvania and MIT, compete for the honor, which is based on surveys conducted in July and August 2018.
"The Princeton Review employs a rigorous methodology, and we are very pleased to be recognized with this ranking," said Bauer College Interim Dean and Professor of Finance Tom George. 
He added: "Entrepreneurship is about connecting people who have great ideas with financing to bring the ideas to market. Through Bauer's Wolff Center programs, students learn the principles needed to launch and run a business, and they receive mentorship to guide them on a path to success.  More than 90 percent of businesses started by students in the program over the last 10 years are still in existence."
Since WCE began, students have created more than 1,000 businesses, with $238,345,921 in funding generated in the past 10 years.
WCE Director Dave Cook said while putting students on a path to success is fundamental to the program, a broader mission is to demonstrate the power of entrepreneurship.
"We think that entrepreneurship is the bedrock of job creation, the foundation of our economy," he said. "So, while we are very focused on sharing our values and content within the university, we're also trying to push entrepreneurship and the values that we have here outside the walls of the university."
Examples of that include initiating a high school business plan competition, working with prison inmates to develop business skills and an alignment with Bauer's award-winning Stimulating Urban Renewal Through Entrepreneurship (SURE™) program, which focuses on the development of viable business startups and financial literacy in Houston's Third Ward and elsewhere.
"We really are trying to make the world a better place," Cook said. "What we teach people here is how they can align with their own passions, their own interests and their own values, in such a way that they feel empowered to go back and change the world."
The competitive program for undergraduates majoring in entrepreneurship features a rigorous application process, unique lockstep curriculum, extensive extracurricular activities and mentoring. This year, 474 business leaders — people who have contributed to the Houston area's vibrant economy and want to pass on what they know to tomorrow's business innovators — served as mentors.
Additionally, 2,500 UH students majoring in 80 different disciplines across campus took at least one entrepreneurship course at Bauer and more than 800 completed a certificate in corporate, technology or social entrepreneurship in the past year.
WCE is committed to evolving to meet the needs of a rapidly changing business environment, and in 2018 students developed and marketed products on Amazon for the first time as a part of the program. In 2017, a Women in Entrepreneurship class was added to address the specific issues faced by female entrepreneurs.
Numerous cross-campus entrepreneurial applications have targeted STEM (science, technology, engineering and math) disciplines. In the RED Labs summer accelerator, teams of students attempt to launch technology-based businesses, a project that runs jointly with Rice University's OwlSpark accelerator. The summer accelerator concludes with Bayou Startup Showcase, a joint pitch event that draws more than 500 people from Houston's entrepreneurial ecosystem.
At the graduate level, students manage the Cougar Venture Fund, working with an advisory board of entrepreneurs, angel investors and venture capitalists to analyze and invest in early stage technology companies.
"It is good to know if you want to be an entrepreneur, this is one of the top places in the U.S. to come and get your education," Cook said. "Our students have proven over and over that they can go anywhere and compete with anyone, whether it's Ivy League schools, Stanford or anyone else. This ranking is another validation, for not only the world, but also for our staff and most importantly our students, to say we're in the top program and one that is going to make a difference in the world."
Written by Julie Bonnin
---