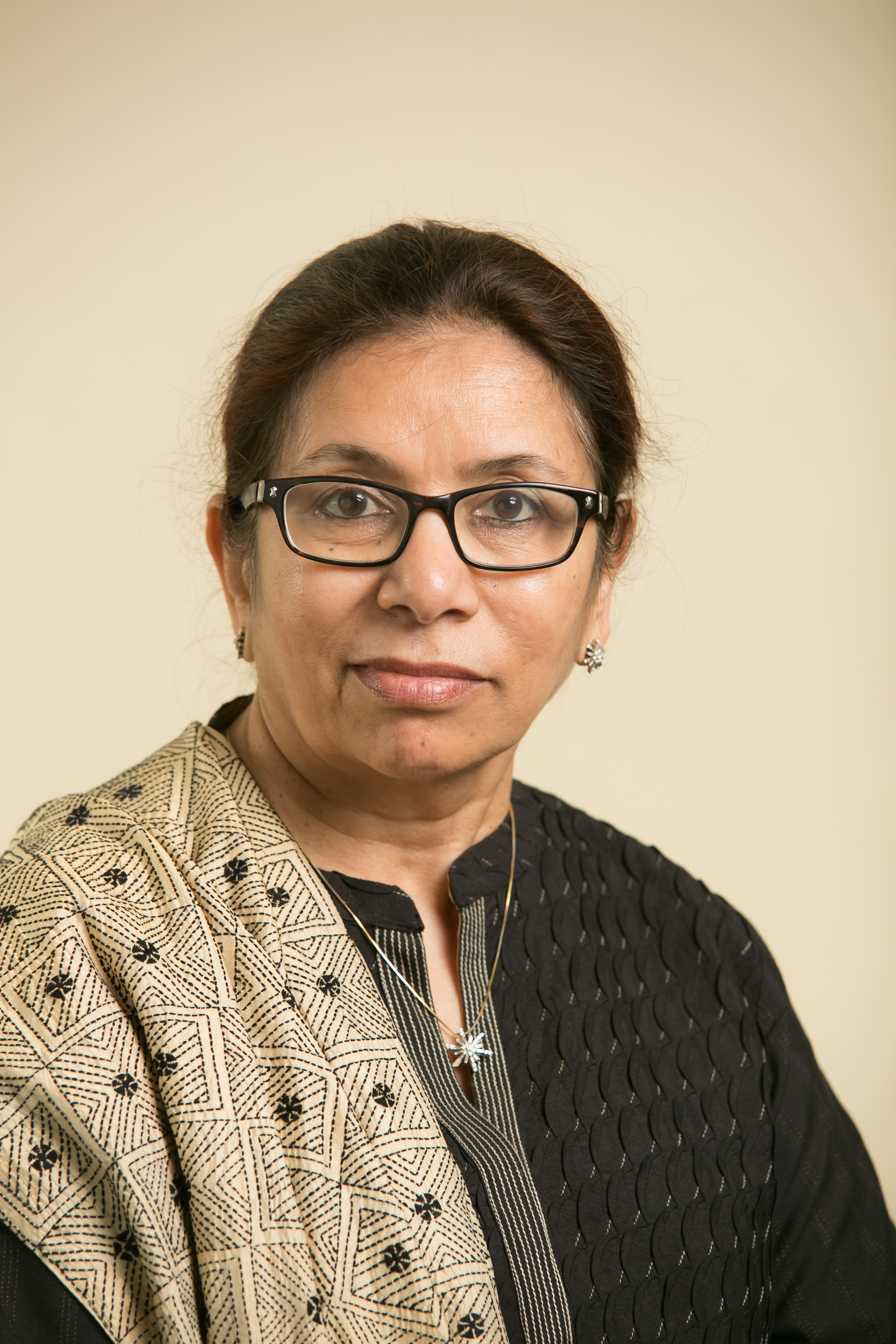 An entrepreneurship program created by a business professor at the University of Houston has received the Governor's Higher Education Community Impact Award.
SURE™, or Stimulating Urban Renewal through Entrepreneurship, was founded by Saleha Khumawala, Robert Grinaker Professor of Accounting at the UH Bauer College of Business, to teach the fundamentals of business and entrepreneurship to  community members with an idea for a business and a desire to succeed but no  formal business training.
The program – which pairs graduate business students with the would-be entrepreneurs and brings in speakers from the city's business community – graduated 112 people this spring, including 32 from the Third Ward, the neighborhood surrounding the UH campus.
Texas First Lady Cecilia Abbott made the announcement Thursday. Through her Texanthropy Initiative, she has made promoting volunteerism and service to others her primary focus as First Lady.
Khumawala said the program is designed to meet the needs of local entrepreneurs, business school students and the business community.
"The entrepreneurs, many from under-resourced communities and mostly women, get a free University-level applied business education and hands-on help," she said. "The UH students who work in the program get professional, hands-on real world experience that is now a critical requirement of even entry level jobs. And the business leaders get a chance to give back in a way commensurate with the value of their time. "
The community impact award is part of the Governor's Volunteer Awards. It recognizes higher education programs that support and encourage civic engagement and volunteering as a core value.
SURE™ is part of the UH Third Ward Initiative, which works to empower the community to build upon its own strengths. Khumawala created the program, using graduate business students to teach financial literacy, help the participants create business plans and otherwise offer existence. The entrepreneurs must have a concrete business idea and commitment to an underserved area to qualify for the program.
The governor's announcement noted that since 2012, SURE™ has trained over 500 entrepreneurs from underserved and disadvantaged backgrounds and helped launch over 80 businesses.

Bauer College Dean Latha Ramchand said business schools fulfill their missions when they create social impact.
"The SURE™ program combines our faculty thought leadership and research with the business sense and perspective of our MBA students, all to serve aspiring entrepreneurs who might not otherwise have access to education, resources or capital for their businesses," she said
---