The University of Houston Honors College is among the top 10 honors programs and colleges in the nation, according to the latest edition of "Inside Honors: Ratings and Reviews of Sixty Public University Honors Programs."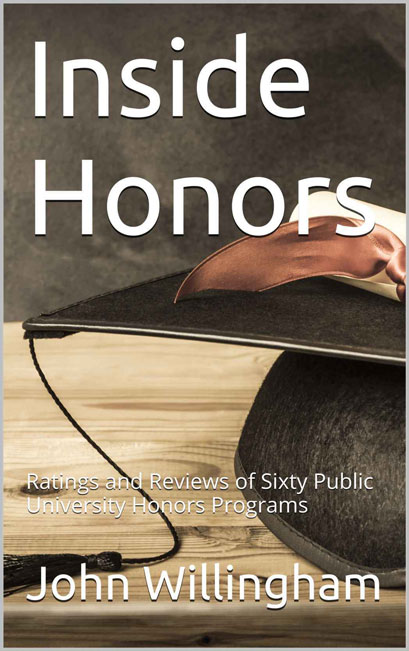 Receiving the highest overall rating of five "mortarboards," UH is in a statistical tie with 10 other honors programs and colleges. This is the first time UH made the list since the rankings began in 2012.
"I am thrilled that the University of Houston has scored so highly among national universities," said Paula Myrick Short, UH provost and senior vice president for academic affairs. "This recognition solidifies the Honors College as a destination for top-performing students in the nation."
Due to the variety of approaches to honors education and the vast range of colleges and universities in which they're located, these programs were not ranked until recently. With no U.S. News & World Report ranking of honors programs, "Inside Honors" is emerging as a respected, leading resource for these evaluations, having been recognized by the New York Times as "provid[ing] thorough appraisals of individual honors colleges and programs and intelligent thoughts on how they fit into the higher-education landscape."
The
publisher
of the book, Public University Honors Group, devotes itself entirely to the evaluation and discussion of public university honors programs and public honors colleges. Instead of individually ranking honors colleges and programs, "Inside Honors" assigns the "mortarboard" rating, with a maximum score of 5.0 mortarboards overall and in each rating category.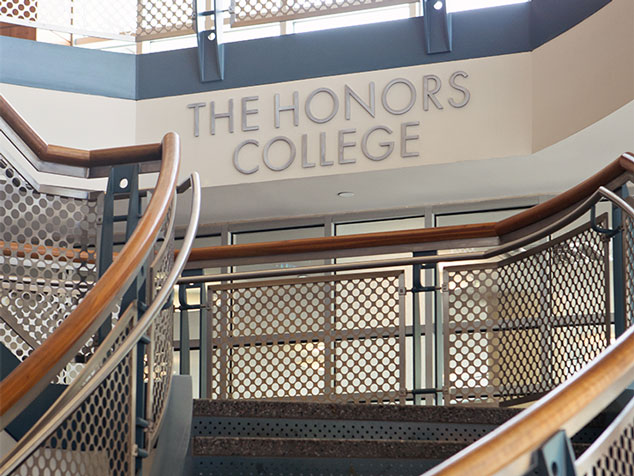 Using a refined methodology for the 2016 edition that measures the "ground game" of honors education, the editor of "Inside Honors," John Willingham, based the evaluations on 13 basic criteria and extensive comparative data on which to base the evaluations. He analyzed detailed spreadsheets of course sections by academic subject, honors enrollment in each section and critical data about the types of honors classes. Ratings focused on curriculum requirements, availability of honors courses in key disciplines, average size of classes, enrollment and participation, graduation rate, ratio of academic support staff to number of students, priority registration, honors residence halls and number of prestigious scholarships, such as the Rhodes, Marshall, Fulbright and Truman, won by students.
"Honors education comes in all shapes and sizes," said William Monroe, dean of the UH Honors College. "Historically, that range and variety has made a valid rating system difficult. The Houston honors model is to be fully integrated into the University, involving faculty, staff and students across campus. This top rating belongs to the entire university."
The other colleges receiving the maximum rating of five "mortarboards" are Shreyer Honors College at Penn State, Barrett Honors College at Arizona State, Calhoun Honors College at Clemson, Macaulay Honors College at CUNY, Albert Dorman Honors College at the New Jersey Institute of Technology, Clark Honors College at Oregon, UT's Plan II Honors Program and the honors programs and colleges at Georgia, Kansas and South Carolina. The rating notably puts the UH Honors College ahead of the programs and colleges at Auburn, LSU, Missouri, Oregon State, Purdue, Temple, Texas A&M, Texas Tech, Virginia Tech and Washington State, among others.
Previous editions of the book were published under the name "A Review of Fifty Public University Honors Programs" in 2012 and 2014. The 2016 Kindle edition was released this month, and the paperback is due out in early October.
###
Link:
http://www.uh.edu/news-events/stories/2016/September/092316InsideHonorsRanking.php
Twitter handles: @HonorsCollegeUH * @publichonors1 * @UHouston * @UH_NewsFacebook pages: The Honors College at the University of Houston * University of Houston * Univ. of Houston News/EventsHashtags: #highered #education
About the University of Houston
The University of Houston is a Carnegie-designated Tier One public research university recognized by The Princeton Review as one of the nation's best colleges for undergraduate education. UH serves the globally competitive Houston and Gulf Coast Region by providing world-class faculty, experiential learning and strategic industry partnerships. Located in the nation's fourth-largest city, UH serves more than 42,700 students in the most ethnically and culturally diverse region in the country. For more information about UH, visit the university's newsroom at
http://www.uh.edu/news-events/
.
Save
Save
---