Politics and social work are regular companions. Both are charged with creating a society that is ethical, just and sensitive to the needs of the most vulnerable. The University of Houston Graduate College of Social Work's Austin Legislative Internship Program has been preparing students to meet that charge for more than a decade.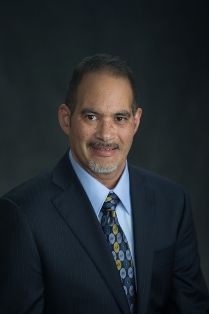 A fundraising event from 6 to 8 p.m., Thursday, May 26, at the Hotel ZaZa, 5701 Main Street, will honor State Rep. Garnet Coleman for his sustained commitment to supporting and mentoring social work students who want to develop policy skills. For information or to RSVP for the event, call 713-743-0240 or rsbutler@uh.edu. College faculty, students, alumni, and supporters of the program will join Dean Alan Dettlaff and other state representatives to recognize Coleman for his support. 
"The Legislative Internship Program is a valuable opportunity for future social workers to develop skills that will prepare them to effectively influence public policy," said Suzanne Pritzker, assistant professor of social work and coordinator of the program. "Rep. Coleman believes in the importance of social workers' engagement in policy work. His support of this program and, specifically, of our students has been essential to building social workers' presence in the policy arena." 
During legislative sessions, GCSW students work in legislators' offices or with the Legislative Study Group, an official caucus of the Texas House of Representatives. Almost 60 students have served as interns through this program over the past decade.
The next cohort of graduate social work interns will be leaving for Austin in January 2017, in time for the 85th Texas Legislative session.
The interns, who must apply and be competitively selected for the program, will spend a semester researching policy issues, meeting with lobbyists and constituents and working closely with legislators. Many alumni of this internship currently hold positions where they actively influence policy.
Funds raised at the event will directly support student participation in the Austin Legislative Internship Program. 
The event is co-chaired by internship alumni Lillian Aguirre Ortiz and Juliana Cruz Kerker.
WHAT: UH Graduate College of Social Work Fundraiser, Benefiting the Austin Legislative Internship Program
WHEN:  6 to 8 p.m., Thursday, May 26
WHERE: Hotel ZaZa, 5701 Main Street, 77005
---