A $1 million grant from NASA will allow researchers from the University of Houston Department of Health and Human Performance to examine the changes in astronauts' muscle strength and function during extended space flights. Principal investigator Mitzi Laughlin says investigators want to know if the decline eventually levels off, a finding that would inform preparations for missions to Mars.
"The key point about this research is the theory that the loss of muscle strength eventually levels off," she said. "Do you level off early, then not as much or is it a slow decline? This will be key information as we plan to go to Mars because we need to know what condition the astronauts will be in once they get there."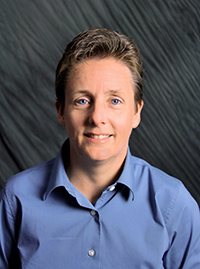 The five –year grant will follow eight crew members before, during and after missions on the International Space Station, measuring their muscle strength at each point.  Laughlin says crew members lose about 10 percent of muscle strength on typical missions (four to six months).
Laughlin will take pre-flight measurements of crew members' muscle strength and function. While astronauts are on board the Space Station, they'll use a device called the Muscle Atrophy Research and Exercise System, or MARES. It looks like a large piece of exercise equipment you'd see in a gym and it's already on the Space Station. More advanced than equipment on earth, MARES can restrict movement so that specific muscle groups are isolated. Laughlin's research examines strength at the ankle and knee joints.
"The important piece that's different is the in-flight measurements; we've always looked at pre- and post-flights since the beginning of space flight, but nothing in the middle," she said. "With MARES we can track the astronauts' strength to look at changes. We want to know when the loss starts to decline and when they aren't losing anymore."  
The first two subjects are scheduled to launch for the International Space Station in December 2016. Subsequent subjects will be followed over the next four years.
"With access to the in-flight workout records, we'll be able to track their losses and develop countermeasures," Laughlin said. "The next step is to try to limit the losses to a level that would be safe for a mission to Mars."
---