The home of the Riverwalk and The Alamo is now home to the University of Houston Conrad N. Hilton College-San Antonio. Located in the Tourism Capital of Texas, the college boasts the only upper-level degree program in hospitality in the city.
"The name Hilton is synonymous with first-class hospitality, just like San Antonio," said Dennis Reynolds, dean of the UH Conrad N. Hilton College of Hotel and Restaurant Management. "We are pleased to bring this business-minded program to San Antonio and to its future industry professionals."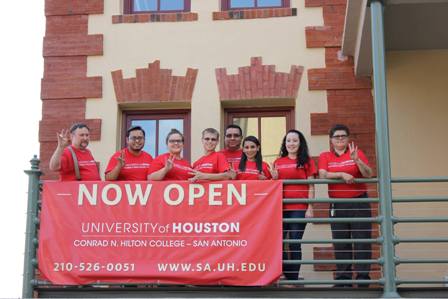 A grand opening celebration is planned from 5:30 to 7:30 p.m., Thursday, Jan. 21, at the college's Sunset Station facility, 122 Heiman Street.
The UH program works in partnership with St. Philip's College, which has been offering a two-year degree in various hospitality programs. Graduates from St. Philip's College (or other accredited two- or four-year institutions) can transfer to the UH program to complete a Bachelor of Science in Hotel and Restaurant Management. Course offerings include beverage management, restaurant layout and design, cost controls and wine appreciation.  There also is a course about living and working in space.  The program includes a 300-hour practicum working in a hospitality setting.
"I had a very difficult choice to make after getting my associate degree because I felt having a bachelor's degree would better aid my career, but I wasn't ready to leave San Antonio," said Richard Bundick, a senior who was one of the first 10 students to enroll at the college. "Students are taught not only by experts who have doctorates in this field, but also by industry leaders working in the field. The college is making sure I have everything I need to turn my goals into realities by ensuring I meet the right people and have the knowledge required."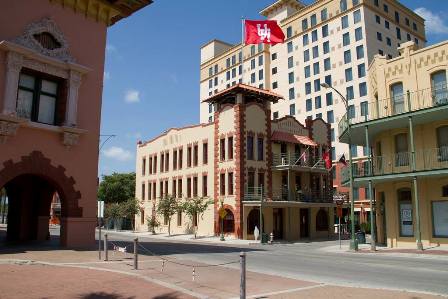 Bundick's professional dream is to own his own food and beverage company.
San Antonio boasts a thriving tourism and hospitality industry that, according to the Bureau of Labor Statistics Establishment Survey, is supported by more than 112,000 people who work in the industry—making it the third largest industry in the area.
"The Conrad N. Hilton College-San Antonio will help local students further their education and take advantage of the many great opportunities this industry affords," said Charles M. Wender, entrepreneur and former chairman of the San Antonio Chamber of Commerce. "In turn, having the Hilton College campus in San Antonio will help support our very important hospitality and tourism industry."
For more information about the University of Houston Conrad N. Hilton College-San Antonio, visit http://www.uh.edu/hilton-college/About/San-Antonio/
---