Bryn Terfel has performed to sold-out opera houses and performance halls around the world. The renowned baritone is among the most celebrated opera stars and vocalists of this generation. Soon, the Welsh superstar will bring his inimitable talents to the University of Houston's Moores School of Music.
Terfel's visit to campus is part of the Madison Artist Series, which offers performances and lectures led by some of the world's top musicians. During his visit to campus, the acclaimed singer will host an artist's talk and deliver a performance. Both events will be in UH's Moores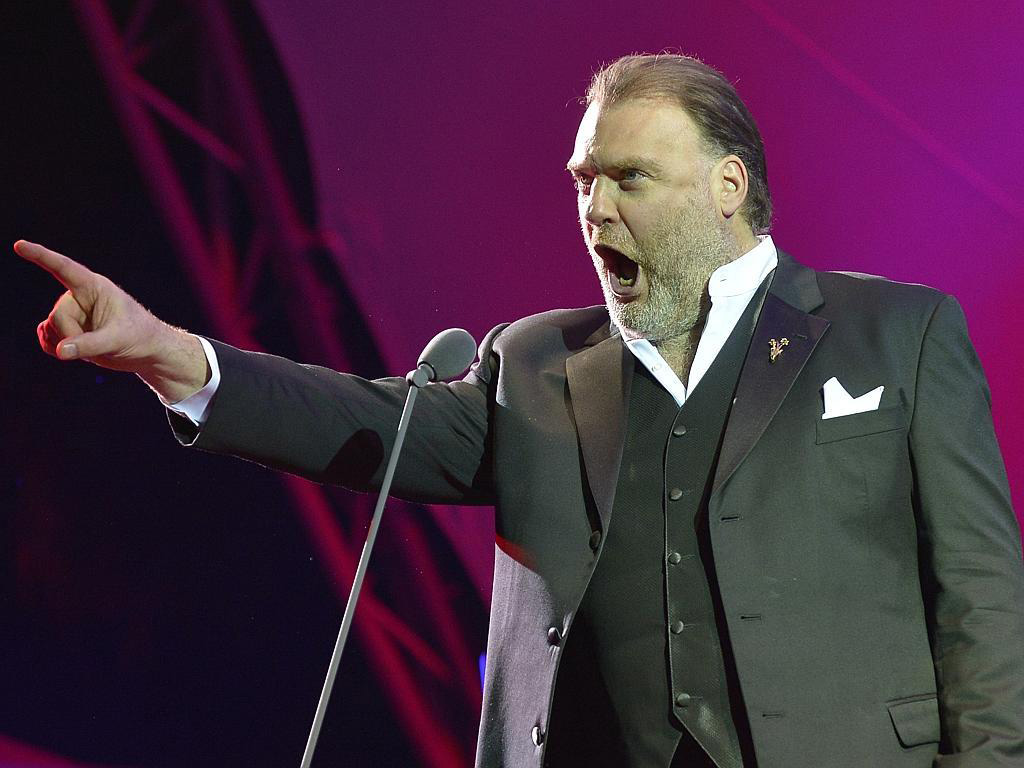 Opera House (Entrance 16 off Cullen Boulevard). Event details (including tickets, times and dates) are as follows:
7:30 p.m., April 25: A Conversation with Bryn Terfel - Tickets are $15.
7:30 p.m., April 26: Bryn Terfel Recital - Tickets are $50 (balcony), $75 (orchestra), $125 (box – without artist reception), $175 (box - with artist reception), $700 (box of four including artist reception).
Tickets are on sale now and can be purchased at the Moores School of Music's box office online or by calling 713-743-3388.
Terfel's versatility as a performer has earned praise from audiences and critics. His resonant voice has added even more depth to iconic roles such as Wotan in "Die Walküre," Figaro in "The Marriage of Figaro," the title role in "Sweeny Todd" and Tevye in "Fiddler on the Roof." His recitals and concerts alongside some of the best orchestras in the world also have received rave reviews.
"Terfel does not disappoint as he know how to shape his voice to suit a particular part. That alone is enough to create a strong performance, and so the fact that it is backed by such a world class bass-baritone instrument feels almost like a bonus," wrote New York Times critic Paul Griffiths of a 2002 Terfel recital at Carnegie Hall.
Growing up in Wales, Terfel's earliest musical experiences were singing traditional Welsh songs. His talents earned him awards in various singing competitions and eventually took him to Guildhall School of Music and Drama. Upon graduating in 1989, he received the Kathleen Ferrier Memorial Award and the school's Gold Medal.
One year after graduating from Guildhall, Terfel's opera career was on the rise with roles in the Welsh National Opera's "Così fan tutte" and "The Marriage of Figaro." By 1991, Terfel was an international sensation performing across Europe and making his U.S. debut at Santa Fe Opera (reprising the title role in "The Marriage of Figaro"). The talented baritone soon emerged into one of the world's top opera performers. His talents also have found a home on concert stages and recordings, including 2013's "Homeward Bound" (performed with the Mormon Tabernacle Choir).
Terfel is a four-time Classic Brit Award winner and earned a Grammy in 2013 for his contributions to the Metropolitan Opera's recording of Richard Wagner's "Der Ring Des Nibelungen." In 2003, Terfel was awarded Commander of the Order of the British Empire by the Prince of Wales.
"This is a unique opportunity for music lovers in Houston," said Andrew Davis, director of the Moores School of Music. "Bryn Terfel is one of the world's greatest living opera singers, known for his brilliant interpretations of the music of Wagner, among many others. Terfel has not been heard in Houston since an appearance at the Houston Grand Opera in 2005, so this engagement represents an anxiously awaited return to the city."
The Madison Artist Series at the Moores School of Music spotlights acclaimed musicians such as Terfel. The next performer to participate in this series is noted pianist Lang Lang on Sept. 15. The series kicked off last year with a concert and master class featuring Audra McDonald.
"While Bryn Terfel is almost always heard on the operatic stage, this is an opportunity to hear him in an intimate solo recital, for solo voice and piano accompaniment," Davis said. "Topping it all off is that this will be held on the UH campus in the beautiful and acoustically flawless Moores Opera House. We're thrilled to continue our Madison Artist Series, bringing the best of the world's musicians to the Moores School of Music."
The Madison Artist Series is named for arts patron, alumna and UH System regent Beth Madison. Madison was appointed to the board by then-Texas Gov. Rick Perry in 2014. She is the founder of Madison Benefits Group Inc., a commercial risk management and insurance firm. Madison is engaged with several philanthropic activities in Houston and has contributed her time and energies to organizations such as Madison Charitable Foundation, Houston Grand Opera, the Alley Theatre, the Houston Symphony, Trees for Houston, Baylor College of Medicine Teen Clinic and Baylor Partnership. Madison earned her bachelor's degree from UH and is an active supporter of the C.T. Bauer College of Business, Moores School of Music, athletics department and Cullen College of Engineering. In 2010, Madison was named as one of UH's Distinguished Alumni and was awarded the President's Medallion.
The Moores School of Music is one of the premier music schools in America. Offering bachelor's, master's and doctoral degrees, it serves approximately 600 students annually. Areas of study include composition, conducting, performance, theory and musicology. Its faculty consists of internationally recognized performers, composers and scholars. Among its ensembles are the Moores School Symphony Orchestra, Moores Jazz Ensemble, Moores Opera Center, Concert Chorale, Concert Women's and Men's Choruses, the Spirit of Houston Cougar Marching Band, Wind Ensemble and Percussion Ensemble. A majority of the school's concerts are performed in the internationally recognized 800-seat Moores Opera House. For more details on the Moores School of Music, visit http://www.music.uh.edu/.
---