Distinguished scholar John Briggs has focused research on two famous (yet very different) wordsmiths – Abraham Lincoln and William Shakespeare. Soon, the professor of English at University of California, Riverside (UCR) will share his insights on the president, the playwright and other topics as the 2016 Ross M. Lence Master Teacher (LMT).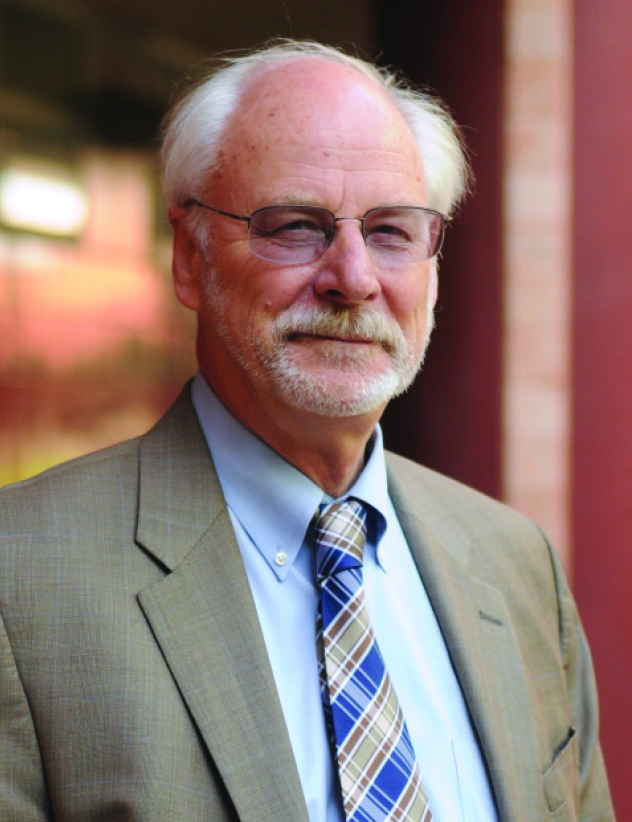 Each spring, the University of Houston Honors College recognizes a prominent thought leader as a Lence Master Teacher. In this role, the selected scholar will visit campus and engage the community through lectures, discussions and seminars.
As the 2016 Lence Master Teacher, Briggs will participate in three campus events Feb. 11 and 12.  These include:
5 p.m., Feb. 11

-  Honors College Commons (second floor of UH M.D. Anderson Library): "Lincoln the Persuader" (Free)

Noon, Feb. 12

– Cemo Auditorium: Grand Challenges Forum – "Innocence and Evil in 'Richard III' and 'Othello'" (Free)

6 p.m., Feb. 12

– Honors College Commons: Lence Master Teacher Dinner "Why Are We Moved? Catharis and Shakespeare"  ($50 per person. To purchase tickets, contact Jennifer Hennessy at jahennes@central.uh.edu.)
At UCR, Briggs directs the University Writing Program. He is the author of the award-winning book "Francis Bacon and the Rhetoric of Nature" and "Lincoln's Speeches Reconsidered." He also has written books and articles focused on Shakespearean catharsis; the political underplot of "Timon of Athens;" defective scientific forms of proof in "Othello;" Bacon, science, and religion; Lincoln and Shakespeare; Frederick Douglass and "Macbeth;" the neglected role of literature in the teaching of composition; Peter Elbow and the pedagogical paradox; and the idea of magic in the rhetorical theory and practice of Elbow and Kenneth Burke. Briggs leads courses on Renaissance literature, Shakespeare, C. S. Lewis, the history and theory of rhetoric and composition, and Lincoln's speeches. In 1996, he earned a Faculty Teaching Award at UCR.
The Lence Master Teacher residency program is named for the popular Honors College professor Ross M. Lence. Lence, who died in 2006, taught at UH for 23 years. At the University, Lence led political science courses and served as a John and Rebecca Moores Scholar. He also held the Ross M. Lence Distinguished Teaching Chair. Visit the Ross M. Lence Master Teacher website for more details and to learn more about Lence and past LMT residencies. 
The Honors College at UH is a hub of excellence that serves the needs of gifted undergraduates in more than 100 fields of study and reflects the rich diversity of the University of Houston in its courses, faculty and students. For over 50 years, the Honors College has offered students the best of both worlds: the advantages of a small college together with the comprehensive resources and rich diversity of a large university. For more information about the Honors College, visit http://TheHonorsCollege.com.
###
---