This month, Houstonians will experience a week of experimental art and performances during the third annual CounterCurrent Festival. Produced by the University of Houston's Cynthia Woods Mitchell Center for the Arts, the event spotlights both veteran and emerging artists from around the globe.
CounterCurrent events (all free) will take place April 12 – 17 across Houston. Just as the event offers audiences a first look at new, provocative works, it also unites members of the city's creative community. As with past festivals, the Mitchell Center is bringing together a diverse range of local arts organizations to host exhibitions, performances and events.
This year's CounterCurrent partners include Alley Theatre, Blaffer Art Museum, DiverseWorks, Da Camera, Asia Society Texas Center, Aurora Picture Show, Project Row Houses, FreshArts, Mongoose versus Cobra, The Midtown Arts & Theater Center Houston (MATCH), The Menil Collection and others.
"It's a citywide celebration of experimental art. The CounterCurrent week shows what the Houston arts community can do when it comes together," said Karen Farber, director of the Mitchell Center. "The result is something that falls totally outside of people's expectations of what the arts can be. We're breaking many barriers here. All of the partners are pushing themselves to try new presenting models."
Among the highlights of CounterCurrent is "Meet Me at MacGregor,"  a project pairing Houston-born jazzman Jason Moran and a range of guest collaborators. Organized in partnership with Project Row Houses and Da Camera, it spotlights the popular Third Ward park with an
assortment of musical guests. The performance kicks off at 2 p.m., April 17, in MacGregor Park (5225 Calhoun Road).
 Moran's performance is just the beginning of a five-year partnership between Project Row Houses and the Mitchell Center that will bring different artists to Houston annually to focus on the Third Ward. This kind of teamwork is particularly important to the city's arts landscape, said Ryan Dennis, public art director of Project Row Houses.
 "Partnerships and collaborations enrich our city because they allow us to explore and execute projects more meaningfully," she said. "They provide a greater perspective on art and creative production. Mounting projects as a singular entity is good, but expanding them to include other voices allows for greater potential."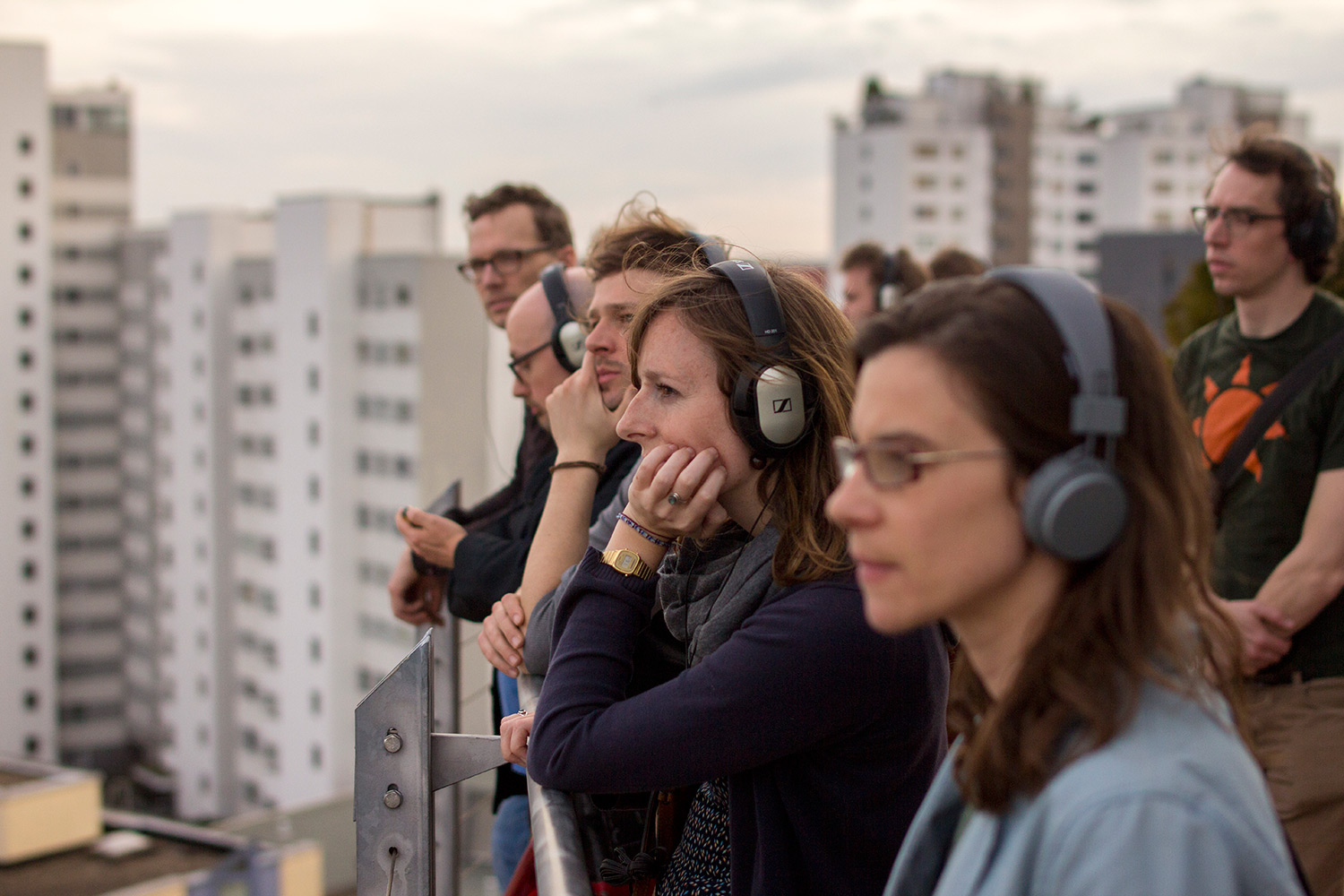 Of course, Houstonians also play important roles in CounterCurrent works. Participation from patrons is key in projects such as "Remote Houston." European art trio Rimini Protokoll (Helgard Haug, Stefan Kaegi and Daniel Wetzel) team up with the city's acclaimed Alley Theatre for audio tours of the city. Wearing headphones, tours depart from Evergreen Cemetery (500 Attic St.). A computer-generated voice directs an exploration of Houston's nooks and crannies, as well as popular gathering spaces. A carefully constructed soundtrack complements each tour stop. "Remote Houston" tours begin at 4 p.m., April 12 – 15.
This event is not a typical walk in the park for the Alley Theatre. Thanks to the opportunity presented by CounterCurrent, the theater company can step out of its comfort zone to deliver a unique experience to local arts patrons.
According to Dean Gladden, managing director of the Alley Theatre, teamwork is essential in building creative bridges that benefit Houstonians. He particularly credits UH and the Mitchell Center for these artistic alliances.
"Some of our most exciting projects are when we are able to collaborate creatively. 'Remote Houston' is just such a collaboration in which we can combine resources to produce an international theater experience that benefits university students and the community," he said. "CounterCurrent is the perfect vehicle to collaborate with arts organizations in the city and get the entire community engaged with the University of Houston."
Houstonians will indeed become more acquainted with UH through both the festival and events featuring faculty and students. The MATCH, the festival's
headquarters,  will host works created by UH artists including "Home Balance" by UH art professor Stephan Hillerbrand and his creative partner and spouse Mary Magsamen, curator at Aurora Picture Show. This project invites patrons to step inside a bounce house while a camera captures the action and video projections show scenes of Hillerbrand and Magsamen's home. Also at the MATCH (3400 Main St.) is "Sequence: Graphic Storytelling" featuring works by UH's Graphic Novel Workshop, led by creative writing professor Mat Johnson and Hugh Roy and Lillie Cranz Cullen Distinguished Professor of Painting Michael Ray Charles. Both "Home Balance" and "Sequence" will open to the public on April 12.
CounterCurrent is representative of the Mitchell Center's mission to promote collaborations across creative disciplines. Since 2005, the center has united both performing and visual arts on campus and in the community. The festival itself is almost an artistic adventure for both its organizers and its audiences, Farber said. Each performance and exhibition isn't easily defined, and even many of the artists aren't sure what to expect when their works are in place.
"These are perfect reasons for Houstonians to come out and explore this festival," she said. "The underpinning of everything we do is interdisciplinary art. Sometimes, we don't know what that looks … or sounds like. Nothing in this festival is immersed in a single discipline. There are some unknowns with CounterCurrent, which is what makes it fun, interesting and a festival that's hard to forget."
For a complete list of CounterCurrent programming, visit the festival's website.
About the Cynthia Woods Mitchell Center for the Arts
The Cynthia Woods Mitchell Center for the Arts is dedicated to groundbreaking, transformative collaborations across the performing, visual, and literary arts. Based at the University of Houston, the Mitchell Center commissions and produces new works, presents public performances and exhibitions, offers curriculum and scholarships, and hosts residencies with renowned visiting artists from throughout the world. The Mitchell Center forms an alliance among five departments at UH: the School of Art, Moores School of Music, School of Theatre & Dance, Creative Writing Program, and Blaffer Art Museum. Additional information about the Mitchell Artist Lecture and other events can be found on the Cynthia Woods Mitchell Center for the Arts website at: mitchellcenterforarts.org.
---