The University of Houston Gulf Coast Food Project, which brings food studies research and creative endeavors into the classroom and community, is hosting a talk from culinary journalist and community activist Toni Tipton-Martin.  She'll discuss her new book "The Jemima Code, Two Centuries of African American Cookbooks" from
5:30 to 7 p.m., Thursday Oct. 8 at the historic Eldorado Ballroom, 2310 Elgin.
"Tipton-Martin's book is the culmination of years of collecting and interpreting cookbooks published by African American women, whose deep influence on how Americans and southerners eat is all too often ignored," said Todd Romero, associate professor of history and co-director of the Gulf Coast Food Project. "She's been a leading light in food studies for many years, nationally and in Texas. Her talk will interest anyone in Houston who cares about the important history of the American table."
"The Jemima Code" showcases more than 150 cookbooks from African American women, some dating back to 1820s. Tipton-Martin notes the cultural history reflected in each cookbook and shows how the cooks prepared lavish meals with meager resources, operated food businesses and taught the next generation of chefs.
Chef Chris Williams from Lucille's Restaurant in Houston will provide hors d'oeuvres, including his Grandmother Lucille B. Smith's famous chili biscuits. Smith, one of the figures discussed in Tipton-Martin's book, was an African American entrepreneur, chef, educator, inventor and food corporation founder from Crockett, Texas.
Tipton-Martin will be available to sign copies of her book.
The talk is part of a year-long exploration of African and African American foodways, "Food and the African Diaspora."
The event is made possible by the generous support of the UH Center for Public History Lecture Series and Foodways Texas, UH College of Liberal Arts and Sciences, UH African American Studies program, and UH History Department, the Graduate School at Texas Southern University, Project Row Houses and Lucille's Restaurant.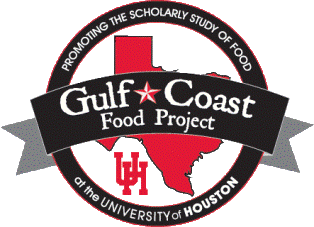 The Gulf Coast Food Project was founded in 2008 and promotes the scholarly study of food. Guest presenters highlight the latest research on the multiple ways food shapes business and economy, nutrition and health, the environment, and social relations.
WHAT: UH Gulf Coast Food Project hosts culinary journalist Toni Tipton-Martin, author of "The Jemima Code: Two Centuries of African American Cookbooks"
WHEN: 5:30 to 7 p.m., Thursday Oct. 8
WHERE: The historic Eldorado Ballroom, 2310 Elgin at Dowling, Houston, TX 77004
---