The king of the blues passed away this year, but his legacy lives on through music and memories. B.B. King had a long, storied career as a musician. Among the cities where he performed and recorded was Houston. Thanks to the University of Houston, music aficionados can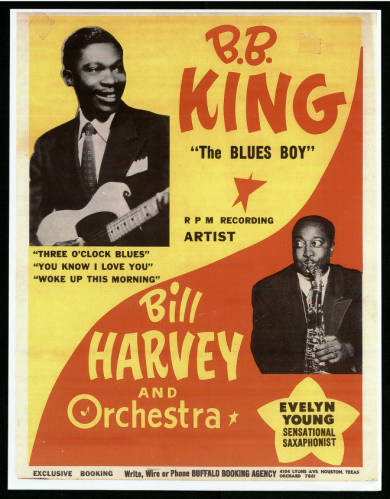 revisit some of King's experiences with the city, as well as those of other bluesmen who launched careers here.
UH's Digital Library recently published "Duke-Peacock Records Publicity Photos and ACA Master Books." This online collection contains promotional photos from the artists affiliated with Houston's legendary Duke and Peacock record labels. Likewise, it contains the master books from the city's Audio Company of America (ACA) studios. These books document recording sessions from a variety of artists including King and others.
"Many people either forget or don't realize Houston's legacy as a musical epicenter," said Vince Lee, archivist at UH's Special Collections. "A lot of times, you'll hear about the Motown sound or the Philly sound, but Houston had its own sound too."'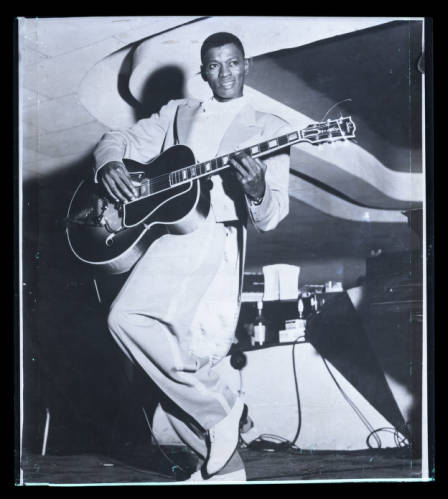 Houstonian Don Robey launched Peacock Records in 1949. The label released Big Mama Thornton's "Hound Dog" (later popularized by Elvis Presley) and records from future legends such as Gatemouth Brown and Little Richard. In 1952, Robey assumed control of Duke Records, home to stars such as Bobby "Blue" Bland.
"Don Robey was at one time considered the most successful African-American record label owner," Lee said. "That was before Motown. He had the connections in the industry and owned a legendary nightclub in Houston, the Bronze Peacock."
Items to be viewed in the digital "Duke-Peacock" collection include classic publicity photos of well-known artists such as King, Bland and Brown, as well as lesser-known artists. Log sheets from the ACA studios also are visible with times, dates and artists names reflecting recording sessions.
The digital collection complements hard copy items that reside in UH's Special Collections. The "Duke-Peacock" items are just a portion of the larger Texas Music Collection, which contains artifacts related to the history of music in the Lone Star State. In addition to Duke-Peacock items, the Texas Music Collection includes vintage newspaper clippings, photos, songbooks, financial records, administrative files and other documents. Houstonian and music historian Andrew Brown donated items to create this collection.
The public can view the digital "Duke-Peacock" collection online. Other items from the Texas Music Collection can be viewed at UH's M.D. Anderson Library in Special Collections. The collections are open to the public from 9 a.m. to 5 p.m., Monday through Friday, and from noon to 4 p.m., Saturday (during fall and spring semesters). Details regarding visiting the Special Collections can be found on its website.
---