Legendary developer and real estate investment icon Gerald D. Hines is celebrating his 90th birthday by announcing plans for a memorable architectural forum. The Hines firm, in association with the University of Houston's Gerald D. Hines College of Architecture and Design, will host, "A Conversation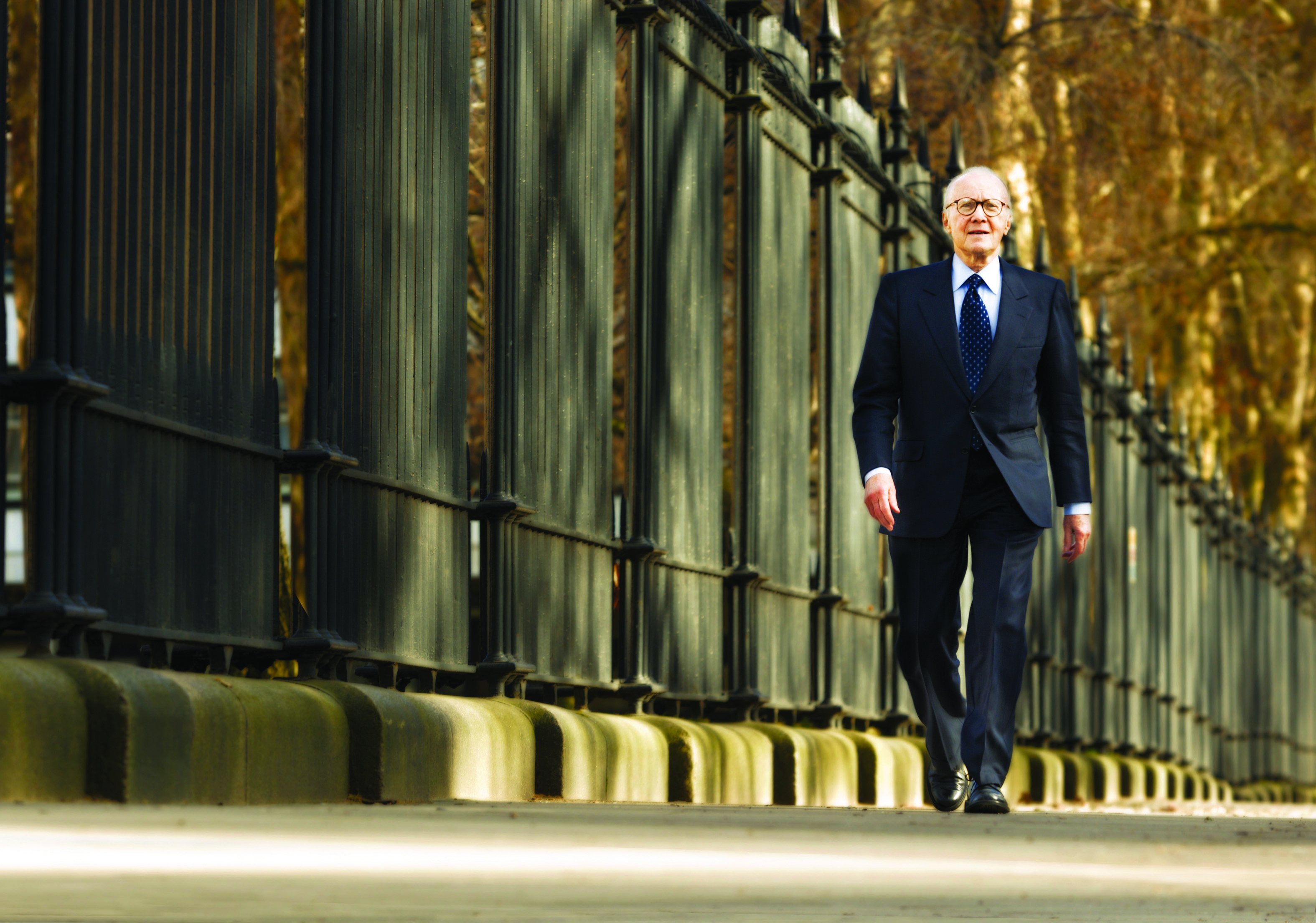 with Gerald D. Hines and Living Legends of Architecture." The forum will take place from 3 to 4:30 p.m., Sept. 18 at Houston's Hobby Center for the Performing Arts.
The world's leading architects will join Hines on the panel; including Frank Gehry, Cesar Pelli, Robert A.M. Stern, Henry N. Cobb, A. Eugene Kohn, Jon Pickard and the late Philip Johnson's design partner John Burgee. The forum will be moderated by Paul Goldberger, noted architectural critic and Vanity Fair contributing editor.
These architects and their firms represent longtime architectural collaborators with the Hines firm, not only in Houston, but around the world. "Our successes over the past six decades can be attributed to our good fortune of working with the most talented and visionary architects in the world," commented Hines. "Great architects have assisted us in continuously raising the bar in the built environment. Timeless buildings, constructed of the highest quality, make the communities in which they stand a better place. I look forward to sharing the stories and expertise from this unprecedented panel with interested Houstonians, including our next generation of architects."
"Gerald D. Hines has been a contributor to our college for over 15 years. His contributions have opened the door for international experiences our students will have for years to come. This panel will give our students a tremendous opportunity to have access to these incredible architects," said Patricia Oliver, Dean of the Gerald D. Hines College of Architecture and Design. "This is an historic event for our college and I hope Houstonians will take advantage of this unprecedented lineup of architects."
Following an overwhelming request for tickets, the forum has been moved to the Hobby Center for the Performing Arts from a smaller downtown venue, which doubles the crowd capacity. The forum is open to the public, and tickets are free with architecture students receiving priority. Ticket requests can be submitted at www.hinesarchitecturalforum.com.
The Gerald D. Hines College of Architecture and Design at the University of Houston remains focused on design as the fundamental activity of its studies since 1956.  The College strives to produce graduates who are skilled in their craft, capable of using advanced technology and methods of industrialized production, understand and respect the power of design to shape lives. Set in the fourth largest city in the U.S., the College allows students to take advantage of the numerous cultural, professional and industrial resources available. Houston is an exceptional laboratory for exploring problems and potentials of contemporary society. Visit www.uh.edu/architecture for more information on the Gerald D. Hines College of Architecture and Design.
Hines is a privately owned global real estate investment firm founded in 1957 with locations in 185 cities in 19 countries. Hines has $84.9 billion of assets under management, including $42.7 billion for which Hines provides fiduciary investment management services, and $42.2 billion for which Hines provides third-party property-level services. In 2014, Hines completed over $8 billion in transactions on behalf of its investment management clients. The firm has 104 developments currently underway around the world. Historically, Hines has developed, redeveloped or acquired more than 1,000 properties, totaling over 339 million square feet. The firm's current property and asset management portfolio includes 511 properties, representing over 176 million square feet. With extensive experience in investments across the risk spectrum and all property types, and a pioneering commitment to sustainability, Hines is one of the largest and most-respected real estate organizations in the world. Visit www.hines.com for more information.
Media requests for the forum can be addressed to Megan Hundahl Streete, director of communications for the UH Gerald D. Hines College of Architecture (mjstreete@uh.edu/713-743-1846) or Mark Clegg, director of media relations and communication for Hines (mark.clegg@hines.com/713-966-7848).
---