Tower of Power emerged from California's Bay Area music scene in the early 1970s. Its robust horn section and soulful sound won over critics and audiences. Although some of the players have changed over the years, the 10-member Tower of Power still stands tall.
This month, the University of Houston's Jazz Ensemble joins forces with special guests to pay tribute to the visionary group that fused jazz, rock, funk and soul. Houstonians will experience "A Tribute to Tower of Power" at 7:30 p.m., Sept. 30 in UH's Moores Opera House (Entrance 16 off Cullen Boulevard). Tickets are $12 and $7 for students and seniors. They can be purchased online or at the Moores ticket office in room 120 of the Moores School of Music.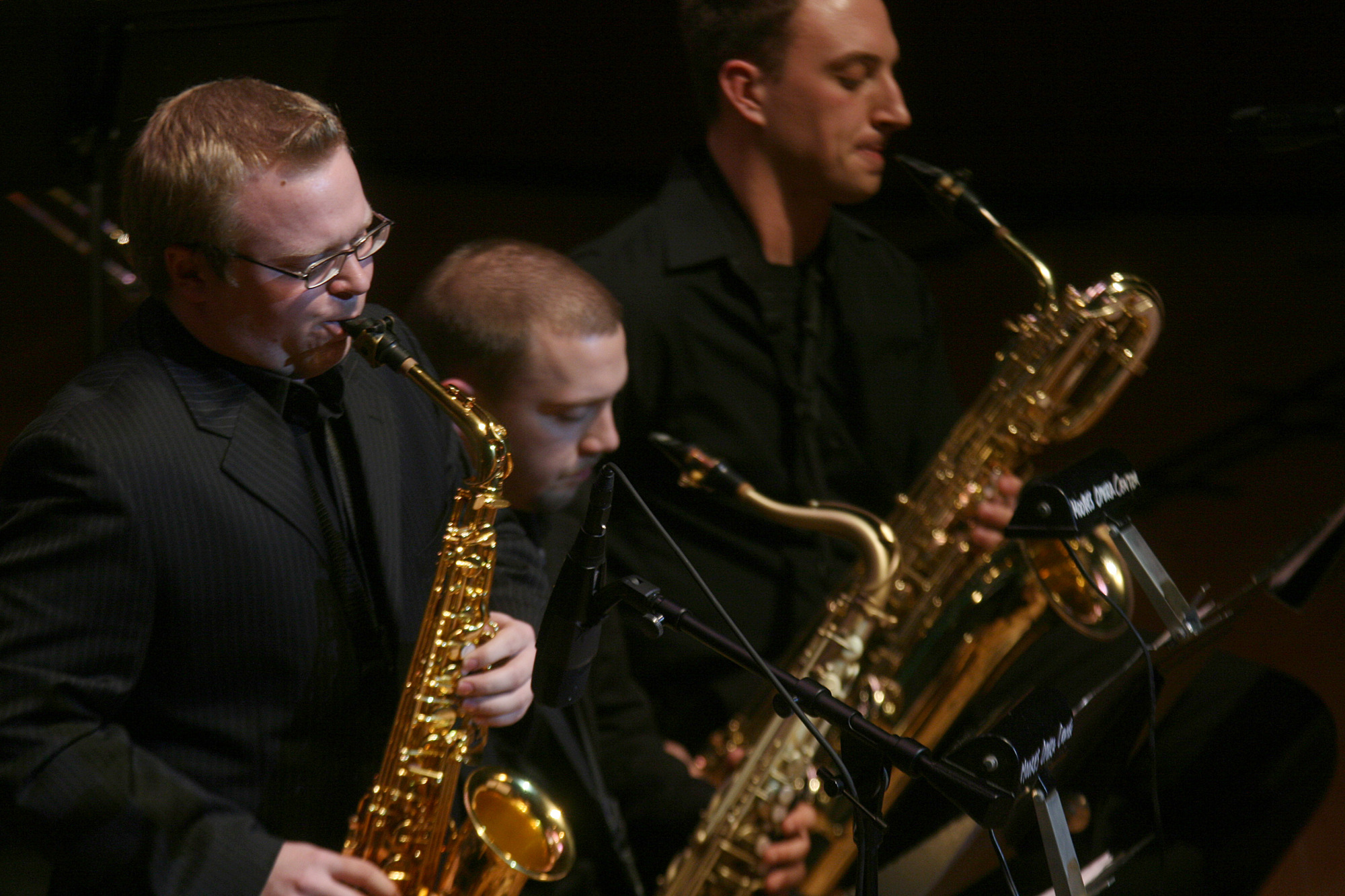 Musicians joining the Moores Jazz Orchestra will include bassist Keith Vivens and vocalists (and UH alumni) Kelly Dean and Werner Richmond.
Audiences should expect high energy, danceable music, said Noe Marmolejo, UH Jazz Orchestra director. Songs to be performed include "What is Hip?," "Don't Change Horses (In the Middle of a Stream)," "Soul with a Capital 'S'," "Got to Funkifize," and "Get Your Feet Back on the Ground."
"Tower of Power is a big influence on horn-driven bands," Marmolejo said. "Musicians love to play this band's music because it's both fun and challenging. Audiences love it because they either grew up listening to it or are just now discovering it. If you're not already a Tower of Power fan, you will be after going to this show."
Patrons are encouraged to arrive early for pre-show refreshments and festivities in Wilhelmina Grove (adjacent to the Moores School of Music and Moores Opera House).
Tower of Power continues to electrify audiences with memorable live performances and recordings. The group has included a who's who of notable jazz and pop players. Members Emilio Castillo (tenor sax), Stephen "Doc" Kupka (baritone sax), Francis "Rocco" Prestia (bass) and David Garibaldi (drums) have anchored the group for 45 years. Former members include  vocalist Lenny Williams, keyboardist Chester Thompson (now with Santana) and Lenny Pickett (musical director with NBC's "Saturday Night Live").
"A Tribute to Tower of Power" kicks off the fall performance season for the popular UH Jazz Orchestra. Each year, the orchestra teams with veteran players to deliver contemporary and classic jazz to Houstonians. On Oct. 7, the group explores jazz from eight decades during "Creating a Jazz Thread." On Nov. 18, Marmolejo and the orchestra will come full circle performing music from the late 1990s and 21st century.
To learn more about the UH Jazz Orchestra and Moores School of Music's jazz program, visit Jazz@UniversityofHouston.
The Moores School of Music is one of the premier music schools in America. Offering bachelor's, master's and doctoral degrees, it serves approximately 600 students annually. Areas of study include composition, conducting, performance, theory and musicology. Its faculty consists of internationally recognized performers, composers and scholars. Among its ensembles are the Moores School Symphony Orchestra, Moores Jazz Ensemble, Moores Opera Center, Concert Chorale, Concert Women's Chorus, Spirit of Houston Cougar Marching Band, Wind Ensemble and Percussion Ensemble. A majority of the school's concerts are performed in the 800-seat Moores Opera House. For more details on the Moores School of Music, visit http://www.music.uh.edu/.
---