Opera fans enthusiastically applauded the University of Houston's Moores Opera Center productions of "Rappaccini's Daughter" and "Frau Margot." Both operas continue to earn ovations … including top honors from the National Opera Association (NOA).
"Rappaccini's Daughter" took first place in Division V of NOA's Opera Production Competition. "Frau Margot" took second place in the same division. This is the fifth year the Moores Opera Center has earned national honors from NOA.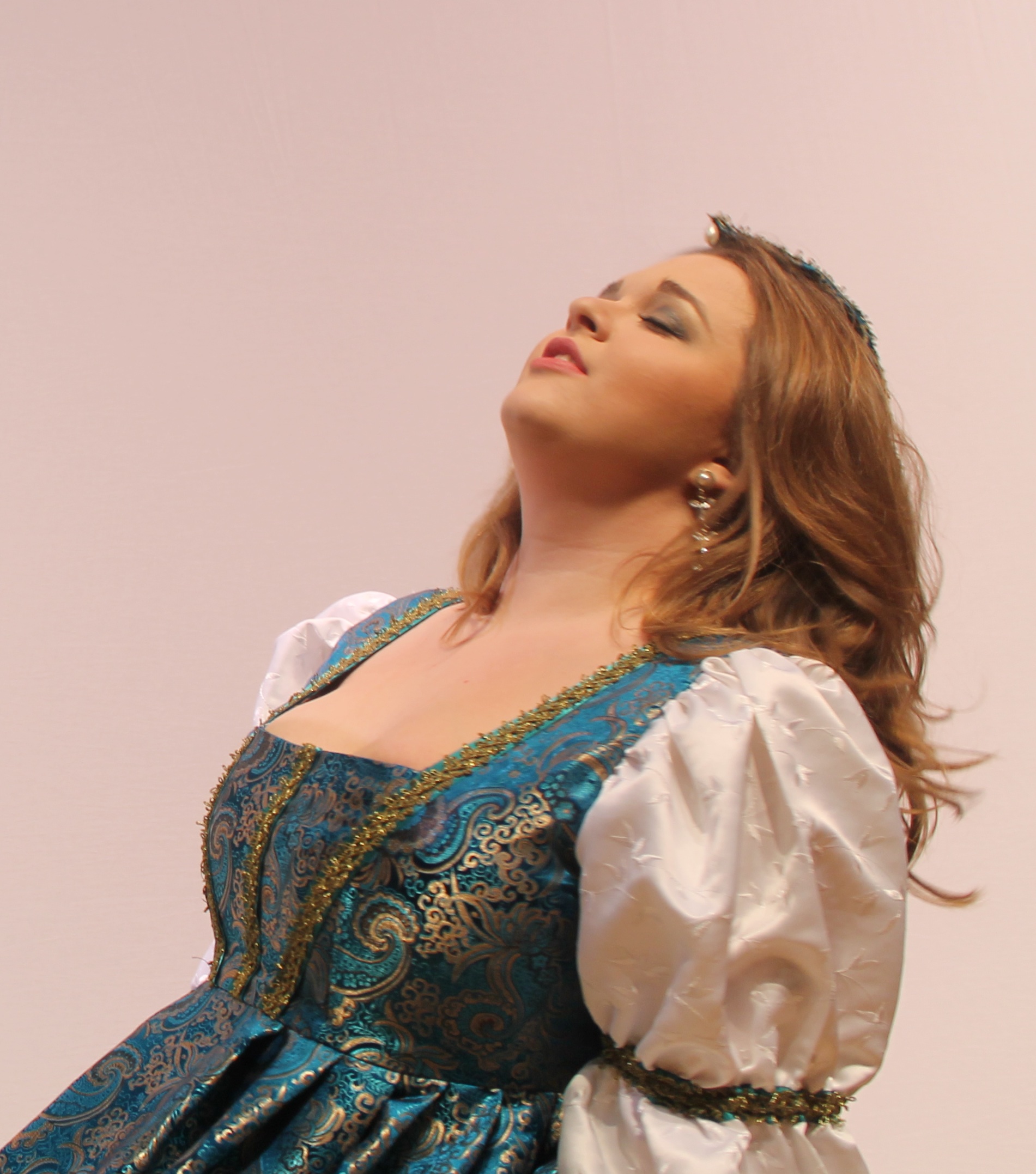 Categories are divided according to operas' budgets and the number of graduate and undergraduate students involved in the production, and entries are submitted through video recordings. Awards will be presented at the NOA National Convention Jan. 6 – 10 in Indianapolis.
"Sometimes it's easy to overlook something in your own backyard," said Buck Ross, director of the Moores Opera Center. "The consistent awards we have earned show that our peers have continuously judged our productions to be the best in the country. This helps us in recruiting singers nationwide and validates our commitment to present the best in contemporary opera. It confirms our national reputation and UH's Tier One status."
The Moores Opera Center presented "Rappaccini's Daughter" by Daniel Catán in March. The production transported audiences to a mysterious garden setting, thanks to projections designed by director Ross. It also featured the talents of Moores School of Music students who alternated principal roles, including Emily Louise Robinson and Kaylie Kahlich as Beatriz; Bryan DePan and Mark Thomas as Giovanni; Cecilia Duarte and Jessica Blau as Isabella; Alex Scheuermann as Dr. Baglioni, and Blas Canedo and Heath Martin as Dr. Rappaccini. Arne Almroth conducted the orchestra.
"Rappaccini's Daughter" was particularly special for the Moores Opera Center.  Composer Catán was a longtime friend of the Moores Opera Center. Before his death in 2011, he was collaborating with the center on its production of "Il Postino" (another NOA award recipient).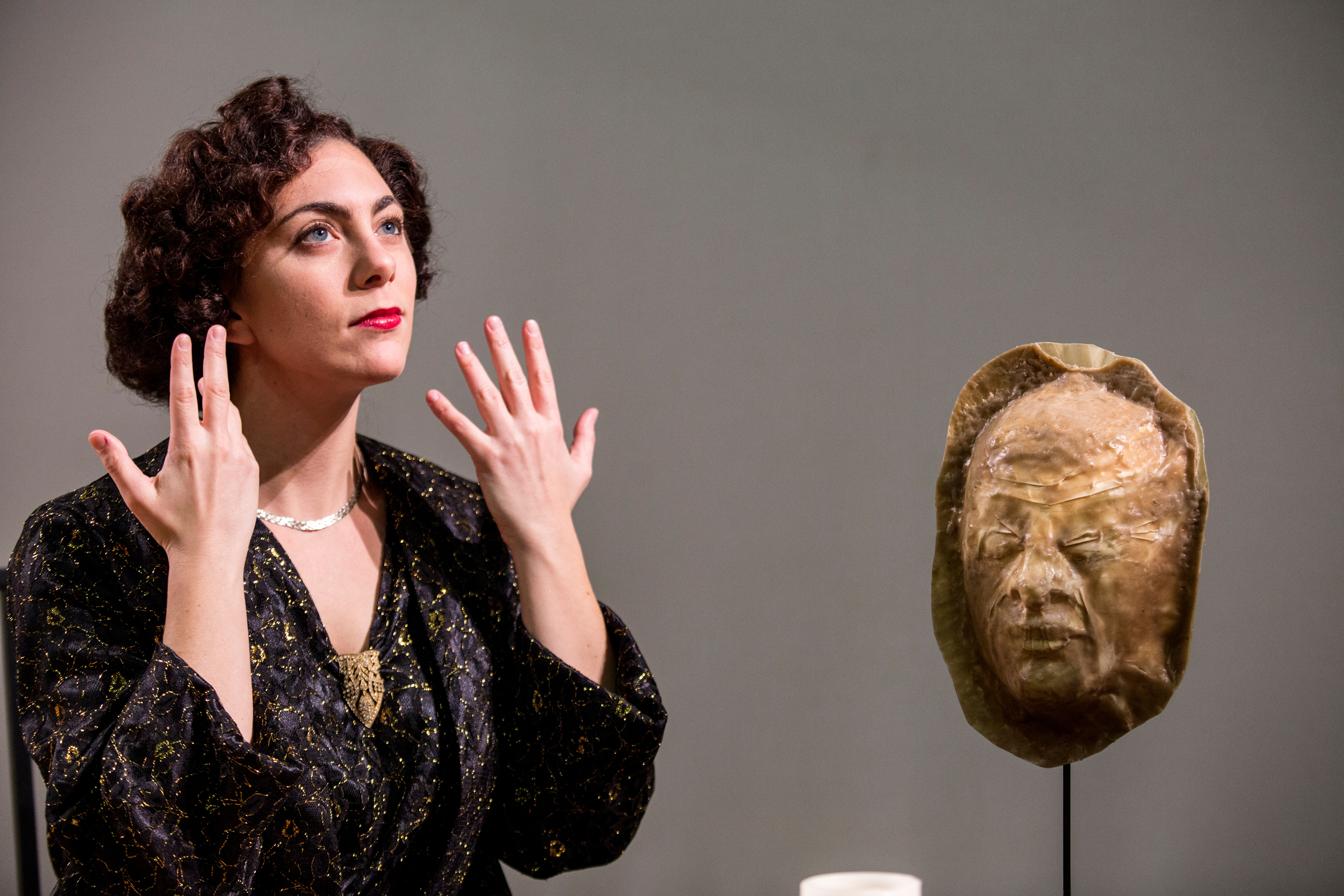 The haunting "Frau Margot" by Thomas Pasatieri, also directed by Ross, was performed in January and offered audiences a Hitchcockian musical experience. Robinson and Lisa Borik alternated the title role. Other cast members included Nicole Woodward and Shani Cohen as Kara Sondstrom and Erik Larson and Austin Hoeltzel as Ted Steinert. Raymond Harvey conducted the score.
Last year, the Moores Opera Center production of "Cold Sassy Tree" took second place in Division V of this competition. "The Barber of Seville" and "The Italian Straw Hat" tied for third place. Previous winners include:
2013:  "Moscow, Cheryomushki" (first place, Division V); "Rigoletto" (second place, Division IV)
2012: "Amelia" (first place, Division IV); "Der Rosenkavalier" (second place, Division V)
2011: "Il Postino" (first place, Division IV)
Founded in 1986, the Moores Opera Center produces four operas each year in the University's Moores Opera House. Productions include a mix of classics, contemporary works and city premieres. Among the Moores Opera Center's Houston premieres are Nino Rota's "The Italian Straw Hat," Daron Hagen's "Amelia," Daniel Catán's "Il Postino," Robert Aldridge's "Elmer Gantry," Ricky Ian Gordon's "The Grapes of Wrath," Sergei Prokofiev's "The Love for Three Oranges," Carl Maria von Weber's "Der Freischütz," Samuel Barber's "Vanessa," Jules Massenet's "Chérubin," Gioachino Rossini's "Il viaggio a Reims," and Kurt Weill's "The Rise and Fall of the City of Mahagonny." Professional recordings include the center's productions of Dominick Argento's "Casanova's Homecoming" and a DVD release of Robert Nelson's "A Room With a View."
For its 2016 winter repertoire, the center will deliver Giacomo Puccini's "La Rondine" Jan. 28 – 31 and Wolfgang Amadeus Mozart's "Così Fan Tutte" Jan. 29 – 31. Also in 2016, David Carlson's "Anna Karenina" will take the Moores Opera House stage April 8 – 11.
For more details on the Moores Opera Center, including performance schedule and ticket information, visit http://www.music.uh.edu/opera/. 
---