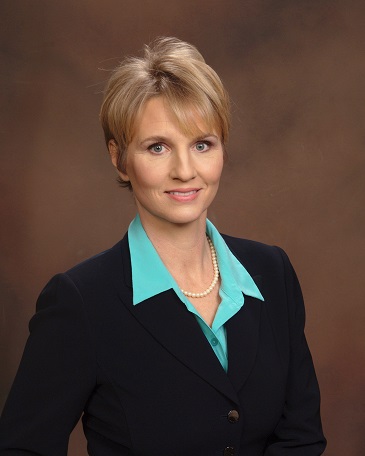 For the third time, a student from the University of Houston's construction management department has earned the highest score on a national certification exam.
"I think that's the expectation," Rebecca Done said of earning the top mark. "But I just wanted to pass on the first time."
She did that and more on the eight-hour American Institute of Constructors' national exam earlier this spring, scoring 266 points out of a possible 300.
Neil Eldin, chairman of the Department of Construction Management, said the accomplishment, coupled with that of previous graduates Nicole Rawlins and Eric Talley in 2013, is evidence of the program's strength.
"In the last couple of years, three of our students have earned the highest score in the nation on this exam," he said. "The national passing percentage is less than 50 percent. Passing this exam is not a small accomplishment."
For the most recent exam, administered in March, 788 students took the exam; 70 percent of the UH students passed, compared with a national passing rate of 48 percent. Eldin's goal is 80 percent.
All UH construction management students must pass the test to graduate. Although many accredited construction management programs require their students to take the test, the UH program in the College of Technology is the only one to require it for graduation.
"Our message to the industry is, if you hire from UH, you are guaranteed zero faulty product," Eldin said.
Earning the top score is another benchmark of quality. "With this accomplishment, Rebecca has positioned herself to join any of the best national and international employers in the world," he said.
A senior scheduled to graduate in December 2015, Done came to the construction management department with real-world experience. She had worked in the industry in Tucson, both as a heavy equipment operator and on the administrative side, before moving to Houston and deciding to complete her degree.
The department offers two programs, an industrial track, geared to training leaders for large-scale projects, including refineries and petrochemical plants, and a commercial building track. Done is taking courses for the industrial track.
"I met with Dr. Eldin, and I've never looked back," she said. "I want to be part of the building process."
---