For more than four decades, Houstonians have experienced the magic of Shakespeare at Miller Outdoor Theatre. Credit the University of Houston's School of Theatre & Dance for tirelessly delivering the Bard's best each summer – rain or shine.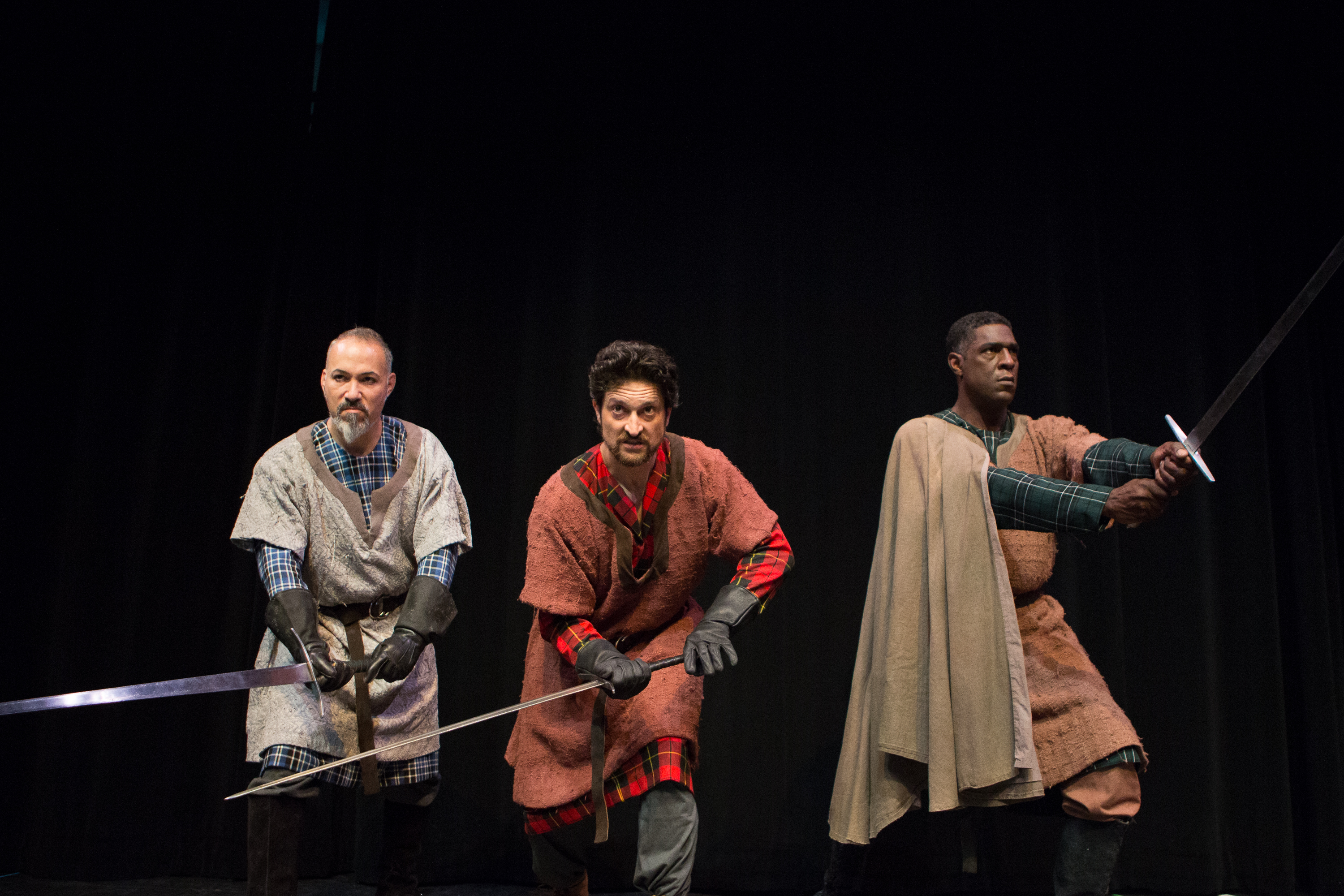 This year, the UH-produced Houston Shakespeare Festival (HSF) celebrates 41 years of free outdoor performances. To honor this summer tradition, Houston Mayor Annise Parker has officially proclaimed July 31 as Houston Shakespeare Day in the city. On that day, the festival kicks off its 2015 performances with "Macbeth" at 8:30 p.m.
The proclamation states: "The City of Houston commends the directors, organizers and actors of the Houston Shakespeare Festival for contributing to Houston's creative landscape and extends best wishes for a memorable celebration."
This year's festival alternates performances of "Macbeth" with "The Merchant of Venice." Curtain time is 8:30 p.m. and show dates are as follows:
"Macbeth" – July 31, Aug. 2, 4, 6, 8
"The Merchant of Venice" – Aug. 1, 5, 7, 9
All performances are free, but tickets are required for covered seating. Tickets can be picked up at the Miller Outdoor Theatre box office between 10:30 a.m. and 1 p.m. and one hour before show time.
"The festival is a celebration of those wonderful audiences who brave Houston's summer heat to experience these plays. It's a festival, and it's Shakespeare, but also very Houston," said Jim Johnson, HSF artistic director and director of UH's School of Theatre & Dance.
HSF visiting actors include Mirron Willis (as Antonio in "The Merchant of Venice" and Banquo in "Macbeth") and UH alumna Tracie Thomason (Lady Macbeth in "Macbeth" and Nerissa in "Merchant of Venice"). Other guest artists include director Tiger Reel, who is guiding "The Merchant of Venice."
Rising stage stars from UH's graduate acting program also will take the stage, as well as area high school students participating in the Houston Shakespeare Festival Conservatory.
The Houston Shakespeare Festival was founded in 1975 by the late Sidney Berger, UH professor emeritus and longtime director of UH's School of Theatre & Dance. Since its inception, the festival has entertained thousands of Houstonians and attracted national theater talents. Previous HSF performers include Seth Gilliam, OBIE-award winner Brandon Dirden, Crystal Dickinson, Ken Ruta, Mark Metcalf and Cindy Pickett. Festival alumni also include film and television star Brett Cullen and actor/writer Robert Wuhl, who both contributed their talents while attending UH.
More details on HSF can be found on its website. Details on tickets and the venue can be found on the Miller Outdoor Theatre website.
---