This year's "Great Conversation" will have you on the edge of your seat. On Wednesday, March 25, more than 300 faculty, alumni, students and friends of the Honors College at the University of Houston will gather at the Houston Country Club for this celebrated fundraising event. A convivial blend of seminar and dinner party, "The Great Conversation" invites guests to engage in thoughtful dialogue on topics ranging from energy to entertainment, journalism to genetics, and craft beer to Texas tequila.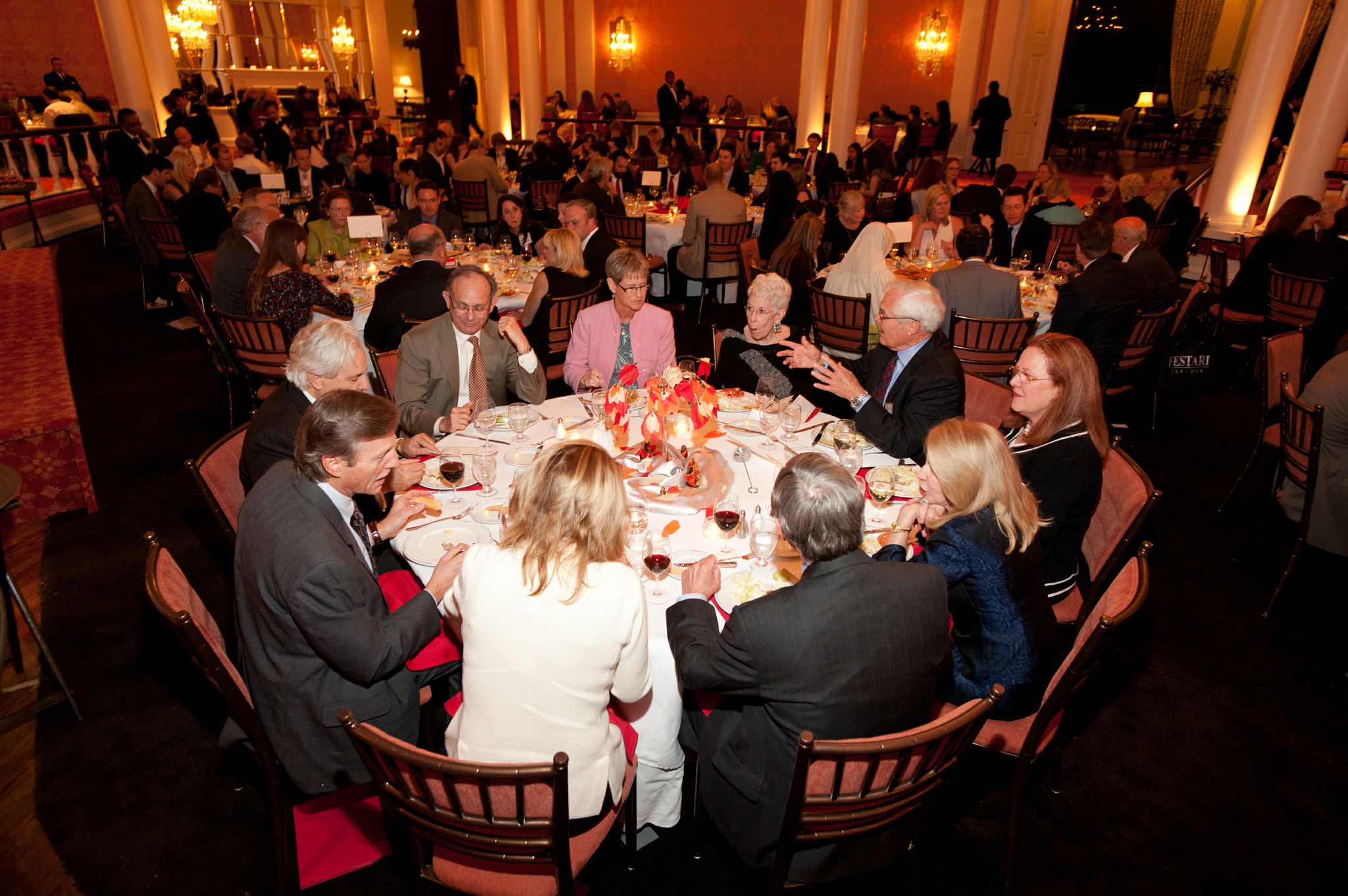 Members of the Honors College's award-winning and widely-published faculty lead these accessible discussions. For this 23rd year of "The Great Conversation," many professors are exploring mysteries.  Participants will have a chance to reflect on the phenomenal success of shows devoted to crimes both real (the "Serial" podcast) and imaginary (HBO's "True Detective"). Other tables will investigate the origin of dogs and the future of natural gas. Ultimate mysteries—the relationship between science and faith, spiritual well-being and attitudes toward death—are also up for discussion.
Some topics are timeless, others timely. Communication scientist Martha Dunkelberger will be talking about "iKids"—children becoming literate in our technology-driven society. She has conducted fascinating research in Houston on "raising a reader." Political philosopher Terry Hallmark will be asking the bold question, "What would Reagan do about ISIS?" Beyond academia, Hallmark has had a distinguished career as a political risk analyst.
The 2015 "Great Conversation" is hosted by UH alumni John and Julie King, who met while attending UH's C.T. Bauer College of Business.
Houston Country Club is located at 1 Potomac Dr. The event commences at 6:30 p.m. with cocktails. Dinner and conversations begin at 7:30 p.m. Proceeds from "The Great Conversation" support Honors College scholarships and programs.  For reservations and more details, visit the event's website - www.thegreatconversationhouston.com - or contact Peter Hyland at 713-743-3220 or pbhyland@uh.edu. 
The Honors College at UH is a hub of excellence that serves the needs of gifted undergraduates in more than 100 fields of study and reflects the rich diversity of the University of Houston in its courses, faculty and students. For over 50 years, the Honors College has offered students the best of both worlds: the advantages of a small college together with the comprehensive resources and rich diversity of a large university. For more information about the Honors College, visit http://TheHonorsCollege.com.
---