Many Houston high school students are trying to enjoy the last few weeks of summer vacation. A dedicated group of aspiring actors, however, have spent the past week at the University of Houston learning Shakespeare from veteran stage professionals.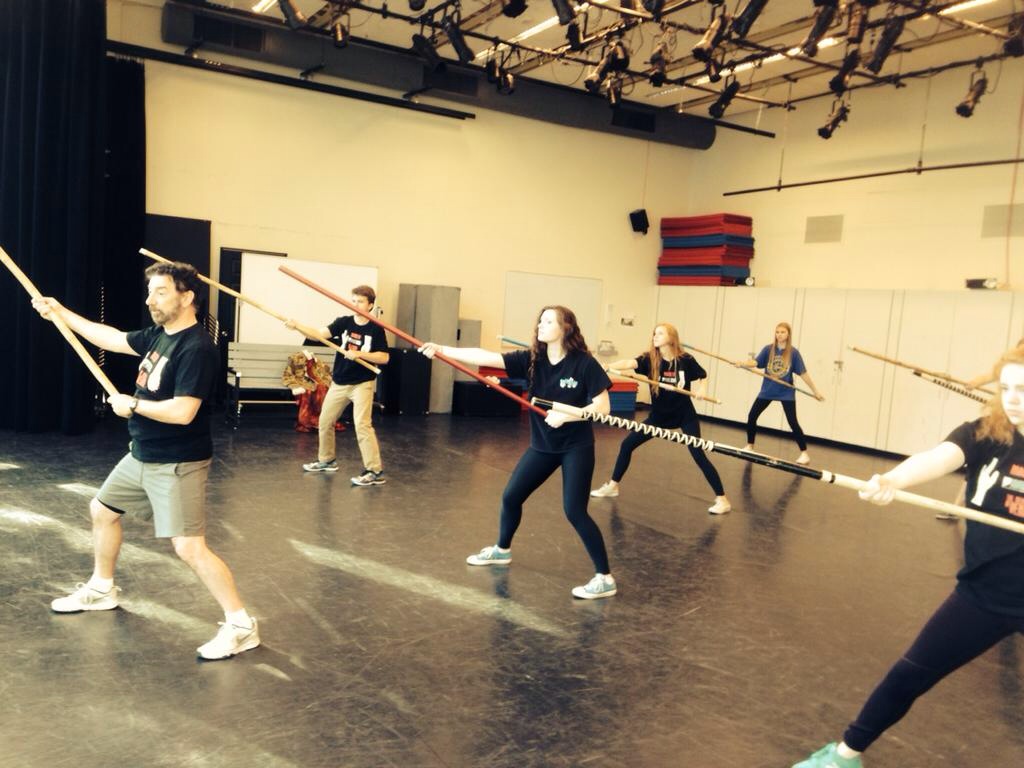 UH's Houston Shakespeare Festival Conservatory is in its fifth year of grooming a new generation of stage stars. For two weeks, the University hosts area high school students and introduces them to the Bard. It also delivers stage training and offers them an invaluable opportunity to perform in the Houston Shakespeare Festival (HSF) at Miller Outdoor Theatre.
Over the weekend, Houstonians experienced these students' talents during HSF's opening performances. Students delivered short performances on the lawn at Miller Outdoor Theatre and have supporting roles in HSF plays "Macbeth" and "The Merchant of Venice."
"I've always felt a little intimidated by Shakespeare," admitted conservatory student Sarah Collins. "This experience has left me with a different point of view."
Collins, a senior at Houston's St. Agnes Academy, and her conservatory classmates have been busy for the past week. In addition to rehearsing both their lawn performance and the HSF plays, she and fellow students have learned the ins and outs of the theater industry from the professionals at UH's School of Theatre & Dance. This week, students will learn stage combat, dialects, improvisation, acting for the camera and other helpful stage tips. They also will receive guidance on auditioning and promoting themselves (resumes, headshots, interviews).
Among those guiding the conservatory students are graduate students Kat Cordes and Kenn Hopkins.
"These students have a very mature outlook on the theater industy," said Hopkins, who plays Morocco in "The Merchant of Venice." "They know that it's not about being famous. It's about being respected for what they do on stage."
The Houston Shakespeare Festival Conservatory began in 2011. Since its inception, students have learned from both UH faculty members and award-winning actors that have appeared on both Broadway and the big screen.
In addition to receiving expert training, students live on campus for two weeks and have ample time to explore Cougar Country.
The conservatory is an extension of the annual Houston Shakespeare Festival. The event is celebrating 41 years of free performances at Miller Outdoor Theatre. Performances of "Macbeth" (directed by Jack Young) and "The Merchant of Venice" (directed by Tiger Reel) will run through Aug. 9. All shows begin at 8:30 p.m. For details on the plays or to view programs, visit the HSF website. 
---