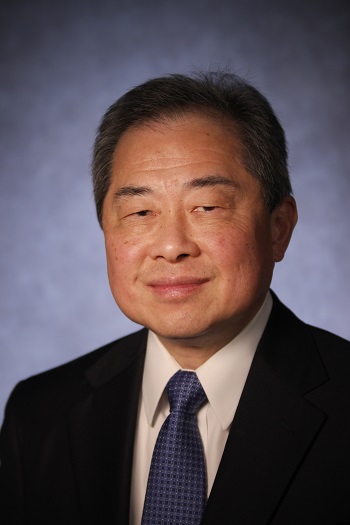 UH Energy, the University of Houston's energy initiative, will tackle some of the top issues facing the industry during its 2014-2015 Energy Symposium Series: Critical Issues in Energy.
The popular series will feature four moderated discussions, beginning with U.S. energy independence. This year's series is presented by Chevron and will feature nationally known experts on each of the topics.
There are no easy answers on energy independence or the other three topics that will be discussed during the series, said Ramanan Krishnamoorti, chief energy officer for UH Energy.
"The debate is very well laid out, because independence reinforces that the United States is setting itself apart," he said. "Are we ready for it? Is that the right thing to do? Is it just economics? Is it politics?"
Speakers for the debate on energy independence, set for Sept. 30, will be Edward Chow, a senior fellow in the Energy and National Security Program at the Center for Strategic and International Studies; Ed Hirs, managing director of Hillhouse Resources, LLC and an energy economist at the University of Houston; and Jane Kleeb, founder and executive director of Bold Nebraska, a political action group active in the fight against the Keystone XL pipeline and other energy and progressive issues.
Chow spent 20 years with Chevron Corporation, working both in the United States and overseas. He was based in Beijing from 1989-91 as Chevron's country manager for China and has also worked in the Middle East, Africa, South America, Europe and the former Soviet Union.
A specialist in oil and gas investments in emerging economies, Chow has advised U.S. and foreign governments, international oil companies, multinational corporations and international financial institutions. He also teaches at the Elliott School for International Affairs at George Washington University.
In addition to his role with Hillhouse Resources, an independent exploration and production company developing onshore conventional oil and gas prospects with an emerging shale play on the Texas Gulf coast, Hirs founded and co-chairs an annual energy conference at Yale University. With his co-authors in the Yale Graduates Energy Study Group, he has published a number of papers of topical interest, including crude oil imports and national security and the replacement of coal by natural gas in the generation of electric power.
Hirs previously served as chief financial officer of DJ Resources Inc., an early leader in the Niobrara Shale.
Kleeb has been called "The Keystone Killer" by Rolling Stone for her role in driving opposition to the pipeline in Nebraska; she began work on the issue by organizing farmers and ranchers to work against the pipeline. An advocate for additional renewable energy resources, she is a frequent political commentator on Fox News Channel and MSNBC and a former MTV reporter.
Additional dates and topics for the 2014-1015 Energy Symposium Series include:
Nov. 11, America's Energy Transportation Infrastructure: Is it safe?
Feb. 10, Private Profit vs. Public Good: Do energy companies have a social responsibility?
March 31, Our Next Energy Workforce: Where will it come from?
The moderated debates, followed by question and answer sessions, will be held at the University Center Theater on the UH campus. They begin at 5:30 p.m. For more information, see the UH Energy website, www.uh.edu/energy.
Each debate will start with a brief video to establish a common set of facts. The final session will follow a series of workshops looking at issues related to the industry's future workforce needs, including current paths for workforce development and potential innovations.
The first workshop is set for 11 a.m. Monday, Sept. 8, in the Rockwell Pavilion.
Media sponsors for the symposium series include the Houston Business Journal, Houston Public Media and the EnergyMakers Show.
---