Jack Christiansen, director of the Petroleum Technology Initiative in the University of Houston's College of Technology, has been named winner of the Ross Kastor Educators Award from the American Society of Mechanical Engineers.
Christiansen came to UH after a 35-year career in the oil and gas industry that took him around the world.
"I hired a lot of people who were just coming out of college and universities," he said. "It took such a long time for people to transition and start creating value for the company and industry. My thought was, 'What can be done to reduce that time?' "
Like a lot of people reaching the end of their careers in the energy industry, Christiansen wanted to give back through education.
"I worked so hard during my career, I was not able to contribute to the young talent development as much as I wanted," he said. "There is so much opportunity in oil and gas for students and graduates, and they're not aware of this."
For people from industry – experts in the subject – making the leap to higher education isn't always easy: while some people in the oil industry, especially those who work in research capacities, do have the academic credentials that often are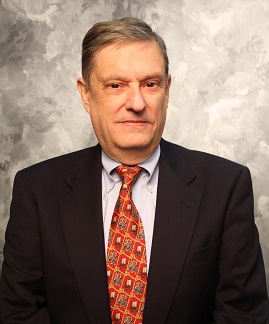 required for academic jobs, others do not.
Christiansen has a master's degree and gathered his expertise working as a geophysicist and geologist before entering management with Texaco and later, Chevron Corp. His final positions were as manager of reservoir engineering for major projects and large new developments, both offshore and onshore.
William Fitzgibbon, dean of the College of Technology, found a way to tap his expertise, and in 2007 Christiansen became founding director of the Petroleum Technology Institute, which offers classes, field trips, professional events and other initiatives for students, as well as programs and specialty courses for industry.
Among the institute's offerings are its signature programs, such as the Petroleum Industry Expert Series with special presentations, roundtable discussions and networking with industry professionals, Camp RED, hosted by Halliburton during Spring Break – five days of site visits for technology and engineering students to learn about the industry, from exploration and development, through production, operations and maintenance – and a three-day program hosted by Dril-Quip, which designs and manufactures subsea, surface and offshore equipment.
It also offers an intensive international petroleum executive training program; Christiansen said executives from the Russian oil company Lukoil and Petroleos de Venezuela SA, (PDVSA) the national oil company of Venezuela, Sinopec and CNOC of China all have earned UH certificates from custom-designed programs.
"Jack's vision for the institute has been a perfect fit for the College of Technology," Fitzgibbon said. "It gives our students a real-world sense of the oil and gas industry, and it reaches out to companies that seek the institute's expertise. I appreciate ASME's recognition of his efforts."  
The Ross Kastor Educators Award is one of several the American Society of Mechanical Engineers  will present at an industry awards gala Feb. 21. It is given in recognition of dedication to improving engineering and science awareness for students and the enhancement of education for future industry leaders.
Christiansen said the award is "a great honor. That, and to see the students coming back and being successful, that's the great driver."
---