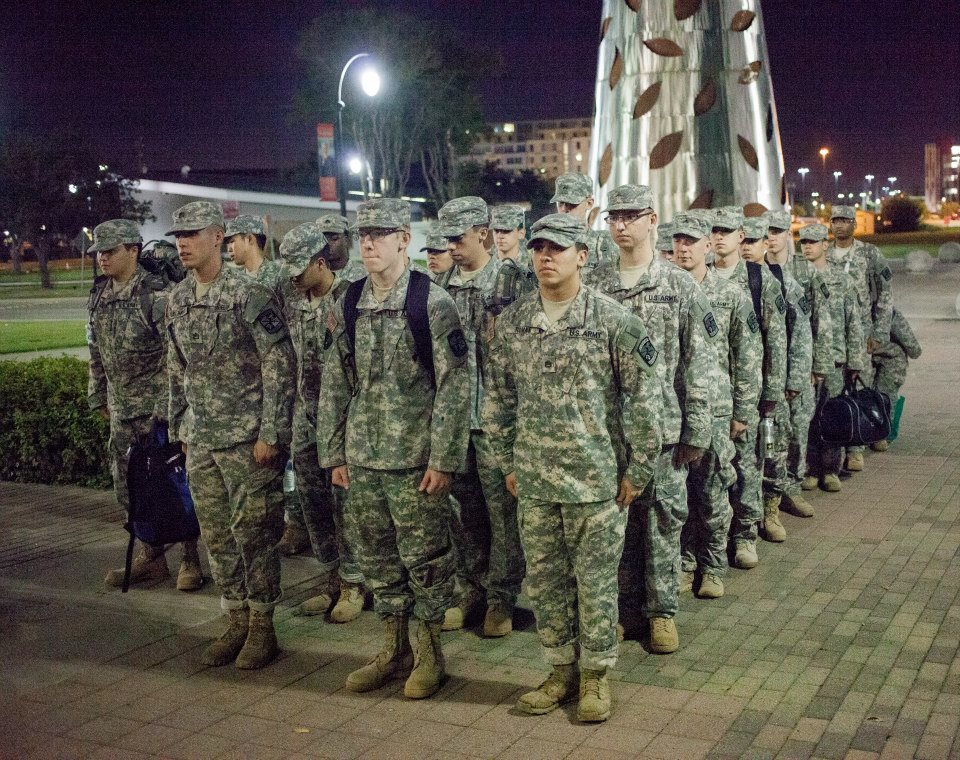 As the Government Accountability Office (GAO) evaluates campus-based Reserve Officers Training Corps (ROTC) programs across the nation for possible defense budget cuts and as part of military drawdown, the UH Army ROTC continues to set goals for future growth. The battalion has seen a 66 percent jump in recruits and 300 percent increase in scholarships offered since August 2012. Approximately 80 percent of the UH Army ROTC cadets are UH students, while the other battalion cadets attend local universities including Texas Southern University, UH-Downtown, Rice University and the University of St. Thomas.
The goal, according to Lt. Col. Michael J. Smith, battalion commander and professor of military science, is to grow the program to 200 cadets and sustain it. Currently, the battalion is comprised of 118 cadets, 106 of them are either officially contracted or working toward a contract with the U.S. Army to become commissioned officers upon graduation. The program is on track to graduate 15 commissioned officers this academic year, but current projections have the number of officers more than doubling by 2017. Smith says he expects the program to produce 24 officers in 2016 and 34 in 2017.
"UH has been designated by the U.S. Army Cadet Command as a growth program.  This simply means UH Army ROTC will receive additional campus-based scholarships to incentivize enrollment into ROTC," said Smith. "The scholarships pay for full tuition and fees, $1,200 per year for books and a monthly tax-free stipend of $300 to $500 per month the student is enrolled."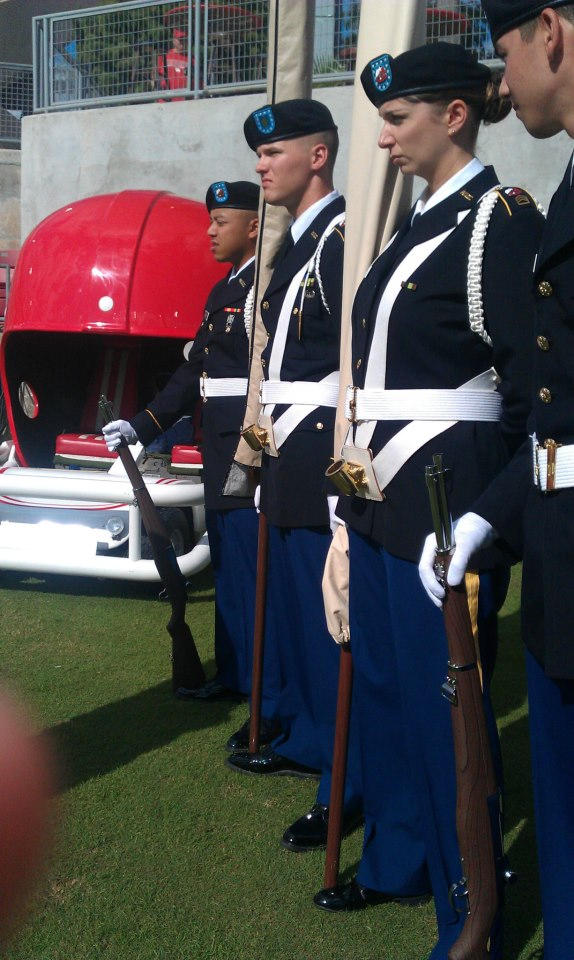 In addition to tactics, land navigation, leadership training and other physical training aspects of the program, the ROTC cadets take military science courses taught by the Battalion Cadre. Courses include military leadership development, advanced military science and military history. John Roberts, dean of the UH College of Liberal Arts and Social Sciences, said he hopes the military drawdown does not negatively impact the UH program.
 "The reduction in military personnel is understandable with the drawdown of troops in Afghanistan.  However, I am hopeful it will not have a dramatic impact on productive ROTC programs, such as the one at the University of Houston," said Roberts.
Part of what sets the UH Army ROTC apart from many programs is its unique demographic profile. The battalion is 61 percent male and 39 percent female. By comparison, women make up 16.1 percent of the all active-duty officers in the Department of Defense. By race, the battalion is 28 percent white, 34 percent Hispanic, 27 percent African-American, and 11 percent Asian and American-Indian, mirroring the demographic makeup of Houston and contributing to a more diverse group of officers. By contrast, the racial makeup of active-duty officers in the military is 77.8 percent white, followed by 9.5 percent African-American. Asian, American-Indian or Alaska Native, and Native Hawaiian or other Pacific Islander officers make up 4.3 percent, 0.6 percent and 0.6 percent, respectively. Slightly over one percent of active duty officers report themselves as multi-racial (DOD Demographic Report, 2012).
"The Army ROTC program at UH continues to serve the needs of the country for trained military leaders.  Cadets at UH receive both a Tier One education and first-class military training. Moreover, our program is one of the most culturally diverse in country and supports the need of the military to have trained military leadership that reflects current demographic realities," said Roberts.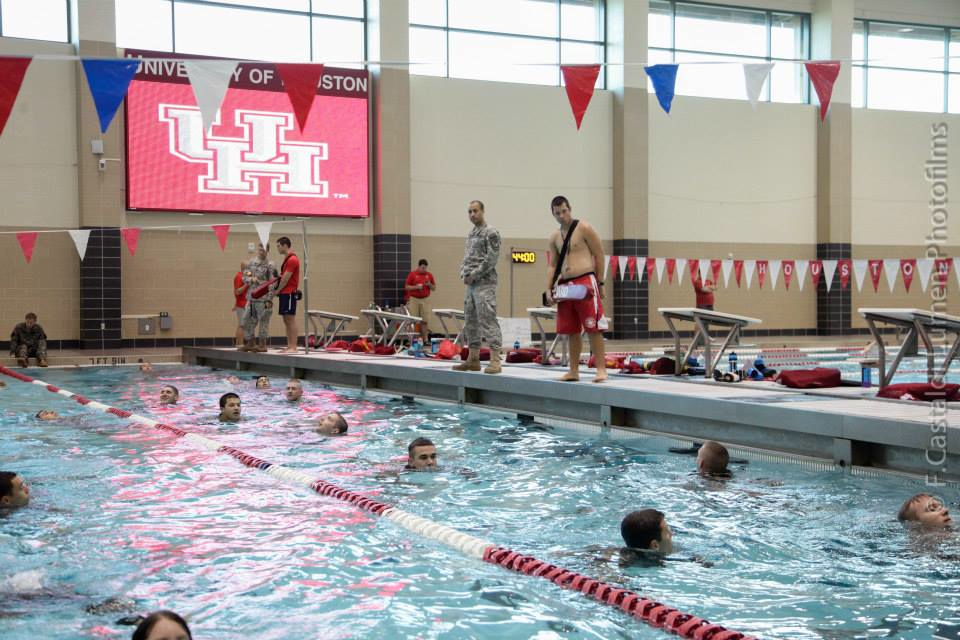 Each year, the military academies—West Point, U.S. Air Force Academy and the U.S. Naval Academy— graduate approximately 25 percent of commissioned junior officers needed by the military. Smith said campus-based Army ROTC programs provide nearly 78 percent of the new Army officers needed each year. While that number may decrease due to drawdown, ROTC programs are still critical in meeting that need.
"ROTC programs continue to be an integral and critical part to our nation meeting the needs of our armed services, but like any program we need to show performance-based results, which we are doing here at UH," said Smith. "The continued growth of UH Army ROTC and the continued support from the University will ensure the success and continuation of this program."
The UH program has produced a number of notable officers who have gone on to distinguished military careers. Maj. Gen. Barrye L. Price is a 1985 Distinguished Military Graduate of the University of Houston's College of Business Administration. He serves as Deputy Chief of Staff for the U.S. Army. Col. Rick Noriega graduated from the University of Houston in 1984. In 2011, Noriega was named brigade commander of the Texas National Guard's 71st Theater Information Operations Group.
It is uncertain what impact, if any, the GAO evaluation and Pentagon budget cuts will have on the UH program, but Smith says UH is focused on the continued growth and success of its program. 
"The best way to ensure we do not become a victim of the report is to continue recruiting, retaining and commissioning quality college students to the officer ranks of our Army."

---