The fall 2014 semester is now underway at the University of Houston (UH). Monday marked the first day of classes. Many new students already had a lay of the land as they were among the more than 7,000 students who moved in to UH residential facilities last week and over the weekend.   
"It's a lot of people, a lot of energy, a lot of music … just crazy," said Alexis Woods, a resident assistant.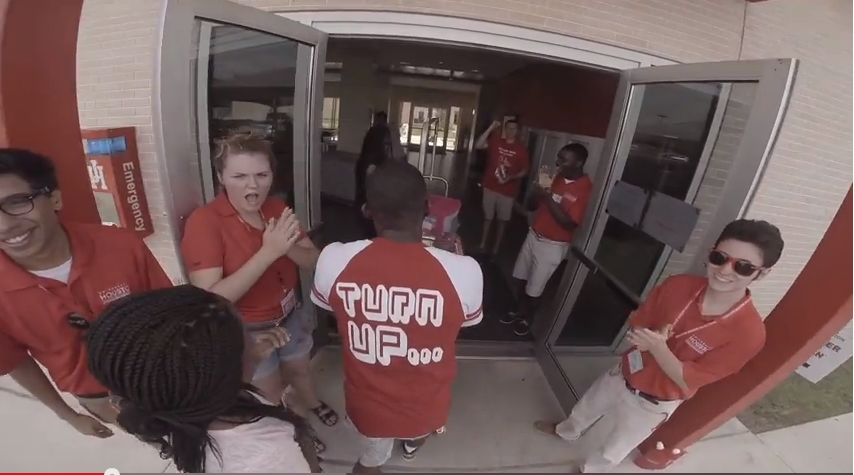 A network of 700 volunteers, or "Cougar Movers," coordinated the largest move-in effort in the University's history.  During this three-day "Cougar Move-In" period, students moving to campus received appointment times and drove right up to their residence halls where volunteers unloaded their vehicles, piled their belongings into carts and ushered the students up to their new rooms.
"It's just great seeing their reaction to seeing us," said Daniel Osinloye, a student volunteer. "A lot people were not expecting us to be out there helping them. We take everything up for them and unload … make it as easy for them as we can."
UH President Renu Khator greeted students on Friday at Cougar Village II.
"We'll take good care of you. You are going to graduate from here with a phenomenal experience," Khator told students. "I see excitement in their eyes and it just makes my day … makes my year."
Planning for this highly coordinated effort began back in February. Volunteers like Christopher Below did everything from fill water bottles, to direct traffic and open doors. He is now paying it forward after receiving such a positive welcome when he first moved to campus. 
"We go up to them with smiling faces, high energy, make them feel welcome to their new house," said Below.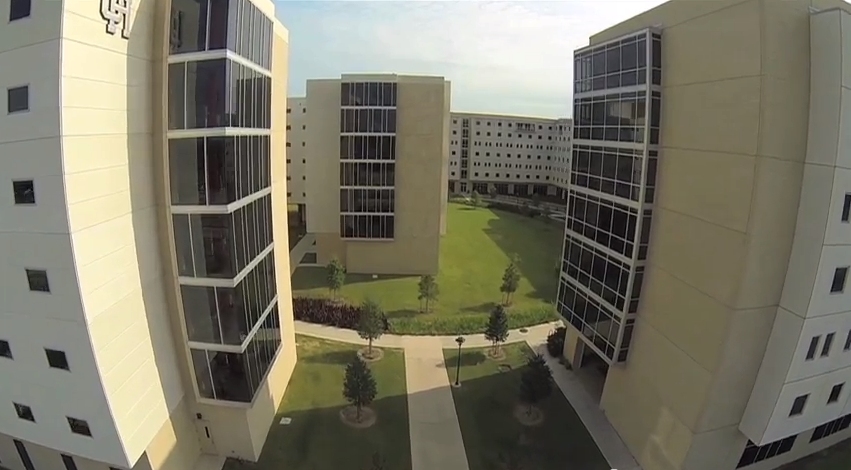 With more than 8,000 beds, UH is now the second largest residential university campus in the state of Texas. The university is currently at 96 percent of its residential capacity for the fall. 
"They should be excited to be here. I know it can be a hard day leaving their parents but they are about to start a new chapter of their life and its something to really be excited about," said Zach Marcum. 
For parent Salem Mekonenn, dropping her freshman daughter off at UH was an experience she won't forget.
"All the cheering … they are happy, they are smiling, I like everything," said Mekonenn. "I feel good.  Today, I never expected this, but I am so happy, happy, happy!"
---