"Kinesthetic Symphony: Ensemble Annual Dance Concert" showcases works choreographed by faculty and guest artists and performed by UH's pre-professional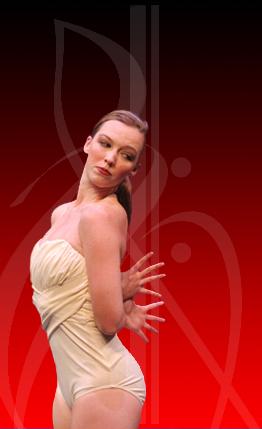 dance company, the Dance Ensemble. Performances run April 27 – 29 in UH's Wortham Theatre (located inside the Cynthia Woods Mitchell Center for the Arts). Show times are 7:30 p.m., April 27 and 28 and 1:30 p.m., April 29.
Tickets are $20; $15 for UH faculty, staff and alumni; and $10 for seniors and students. To purchase tickets, call 713-743-2929.
Faculty and guest artists presenting works include:
Karen Stokes, professor and head of UH dance division, will deliver a new work focused on the investigation of the relationship between the group and the individual.
Becky Valls, assistant professor, will debut "Plundering." The piece features a quintet performing to traditional Klezmer music, as well as the music of the Klezmatics and Balkan Beat Box.
Teresa Chapman, associate professor, will present "Rusalki." The work incorporates the haunting sounds of Kitka, women's vocal ensemble, to provide an otherworldly atmosphere that celebrates the feminine spirit.
Jennifer Sommers, adjunct faculty member, will explore the nature of family, life balance and relationships in "On A Circus Theme."
Jackie Nalett, adjunct faculty member, uses video images of coastal landscapes and the ocean in "Cancao do Mar." The pieces tells the story of a final dance between lovers…one of whom perished at sea.
Toni Valle, adjunct faculty member, will premiere "SpiderWeb." In this work, a woman's personal history is depicted as a complicated, entangling web.
Catalina Molnari, UH alumna, will offer a first look at "Tiny Boxes in My Hand." The piece focuses on life's truths and how they can either be a coping mechanism or an obstacle.
###
---