Thanks to almost $1 million in new funding from the Cancer Prevention and Research Institute of Texas (CPRIT), the University of Houston (UH) will soon be enhancing its cancer research facilities.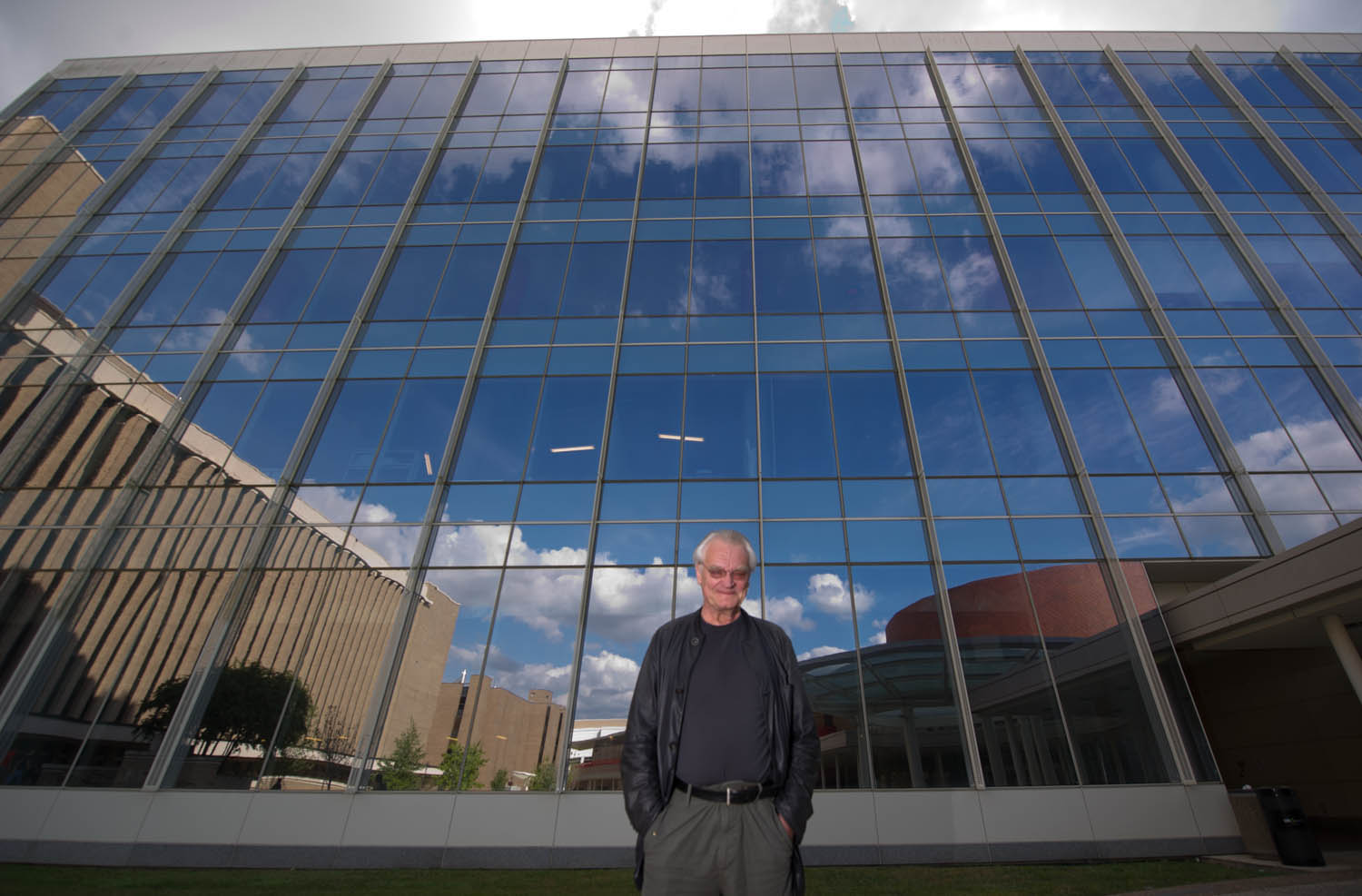 The $990,286 grant will be applied toward the purchase and installation of an advanced imaging system for in-depth monitoring of tumor growth and cancer progression. With access to the latest in imaging technology, researchers from the Center for Nuclear Receptors and Cell Signaling (CNRCS) will study the interactions of tumors in local tissue environments and develop a better understanding of the progression of cancer cells.

"This state-of-the-art equipment provides us with a broader range of research applications that will hopefully result in more effective treatments for cancer patients," said CNRCS director Dr. Jan-Åke Gustafsson, who is the principal investigator on this grant. "We look forward to further expanding the impact of our research with the continued support of the Cancer Prevention and Research Institute of Texas."

Designated for core facility support, the funds will be invested in a new IVIS Spectrum imaging system. This optical imaging technology will make it possible for researchers to study the molecular processes of disease progression and gene expression occurring in live animals through noninvasive methods. Increasing accuracy and offering more sensitive detection, the technology allows scientists to look deeper and further, improving the quality of data, as well as reducing the required number of animals for experiments.

"With this new imaging system, we will be able to more accurately evaluate our research into emerging cancer therapeutics and diagnostics," Gustafsson said. "This includes next-generation small molecule drugs, chemotherapeutics and both viral and nonviral gene delivery systems."

Gustafsson's collaborators on securing this grant were assistant professor Daniel Frigo and research assistant professor Maria Bondesson, both with CNRCS, and assistant professor Fatima Merchant from the College of Technology. The equipment also will be available to UH researchers from other disciplines, such as computer science, engineering technology and pharmacy, resulting in collaborations expected to advance the field of preclinical tumor model analysis and strengthen the emerging UH cancer research initiative.

CPRIT was established in 2007 to invest in groundbreaking cancer research and prevention programs in Texas. The institute focuses on expediting the innovation and commercialization of research, increasing the potential for breakthroughs and enhancing access to evidence-based prevention programs and services. During the last two years, CPRIT has awarded more than $550 million in funding statewide. This is the second CPRIT award for UH in 2011.
###
Editorial Note: High-resolution photos of Jan-Åke Gustafsson are available to media by contacting Lisa Merkl.

About the University of Houston
The University of Houston is a Carnegie-designated Tier One public research university recognized by The Princeton Review as one of the nation's best colleges for undergraduate education. UH serves the globally competitive Houston and Gulf Coast Region by providing world-class faculty, experiential learning and strategic industry partnerships. Located in the nation's fourth-largest city, UH serves more than 38,500 students in the most ethnically and culturally diverse region in the country.

About the UH Center for Nuclear Receptors and Cell Signaling
Established in 2009, UH's Center for Nuclear Receptors and Cell Signaling (CNRCS) is a leader in the UH Health initiative. Led by Gustafsson, a world-renowned expert in the field of nuclear receptors, CNRCS researchers are involved in many aspects of nuclear receptor research, all focused on understanding the roles of these receptors in health and disease. CNRCS researchers are working toward the goal of finding new treatments for an array of significant diseases including cancer, diabetes and metabolic syndrome. Working from the center's world-class labs, the researchers combine interdisciplinary research and dynamic collaboration with the Texas Medical Center and industry partners.

About the College of Natural Sciences and Mathematics
The UH College of Natural Sciences and Mathematics, with 181 ranked faculty and approximately 4,500 students, offers bachelor's, master's and doctoral degrees in the natural sciences, computational sciences and mathematics.  Faculty members in the departments of biology and biochemistry, chemistry, computer science, earth and atmospheric sciences, mathematics and physics conduct internationally recognized research in collaboration with industry, Texas Medical Center institutions, NASA and others worldwide.

For more information about UH, visit the university's Newsroom.

To receive UH science news via e-mail, sign up for UH-SciNews.

For additional news alerts about UH, follow us on Facebook and Twitter.


---