During her time at the University of Houston, Erica Fletcher completed two acclaimed film projects and was named one of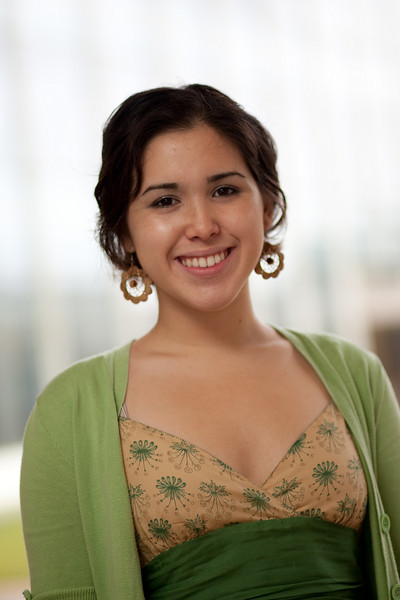 Glamour magazine's Top 10 College Women. She graduated in spring 2011, but continues to be recognized for her accomplishments at UH.
Fletcher, who received a bachelor of science in anthropology and sociology, recently was named as Phi Kappa Phi's Marjorie Schoch Fellow. The $5,000 award is presented by the Honor Society of Phi Kappa Phi to a member  who is entering graduate or professional studies. This fall, Fletcher will begin her graduate studies at the University of Texas Medical Branch in Galveston (UTMB). She is pursuing a doctorate in medical humanities.
"After a whirlwind semester, receiving the news about this award was a great way to conclude my time at UH," said Fletcher. "As I move on to the next stage of my life, I look forward to remaining a part of the university's community."
At UH, Fletcher was a student in the Honors College and the College of Liberal Arts and Social Sciences and completed two film projects that were screened in Houston and
received attention from local media. Her first film, "Marianismo," explored the cultural factors that contribute to the disproportionate spread of HIV/AIDS among Latina women. It was screened at UH, Museum of Fine Arts Houston, Café Flores and other locations. She also produced "Pack and Deliver," a film addressing sex trafficking in Houston. It recently debuted at the Honors College as part of "Houston in Motion," a film event that focused on themes of migration and transportation.
"I look forward to promoting "Pack and Deliver" at local venues and media outlets," Fletcher said. "Considering the great amount of misinformation about human trafficking in Houston, I feel a strong responsibility to continue promoting discussion that will encourage community members to critically examine their own environment and take small steps toward its advancement."
To keep up with Fletcher and her future projects, visit her blog at http://ericafletcher.weebly.com/blog.html.
Phi Kappa Phi is the nation's oldest, largest and most selective collegiate honor society. Every year, it awards 57 fellowships of $5,000 each and three at $15,000. It was founded in 1897 and has chapters on more than 300 campuses in the United States, Puerto Rico and the Philippines. Each year, approximately 30,000 members are initiated.
---