University of Houston System Chancellor and UH President Renu Khator has named J. Richard Walker, a visionary leader whose career has focused on enhancing the overall student experience – in part by being accessible to students, and visible and actively present at student events – as  the new vice chancellor/vice president for student affairs at UH.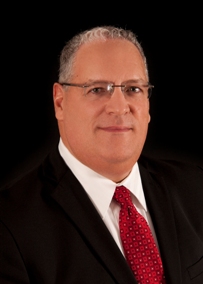 Walker has been associate/assistant vice president for student affairs at the University of Miami since 2003. His appointment is contingent upon approval by the UH System Board of Regents at its meeting on Aug. 17. He replaces Michael Lawrence, who has served in an interim capacity since March.
"Throughout his career, Richard Walker has demonstrated a strong commitment to student engagement programs and problem solving to support student success," Khator said. "He understands the importance of multiculturalism and has interacted effectively with a diverse population of students, faculty, staff, alumni and community members on many issues. His student-centered and team-oriented approach is a key attribute that set him apart.
"I commend the work of the search committee, chaired by Dona Cornell (vice president for legal affairs and general counsel), and I thank Mike Lawrence for his fine work and leadership in the interim position."
Walker has more than 29 years of experience in higher education, at both public and private institutions.  He has been at the University of Miami since 1987, where he has worked in a variety of progressively responsible positions giving him experience in strategic planning, financial management, development/advancement initiatives and assessment.
In addition, Walker has coordinated with campus constituencies and community leaders in learning and service opportunities; engaging all students in campus life; balancing student discipline, rights and safety; as well as promoting a student culture in which diversity is encouraged, understood and embraced.
"I am definitely a student affairs educator who is student-centered; to me it is about enhancing the student learning experience through curricular and co-curricular opportunities that support the academic mission of the institution," Walker said. "Much of my success as a student affairs educator and leader can be attributed to my ability to develop strong collaborative working relationships with students, faculty, staff and alumni."
Walker described his new job as an "exciting and wonderful professional opportunity," and said he will bring to the position "high doses of energy, commitment, innovation and a positive attitude." 
He was promoted to associate vice president for student affairs at the University of Miami after serving as assistant vice president from June 2003 to December 2010. In those roles, he supervised about 205 employees, including a management team of 27 professional staff; and had financial management and responsibility for an annual budget exceeding $5 million, including oversight responsibility for the administration and allocation of more than $1.2 million in student activity fees.
He also oversaw the design and development of a $68 million Student Center Project that includes a new Student Activities Center and the renovation and expansion of the existing University Center. For the past seven years, he has served as the official liaison for student affairs with the department of intercollegiate athletics at Miami.
Previous universities at which he worked are Central Missouri State University and Middle Tennessee State University.
Walker received his Ed.D. degree in higher education leadership from the University of Miami in 2009. He earned a master of education degree in education administration and supervision from Memphis State University in 1982 and a bachelor of science degree in history from Middle Tennessee State University in 1981.
---