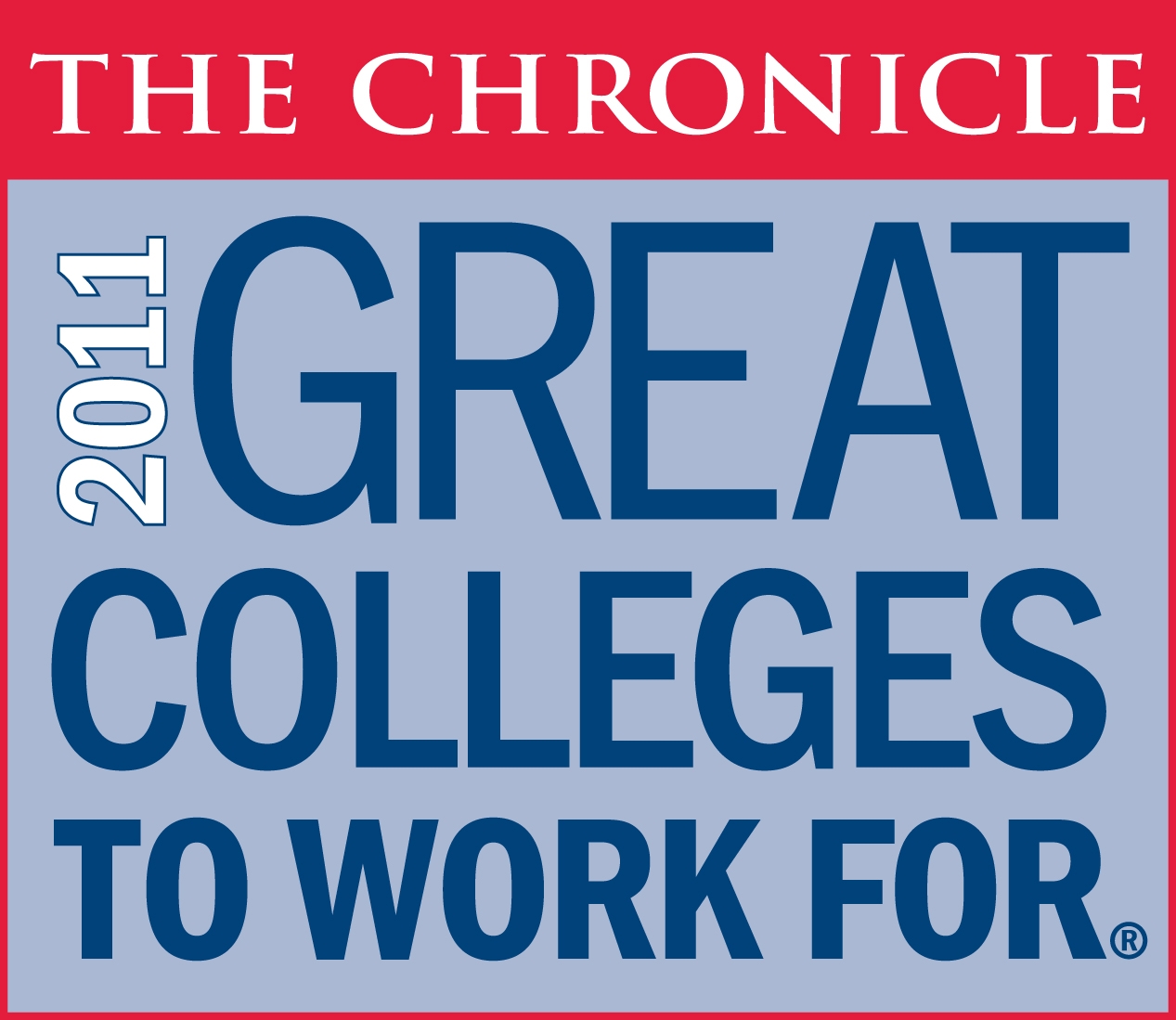 The University of Houston is one of the best colleges in the nation to work for, according to a new survey by The Chronicle of Higher Education.
The results, released today in The Chronicle's fourth annual report on The Academic Workplace, are based on a survey of nearly 44,000 employees at 310 colleges and universities.
UH joins 84 other four-year institutions and 26 two-year institutions on the annual list, which recognizes the best practices of elite groups of colleges based on enrollment size. UH received recognition among large universities for its policies in four areas:
Diversity
Collaborative governance
Teaching environment
Respect and appreciation
"This recognition is very satisfying and affirms that the University of Houston is a quality workplace made up of Tier One faculty and staff," said UH President Renu Khator. "We appreciate all of our employees for everything they do – not just to make UH a great place for an education, but also a great place to work."
The "Great Colleges to Work For" survey included a two-part assessment process: a survey administered to faculty, administrators and professional support staff, and an institutional audit that captured demographics and workplace policies and practices. The primary factor in deciding whether an institution received "Great Colleges to Work For" recognition was employee feedback.  To administer the survey and analyze the results, The Chronicle worked with ModernThink LLC, a strategic human capital consulting firm.
"Even in a down economy when many colleges are freezing salaries or having layoffs, employees still find good in their work," said Jeffrey J. Selingo, The Chronicle editor. "Just like colleges market to recruit students, they are now realizing they need to do more to attract quality employees. The 'Great Colleges to Work For' survey is meant to help both employers and potential employees by giving them vital information about workplaces."
The workplace honor comes on the heels of two other prestigious academic designations bestowed to UH in 2011. In January UH was ranked as a Tier One research university by the Carnegie Foundation for the Advancement of Teaching, and in March UH earned the distinction as one of the nation's best institutions for undergraduate education by The Princeton Review.
"We are honored to be named among the 'Great Colleges to Work For' by The Chronicle of Higher Education," said Khator.  "We must continue to foster an environment where people feel appreciated and we remain steadfast in our commitment to recruiting Tier One talent to the University of Houston."
Now in its fourth year, the Great Colleges program has become one of the largest and most respected workplace recognition programs in the country.  For more information and to view all of the results of the survey, visit The Chronicle's Website at http://chronicle.com/academicworkplace
---