Earl L. Smith III, O.D., dean of the College of Optometry and Greeman-Petty Professor at the University of Houston (UH), is the 2010 recipient of the Charles F. Prentice Medal Award from the American Academy of Optometry (AAO).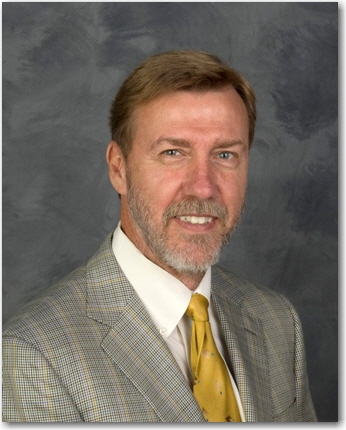 Established in 1958, this honor is awarded annually to an outstanding scientist who has contributed significantly to the advancement of knowledge through research in the visual sciences and is the highest distinction given by the AAO. Smith will be recognized Friday, Nov. 19, during the organization's annual meeting in San Francisco.

"Smith's career has resulted in a number of innovative and helpful discoveries in visual development, binocular vision and related areas, both for understanding basic mechanisms and for application to clinical practice," said Chris A. Johnson, chair of the AAO awards committee. "His work represents an exceptionally good role model for young investigators to aspire to."

One particular breakthrough in which Smith was involved this year is the discovery of new technologies to control myopia, better known as nearsightedness. Affecting more than 1.6 billion people globally, myopia afflicts 128 million people in the United States. If left undetected, the condition progresses and can not only adversely impact a child's education and social development, but also significantly increases the risk of cataracts, glaucoma and retinal detachment as people age.

"Our research provides new insight into refractive development, as well as having practical implications for the clinical management of myopia," Smith said. "Refraction is the ability of the eye to bend light so that an image is focused on the retina, and this changes as a person matures. When someone becomes nearsighted, distant images become focused in front of the retina instead of on it, as it needs to be for clear vision.

"Traditional visual correction for this condition has been to manipulate visual images only forward and backward with corrective lenses. It's now been discovered, however, that the peripheral retinal image plays a major part in stimulating eye growth and myopia. So, in partnership with the Vision Cooperative Research Centre in Sydney, we've developed glasses and contact lenses intended to control myopia progression by manipulating peripheral optics."

These new methods Smith and his colleagues have been studying represent a fundamental shift in the approach to optical interventions for controlling refractive development. Their preliminary results have provided proof that peripheral optical manipulations can indeed slow myopia progression. The group's next steps will be to embark on longer-term clinical trials and optimize the lens designs they've developed thus far.
For a video of Smith discussing his experience with the AAO and his research, visit http://www.aaopt.org/content/videos/2010_Academy_Promo_Smith.html.
###
NOTE TO JOURNALISTS:
  A high-resolution photo of Earl Smith is available to media by contacting Lisa Merkl.
About the University of Houston
The University of Houston is a comprehensive national research institution serving the globally competitive Houston and Gulf Coast Region by providing world-class faculty, experiential learning and strategic industry partnerships. UH serves more than 38,500 students in the nation's fourth-largest city, located in the most ethnically and culturally diverse region of the country.
About the UH College of Optometry
Since 1952, the University of Houston College of Optometry (UHCO) has educated and trained optometrists to provide the highest quality vision care. One of only 20 optometry schools in the country, UHCO offers a variety of degree programs, including Doctor of Optometry (O.D.), a combined Doctor of Optometry/Doctor of Philosophy (O.D./Ph.D.), Master of Science (M.S.) and Doctor of Philosophy (Ph.D.). UHCO serves an average of 36,000 patients a year through The University Eye Institute and its satellite clinics.
For more information about UH, visit the university's Newsroom at
http://www.uh.edu/news-events/
. 
To receive UH science news via e-mail, visit
http://www.uh.edu/news-events/mailing-lists/sciencelistserv/index.php
. 
For additional news alerts about UH, follow us on
Facebook
and
Twitter
. 
---