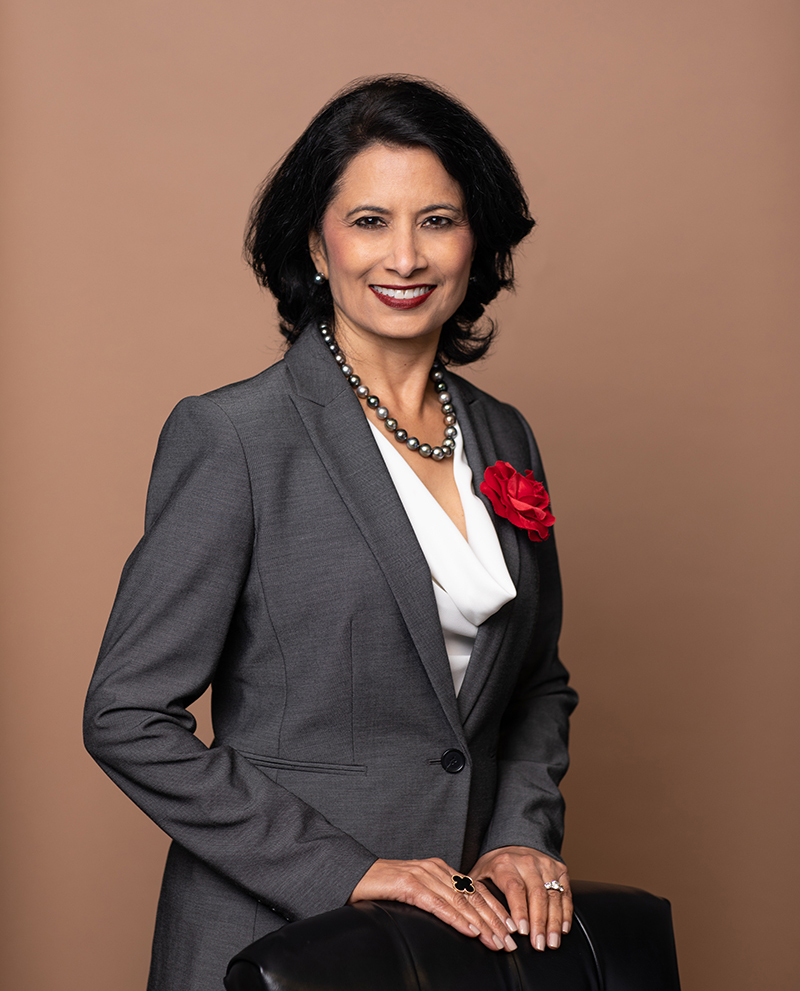 LET'S TALK ABOUT RESILIENCE
Dear Cougars and Friends
Last year at this time, I was talking to you about momentum. We were celebrating our new medical school, a generous faculty-enhancing gift to develop four world-class "Aspire" institutes and our fundraising campaign exceeding its $1B goal.
Today, I find myself focusing on a different UH value – resilience. As you know, the University of Houston has been confronted with immense challenges during the past year. We all have. The COVID-19 pandemic's impact has been omnipresent, threatening the world and endangering everyone.
At UH, our overall response has been guided by safety, flexibility and compassion as we determine how to keep moving forward. But key to that approach has been that we continue operating. That is what I mean by resilience. Have we faced numerous difficulties? Yes. Have we adjusted to them? Yes.
Our rapid transition to effective online instruction and a productive remote work force reflects our commitment to doing our best under the circumstances. It's been demanding – physically, mentally and financially. But the record enrollment we have enjoyed this fall is an inspiring indication of the success of our efforts to respond. And if the ongoing COVID-19 calamity weren't enough to deal with, understandable concerns about racial equality and social injustice have also demanded our serious attention.
You can read about the University's remarkable response to these ordeals in this "Coping with COVID-19" issue of the magazine, as well as our University looking ahead to its centennial in 2027 and developing a strategic plan. Even though we have our hands full right now with the pandemic, we haven't let that stop us from focusing on the future of the institution – another clear indication of our resilience. The "Dare to Dream" program is a yearlong planning process to set new goals and find new ways to serve our mission. COVID-19 has complicated matters for us, but let me echo what one of the program's co-chairs said: "Don't tell me why you can't; tell me how you can."
As we move forward and determine what the New Normal should be, we have an opportunity to learn from this experience.
RENU KHATOR
PRESIDENT, UNIVERSITY OF HOUSTON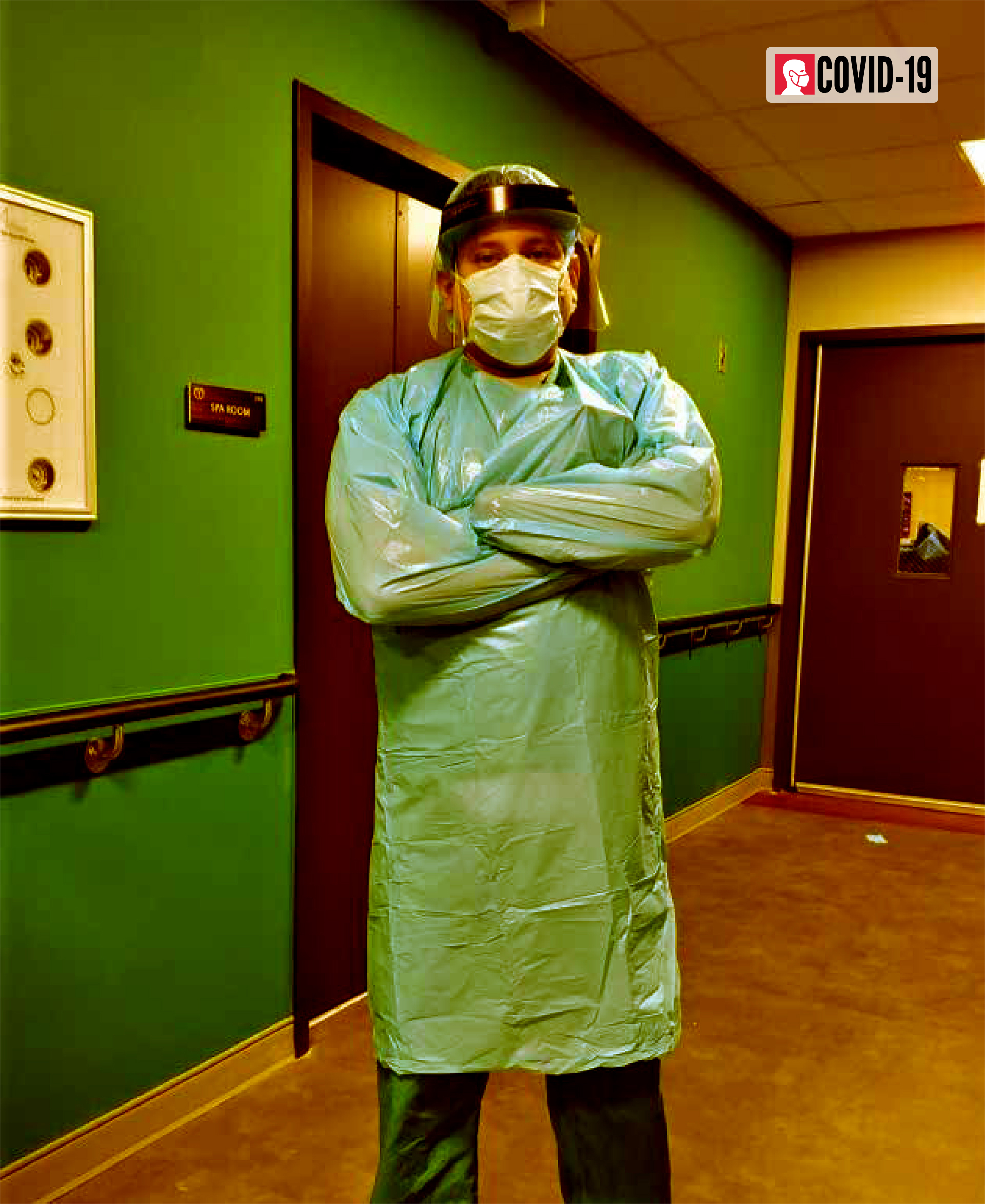 Registered Nurse Raul Silva is fitted with personal protection equipment (PPE) to care for recovering COVID-19 patients at Mamonides Medical Center in Brooklyn. During New York's COVID-19 surge, the College of Nursing student paused his professional and academic life to join the frontline fight against the pandemic.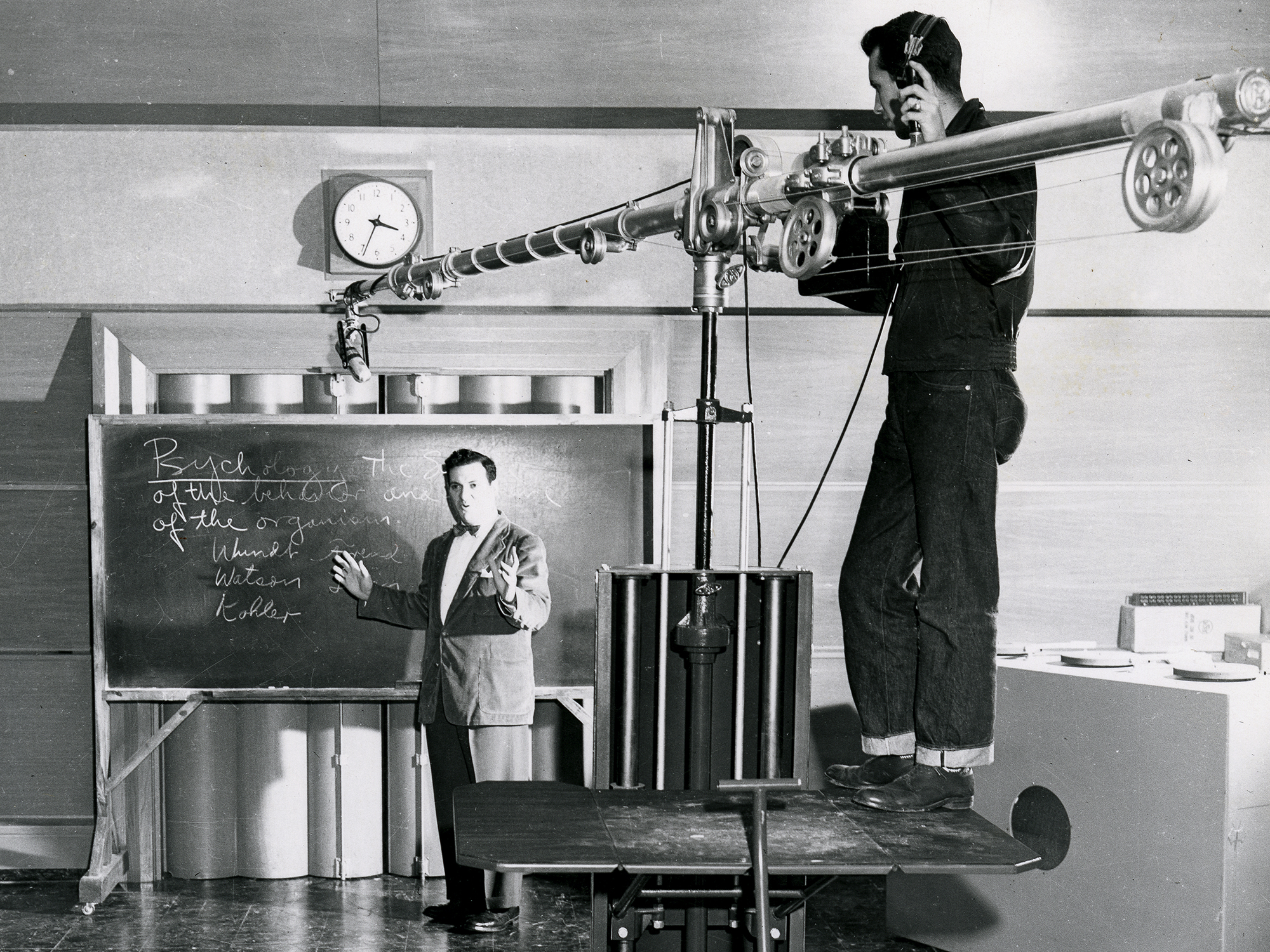 Last Look
Everything old is new again? Long before the current pandemic sent professors Zooming into the digital ether with electronic instruction, there was something called Educational Television. And UH was a trailblazer for that early version of remote learning. In fact, KUHT is credited as the first educational television station in the country. Throughout the 1950s and 1960s, the station broadcast more than 100,000 semester hours of telecourses, including this social psychology course taught by Professor Richard Evans, a noted scholar and frequent guest on Johnny Carson's Tonight Show, another use they found for TV.