System Center Configuration Manager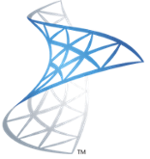 System Center Configuration Manager (SCCM) is a desktop management tool offered by Microsoft. SCCM enhances the power of Active Directory. With this power, technology managers can remotely perform the following:
Software and Application Deployment - Automate or allow user to pull
Patching – Microsoft updates, third-party software, and in-house
Operating System Deployment – Windows OS installation/imaging
Remote control - On and off campus
Inventory – Hardware, software, and metering
Reporting – Pre-built or customized
Who can use it and how much does it cost?
SCCM licenses are covered under our Microsoft Campus Agreement. University Information Technology (UIT) provides and manages the servers. Any technology manager whose computers are in the CougarNet domain can use SCCM. Any interested technology manager must complete the SCCM checklist, comply with all SCCM policies such as local configuration settings to ensure proper operation and attend a UIT SCCM training session.
Which computers can be managed with SCCM?
If your Windows computers are bound to the CougarNet domain, they can be managed with SCCM.
Who supports it?
UIT manages the SCCM servers and provides standard SCCM applications. Testing and deploying these applications, along with creating, managing and testing any department-specific applications, will be the responsibility of the technology manager. All necessary information is provided during SCCM training.
How does it work?
Most SCCM processes go unnoticed. SCCM advertisements and policies are transmitted to computers that allow tasks to proceed without interruption or delay.
For questions or assistance about this service, please contact the SCCM Team:
Email: SCCMsupport@uh.edu