How to Review and Pay Debt
1. Log on to PASS
2. Select My Campus Account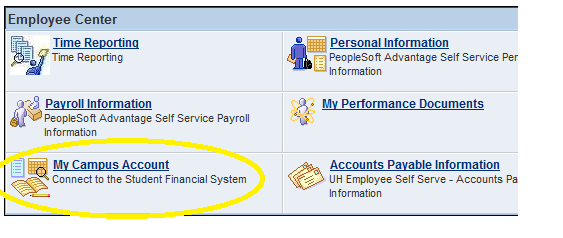 3. Select Access My Account

4. Select Charges Due.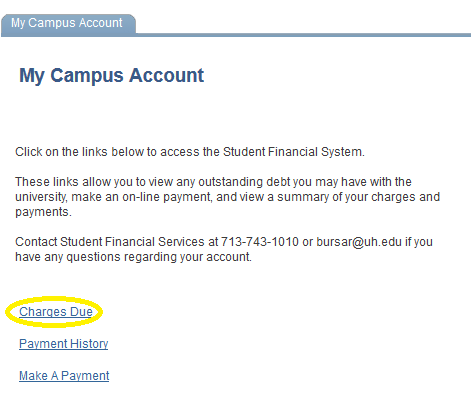 5. Review your charges. If there are none, you may log out.

5. If you owe money to the University, select Make a Payment and follow the instructions on screen.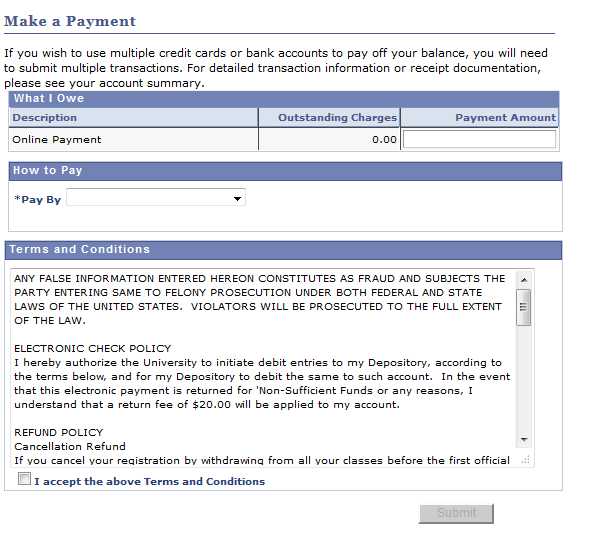 IMPORTANT: If you have questions about your charges or need to set up a payment schedule, please contact Student Financial Services. Human Resources does not manage employee debt and cannot assist with this process.