Undergraduate Scholars and Major Awards Students Recognized
By Daniel Wallace
Sept. 29, 2018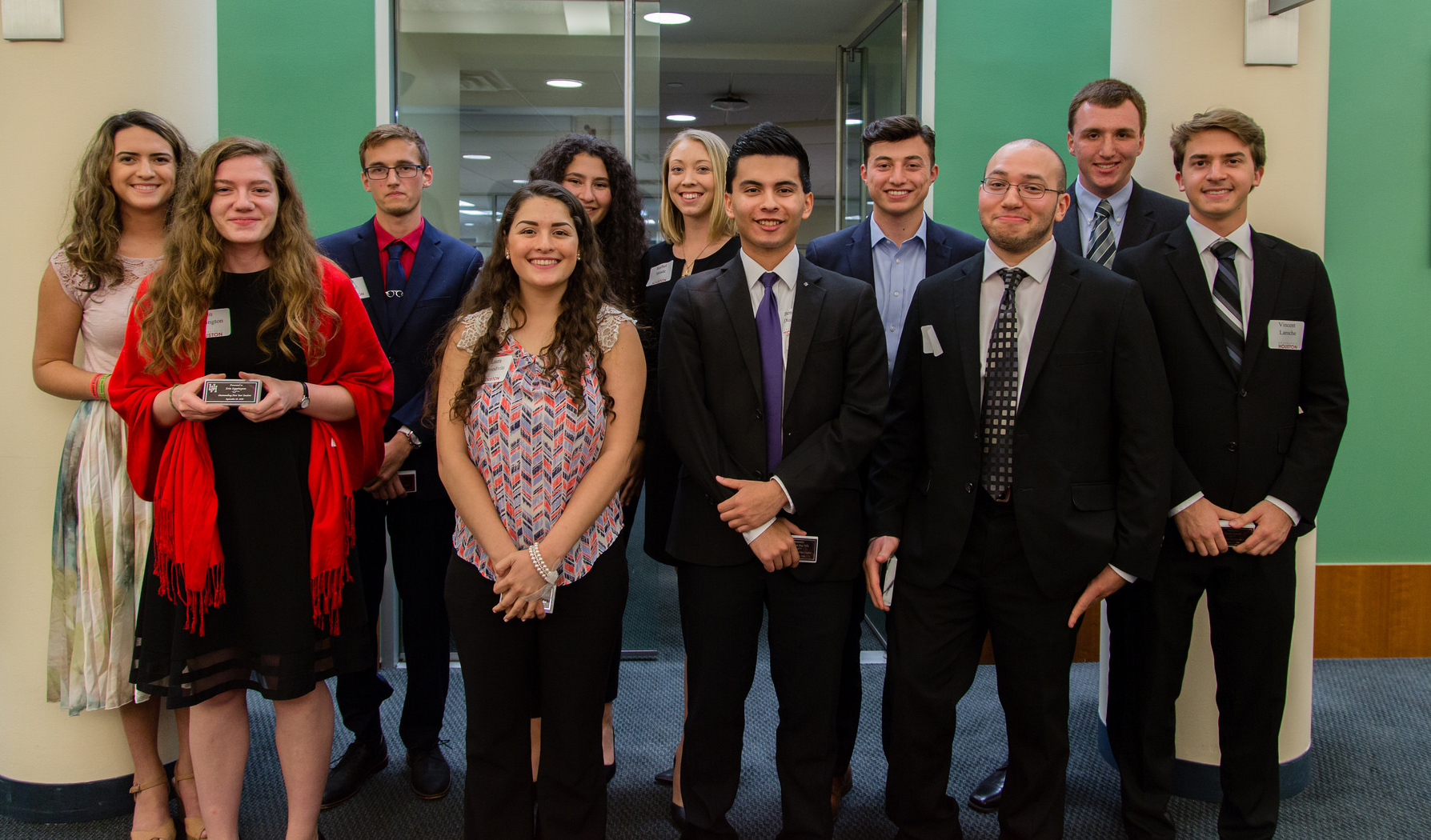 The Honors College held its 2018 Undergraduate Scholars and Major Awards recognition dinner on September 13 in the Elizabeth D. Rockwell Pavilion of M.D. Anderson Library. Provost Paula Myrick Short offered the opening remarks, and William Monroe, dean of the Honors College, concluded the ceremony by recognizing the achievements of Outstanding First Year Students. Ben Rayder, director of National Fellowships and Major Awards in the Office of Undergraduate Research, spoke in acknowledgement of major awards applicants and Houston scholars, and two students—Saman Essa and Alejandro Ramirez—spoke about the application process. 
Supported by the Office of the Provost, the Houston Scholars Program provides professional and intellectual guidance to students who demonstrate excellence in academics, leadership, and service. This goal is achieved by means of faculty mentorship, discussion seminars, scholarship information sessions, and proposal development. In the 2017-2018 academic year, there were ten Houston Scholars projects that received funding for research, travel, or service proposals. Students interested in joining Houston Scholars, or those interesting in applying for a nationally competitive scholarship opportunity, should contact Ben Rayder, director of National Fellowships and Major Awards, in the Office of Undergraduate Research (OUR). 
Housed in the Honors College, the OUR provides advisement and resources, both in-person and online, and coordinates faculty-mentored research opportunities for students of all majors and academic years. Programs offered heighten student engagement; hone research, communication, critical analysis, and problem-solving skills; and promote self-reflection. Prospective and current applicants can take advantage of information sessions, workshops, and advising feedback provided by OUR. For more information about opportunities, students should email the Office of Undergraduate Research at undergrad-research@uh.edu 
Click here to see photos from the dinner.
Click here to view the program and all award recipients.