Record Number of UH Students Named CLS Awardees
By Daniel Wallace
June 4, 2020 
A record number of University of Houston students were recognized as Critical Language Scholarship (CLS) honorees during the 2019-2020 academic year. Five outstanding candidates were named awardees, which is the most in school history. Ben Rayder, director of the Office of Undergraduate Research and Major Awards, notes that this accomplishment places UH among elite company nationally. "UH ranks among the top group of schools with CLS finalists, including Georgetown, the University of Chicago, the University of California, Berkley, and our peers in Austin. This year's record total is a testament to the quality of our students, as well as faculty from across the University of Houston who support our candidates. It is a real team effort."
Although the 2020 Critical Language Scholarship program was suspended, it remains an honor for UH students to be named awardees. "CLS was the first major award I applied for after transferring to UH", writes Nimra Zubair who is UH's first awardee for Punjabi. "The application process helped me develop writing skills while learning about the world around me. Becoming a CLS honoree has been an educational journey for me, both academically and personally."
The CLS program is an intensive, overseas language and cultural immersion program for American students enrolled at U.S. colleges and universities. Sponsored by the U.S. Department of State, CLS is part of a wider, government initiative to increase the number of Americans studying foreign languages that are critical to national security and economic prosperity. The scholarship offers instruction in 15 critical languages during its fully-funded summer programs.
The following UH students are honorees for the 2020 Critical Language Scholarship.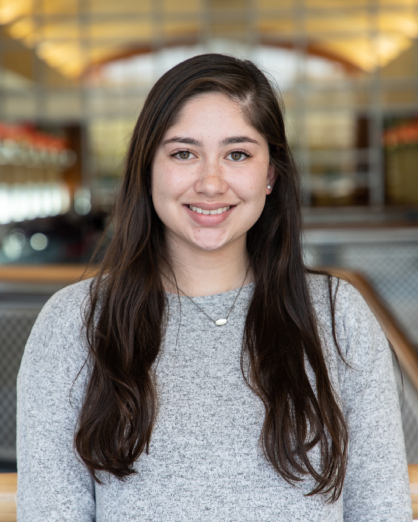 Stephanie Fose (Azerbaijani) is a chemical engineering major in the Cullen College of Engineering who will be graduating this spring. Fose is actively involved in the Society of Women Engineers and the American Institute of Chemical Engineers, connecting her with a network of professionals who impact global energy-related issues. She hopes to enter the energy industry after graduation to help meet the increasing global demand for energy and maintain strong relations with strategic international partners, like Azerbaijan.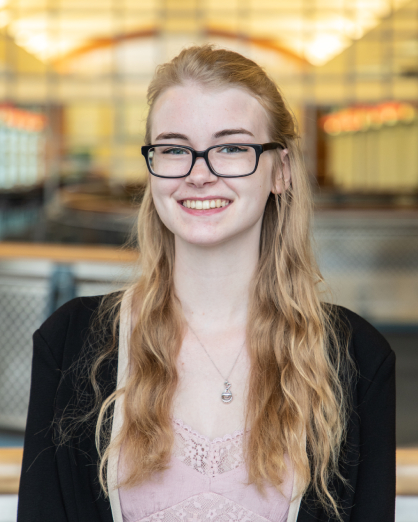 Jessica Haney (Japanese) is and a member of the Honors College and is a junior in the College of Liberal Arts & Social Sciences, majoring in applied linguistics and minoring in history. She has taken Japanese classes at UH through the intermediate level and is a member of the Japanese Conversation Club on campus. Haney has always been fascinated by studying other languages, cultures, and people groups and hopes that, by learning other languages, she can promote cross-cultural understanding and multilingualism in Houston.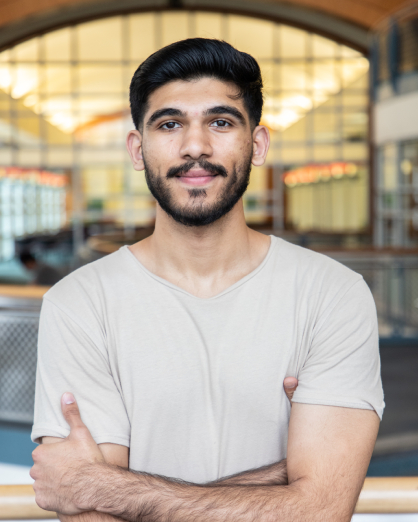 Hamad Khan (Arabic) is a management and leadership major in the Bauer College of Business with double minors in public relations and Arab studies. Fascinated by Middle Eastern culture and history, Khan began studying Arabic at the University of Houston. Hamad also joined the Arabic Club, an organization in which members expand their knowledge of the Middle East and North Africa (MENA) region's language, culture, and history. During the summer of 2019, Khan studied abroad in Amman, Jordan with the assistance of the Benjamin A. Gilman International Scholarship. He later studied abroad in Tunisia to enhance his knowledge of Ancient civilizations and Arab uprisings in the North African region. Currently, Khan is a global guide with Learning Abroad at UH and helps mentor and advise students about the various opportunities studying abroad can provide.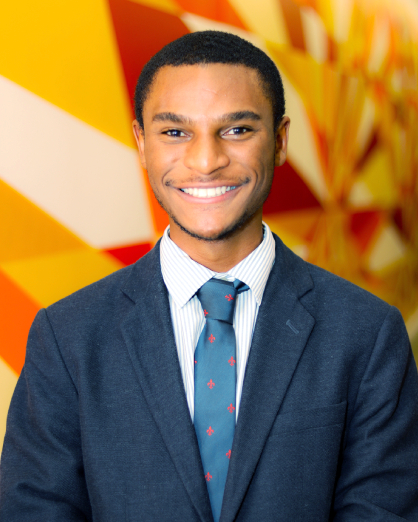 Kaden Lewis (Arabic) is a sophomore studying political science in the College of Liberal Arts and Social Sciences and a member of the Honors College. As a former undergraduate at-large Senator for the University's Student Government Association, and as a current executive board member of the Black Pre-Law Student Association, Lewis has been very active during his time on campus. Following graduation, he plans to attend graduate school and obtain his juris prudence. He applied for the CLS Arabic program to enhance his language skills for a future career in the field of international relations, and human rights work.
Nimra Zubair (Punjabi) is a political science major in the College of Liberal Arts and Social Sciences, who is minoring in Phronêsis in the Honors College and business administration in the Bauer College of Business with a certificate of entrepreneurship. As an immigrant student, she began her undergraduate career at Houston Community College where she studied accounting and finance. Upon transferring to the Honors College at UH in 2018, Zubair realized her interest in government agencies and began to pursue a new career path. She has interned in various industries and speaks four languages. Zubair hopes to pursue a dual juris doctorate/master of public administration degree after completing her bachelor's, so that she may work with marginalized populations in helping them integrate into contemporary societies.


Critical Language Scholarship applications will open again in September 2020. Students who are interested in applying should contact Ben Rayder at btrayder@central.uh.edu in the Office of Undergraduate Research and Major Awards.