New Staff Members Aim to Help Advance Hilton College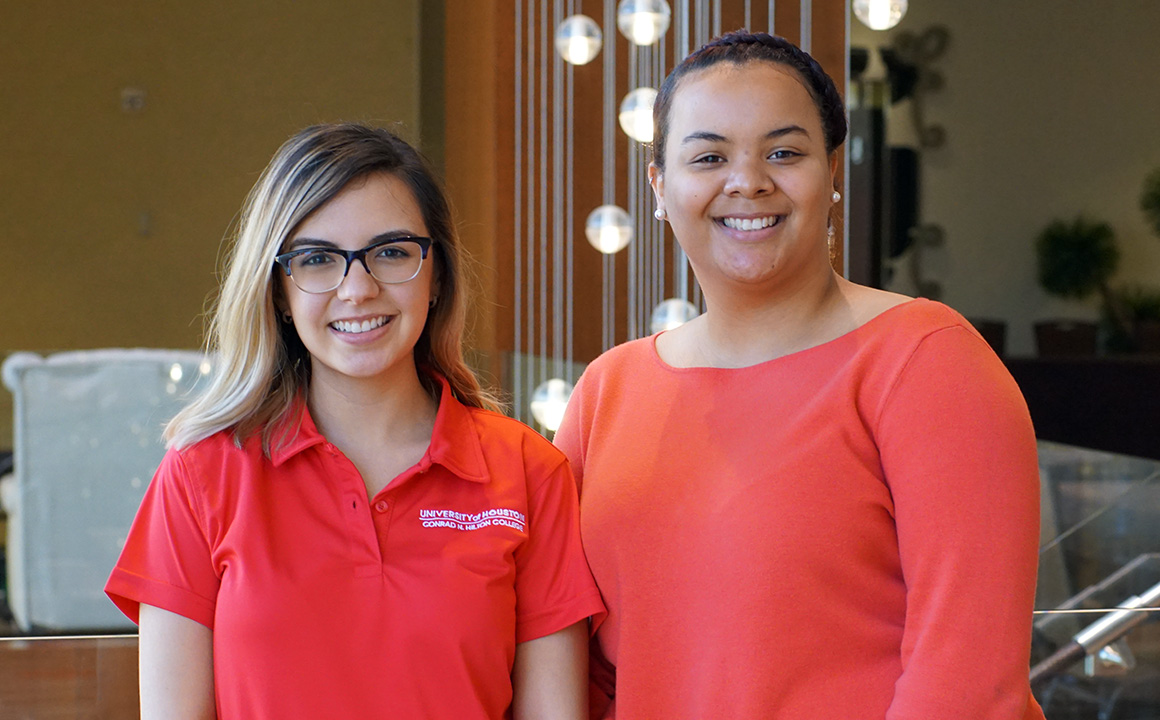 Introducing the newest members of the Hilton College team – Administrative Assistant for Development Mariana Melero and Career Counselor and Internship Coordinator Ashley Mills! 
Mariana Melero
Administrative Assistant for Development
Mariana Melero joined the College this past November as the executive assistant to Dr. Mary Dawson, associate dean for academic affairs. She is a graduate of Iowa State University, with a Bachelor of Science in Event Management. Prior to her time at the College, Melero worked in the hospitality and retail industries.
After mastering her administrative duties in just a few months, Melero jumped at the opportunity to expand her role as the College's administrative assistant for development. She is now focused on fostering relationships among alumni, current students and faculty and staff while working alongside Miguel Cabrera, director of development and alumni engagement, and Joel Jaffe, assistant dean for business development.
"What I like most about working at Hilton College is seeing the direct impact faculty and staff have on our students," she said. "I also feel like I joined the College at the perfect time. With the upcoming renovations to the Hilton University of Houston, I look forward to seeing all the exciting changes at the College and hotel in the next few years."
Ashley Mills
Career Counselor & Internship Coordinator
Ashley Mills, who began her tenure in January, holds a Master of Business Administration and a Bachelor of Business Administration and Management from Prairie View A&M University. She has more than five years of experience working in the career services departments at Lone Star College and at her alma mater.
"As a career counselor, I love helping students achieve their goals," Mills said. "It is so rewarding to know that I'm able to play a part in providing them the necessary tools and guidance to help them land their dream jobs." 
After her first few days at the College, Mills hit the ground running to assist Career Development Director Gloria Ratliff in planning Spring Career Fair, which took place on Feb. 20.    
"I was very excited to see our biggest event of the semester come together," Mills said. "Now that Career Fair is over, I look forward to learning even more about how to help advance the department, and to using my skills and knowledge to service our students to the best of my ability."
(Story & Photo: Pearl Cajoles)
Posted on Feb. 20, 2020