Hilton University of Houston Introduces Sustainable Travel Initiative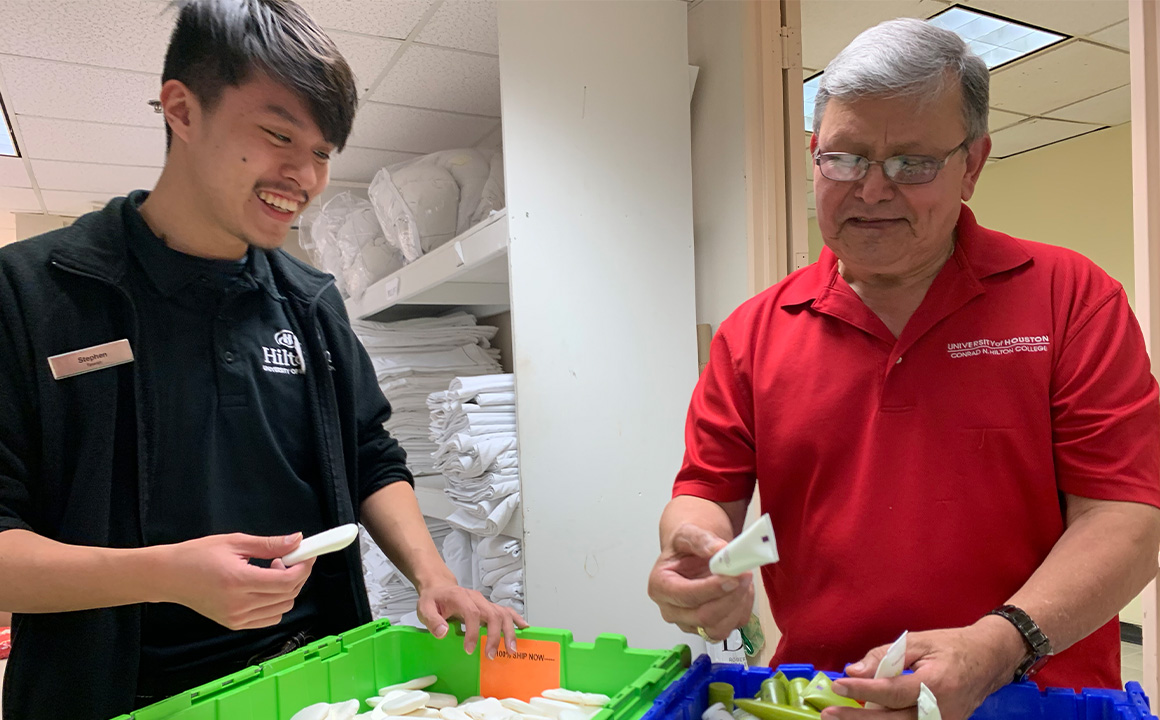 As a training ground for the future leaders of the hospitality industry, Hilton University of Houston exemplifies social responsibility with its commitment to sustainable travel and tourism. Through a new partnership with Clean the World – a recycler of hotel soap and bath amenities – students who work at the hotel now have an even bigger hand in making a positive environmental impact. 
"As part of Hilton's Travel with Purpose initiative, we are aiming to send zero soap waste to landfills by 2030," said Director of Rooms Cathy Cheatham, who also teaches at the College and is the faculty advisor for the UH Chapter of the Hotel & Lodging Association of Greater Houston.
Instead of discarding used soap bars and plastic shampoo bottles, students who work in housekeeping are now placing these bath amenities in recycling bins, which are then sent to Clean the World. After processing, the organization turns this trash that would have gone to a landfill into hygiene kits that are donated to areas in need.
About 70 percent of the hotel's team members attend school at Hilton College, and many work under the supervision of Cheatham and public area attendant Sabas DeLeon, pictured with student Stephen Huang.
"Sustainability will play a major role in the success of tomorrow's hotels," said Cheatham. "One of the best ways to foster change is to start with our students, who will be in excellent positions to make great strides in the industry after everything they have learned during their time here."
Click here to learn more about the recycling process, and about Hilton's commitment to redefine sustainable travel with its Travel with Purpose initiative.
(Story & Photo: Pearl Cajoles)
Posted on Feb. 20, 2020