Alumni Spotlight: From Hotels to the Oil Field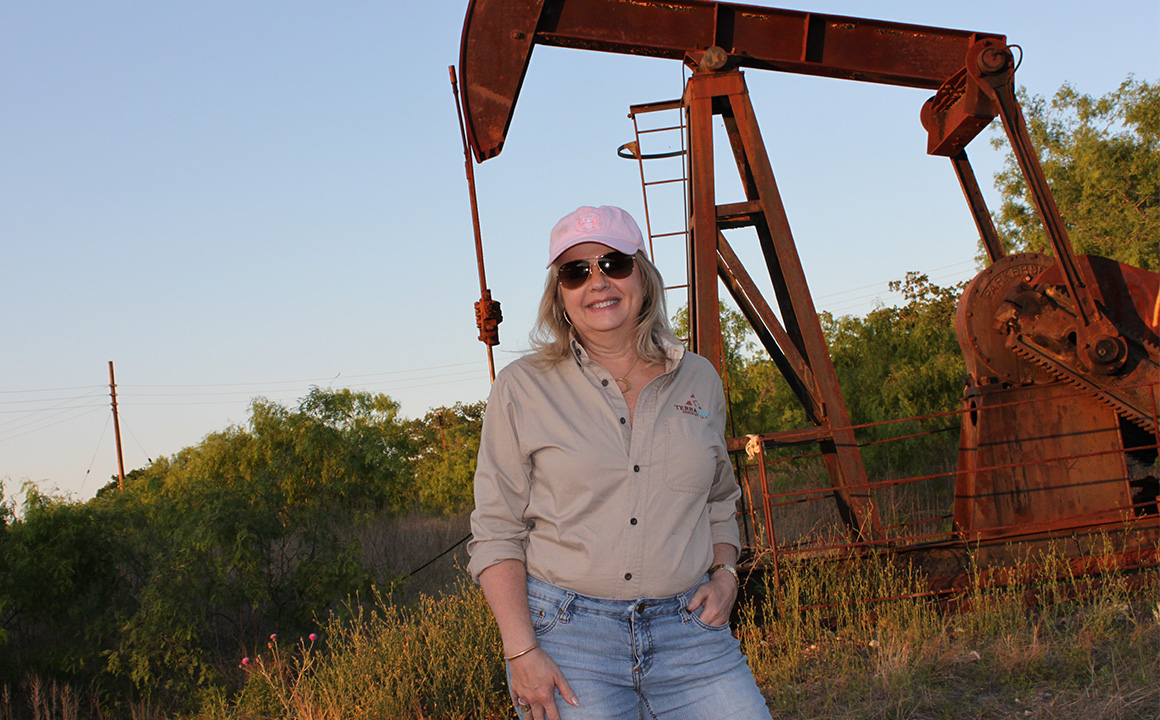 As a Hilton College graduate, Marsha Hendler ('73) never anticipated working outside of hospitality. She began her career in the hotel industry, but Hendler's eye for opportunity led her to open her own marketing firm. Then, opportunity knocked once again after she met a longtime oilman who recognized her aptitude and business prowess for his line of work.
So, with no experience as an oil operator – but with a new mentor and pure moxie – Hendler decided to embark on a third career, founding TerraFina Energy, which was incorporated in 2011. Despite economic downturns, TerraFina has grown to become one of the largest woman-owned oil companies in the United States. Praised for breaking the proverbial glass ceiling in an industry dominated by men, Hendler's story was featured in the January issue of Forbes Magazine.
"I never imagined my degree would take me to the oil patch," Hendler said. "It just happened, and when it did, I realized just how much my experiences in hospitality had prepared me for other opportunities."
Indeed, Hendler's degree in hotel and restaurant management has paved the way to help her become a better businesswoman. Working in hotels taught her how to work with people from all ethnicities and socioeconomic backgrounds, while working in marketing taught her about profitability, how to increase revenue and how to manage costs without damaging the guest experience.
To give back to the College, Hendler is a regular visitor at the College and at our alumni events, where she takes the opportunity to meet students as much as her time affords. In November 2016, Hendler graced the podium in Alumni Hall as the featured speaker for the Eric's Club Distinguished Alumni Lecture Series, where she spoke about her career path and advised students to never underestimate the value of a hospitality degree.
"As I moved into the 'third act' of my life, I have realized coming back to the College has filled a hole I didn't know was there. It's always a pleasure meeting students and learning about their concerns as they move into their careers," she said. "The College was so young when I graduated, and the support system was not fully developed like it is today. I hope students today know that any of our Eric's Club members would gladly assist them with career advice and support."
Kudos to Marsha Hendler on an amazing career path. And we're proud it all began here!
(Story: Pearl Cajoles | Photo: Courtesy of Marsha Hendler)
Posted on Feb. 20, 2020