Business Office Receives Group Excellence Award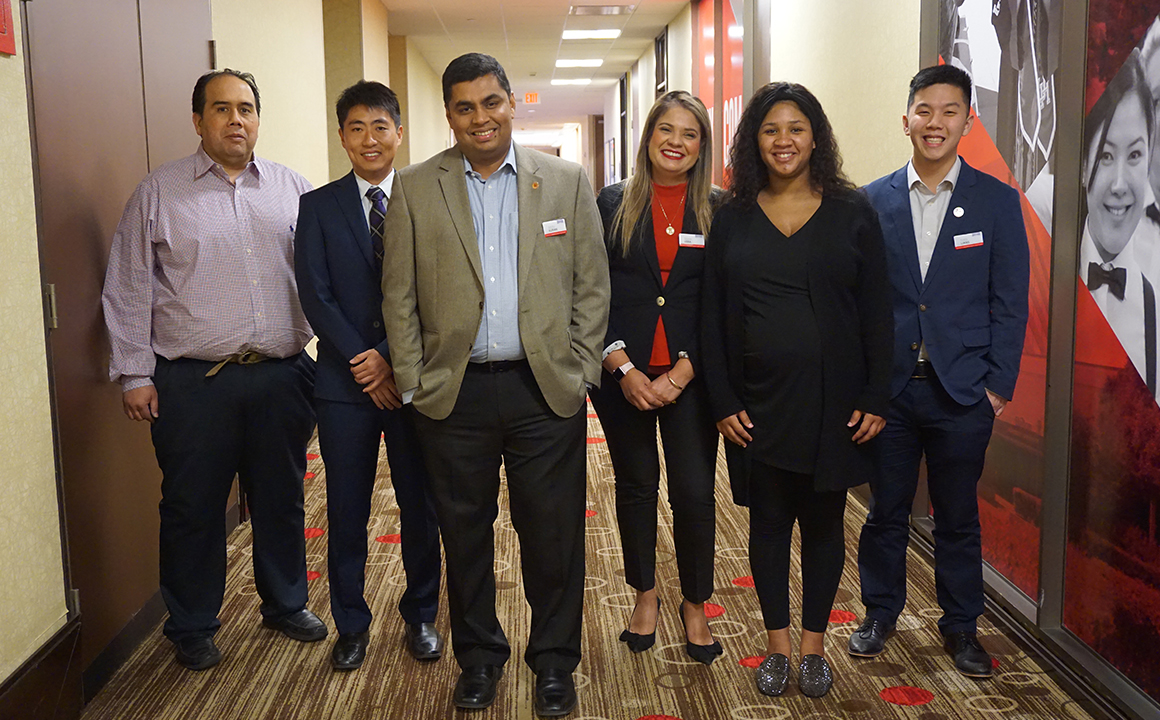 Under the leadership of Deepu Kurian, executive director for business operations, the Hilton College business office was honored with the coveted 2019 Rebecca Szwarc Group Award during the University of Houston Staff Excellence Awards Reception, held Aug. 28 at the Hilton University of Houston. Kurian (center), is pictured with his team (from left), Alfredo Fernandez, Eric Chen, Silvia Vera, Dominique Cotwright and Theodore Liang.
"Thanks to the hard work and dedication of our business office, our College finished the 2019 fiscal year without acquiring any debt. We are in the strongest financial position in the College's 50-year history," said Dean Dennis Reynolds. "Our business office is truly a model of success for the University of Houston."
During Kurian's tenure, the College has maintained an excellent financial standing after several major projects over the past three years, including a major roof replacement, a soft goods renovation for our  Hilton hotel, and a complete overhaul of our student instructional kitchen. In anticipation of the hotel's $30.4 million expansion and renovation, his team has also been instrumental in helping hotel management increase productivity and cost savings.
By working with Gautam Taneja, director of information technology, the business office has also led the College and hotel to adopt automated workflow systems, saving thousands of dollars in labor hours and eliminating paperwork for internal processes such as purchasing or student employee hiring requests.
"Rebecca Szwarc believed that teamwork is what drives change and success at the University, and it's an honor to be a steward of her legacy," Kurian said. "It has always been a priority for my team to operate in unison when it comes to delivering the best customer service to everyone who walks through our doors."
Indeed, delivering the best customer service is exactly what this team does!
(Story & Photo: Pearl Cajoles)
Posted on Sept. 26, 2019