Alumna Returns to College as Faculty Member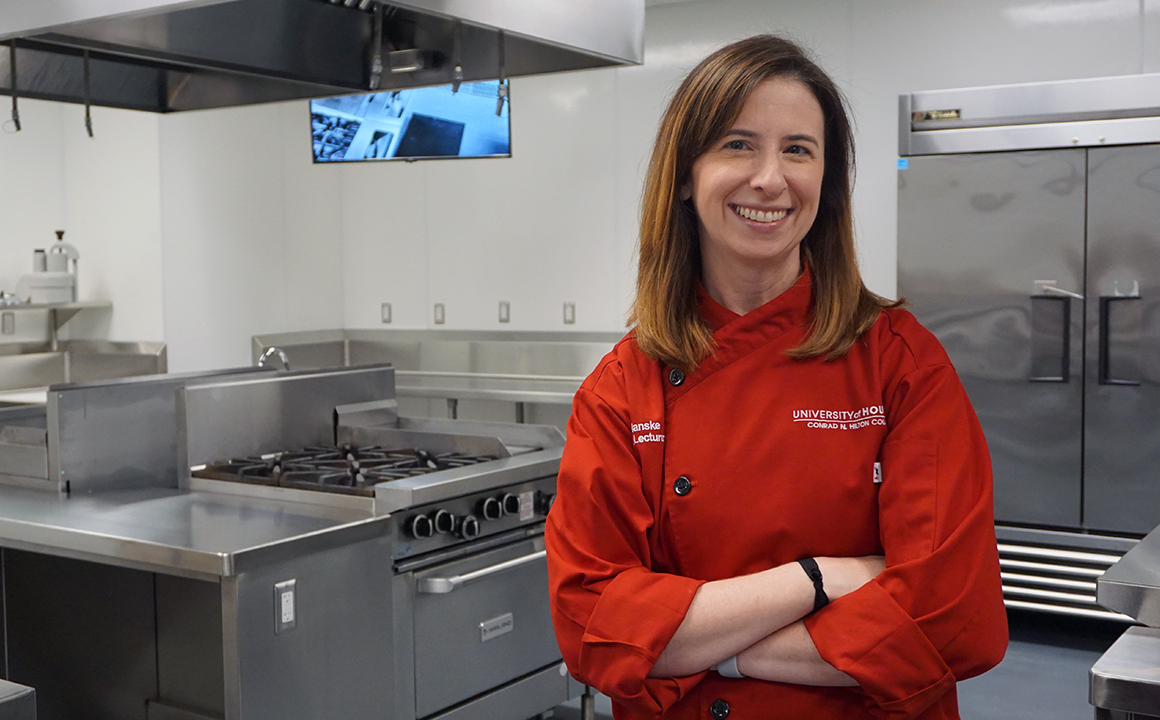 Melissa Manske (MHM '05) is back at Hilton College, this time as a lecturer for our courses in Food Service Production and Operations.
Backed by more than 18 years of culinary experience, Manske has done it all – from food management, food procurement and cost controls to banquet production and employee management and retention. Her expertise also spans inventory control, purchasing, menu writing, bakeshop development and management.
She has also spent nine years in education, most recently as the culinary arts instructor at the Guthrie Center for Excellence in Spring Branch ISD. Before teaching high school students, Manske served as an adjunct instructor and assistant department director for the culinary arts at the Art Institute of Houston.
As she prepares for her first semester at the College, she is most looking forward to teaching food production techniques – and sharing her love for food and cooking – with her students in our new Sysco Student Kitchen.
"The commercial kitchen can be one of the more challenging areas of hospitality, but it can also be one of the most creative and rewarding," she said. "Feeding others and knowing that you can make a positive impact on a person's day is the best feeling, and I want to share my passion with my students."
Indeed, Manske is already on her way to warming the hearts – and tummies – of her students. Her first class assignment? Baking chocolate chip cookies from scratch!
"It's a fun, welcoming activity," she said. "And everyone loves chocolate chip cookies."
Manske also attended her first Hilton College Welcome Picnic on Aug. 18. The spirit of community, she said, was palpable.
"The faculty and staff, alumni and student leaders went above and beyond to make our new students feel at home in their new College," she said. "It was a great feeling to be a part of their welcome, and I'm happy to be back with my Hilton College family."
(Photo & Story: Pearl Cajoles)
Posted on Aug. 22, 2019