Regents Approve $30.4 Million Bond for Hotel Expansion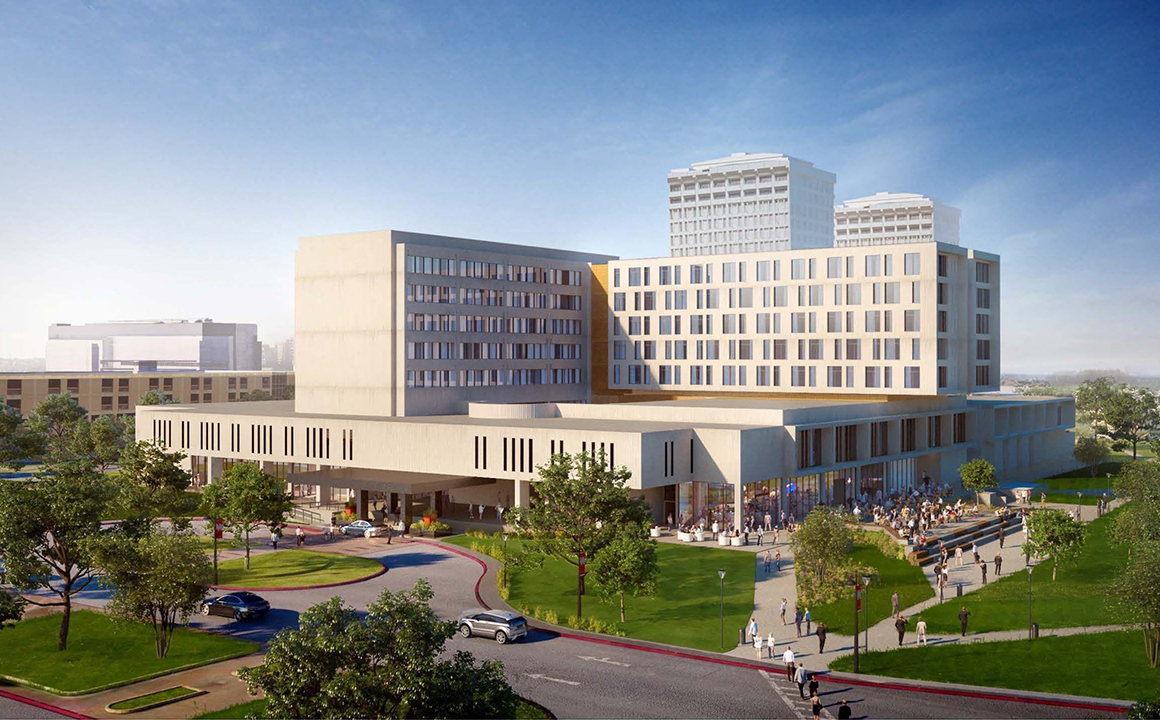 Hilton College is the only hospitality program in the world with a full-service, internationally branded hotel… and it's about to get bigger and better! On Feb. 28, the University of Houston System Board of Regents approved a $30.4 million revenue bond to fund the expansion and renovation of the Hilton University of Houston. Approximately 70 percent of Hilton College students work at the hotel, and this project will dramatically enhance their learning experience.
"This expansion is our future. The constraint of 86 rooms has made us an anomaly in the marketplace, but we are, in fact, a full-service Hilton franchisee," said Dean Dennis Reynolds. "Our new 151-room hotel will provide for a more realistic learning experience for our students because we will be operating in a manner more typical of a full-service non-teaching hotel." 
Preliminary plans include the addition of a five-story tower consisting of 71 guest rooms above the South Wing, increasing the hotel's total number of rooms to 151. Six suites on the second floor will be removed to create much needed executive meeting space. The hotel's existing 80 guest rooms in its North Wing will undergo renovations, along with its lobby and public spaces. The adjacent courtyard between the North, South and West Wings will also receive a facelift.
The expansion also allows the hotel to better serve business clients, including those from the University of Houston, with increased meeting and event spaces. The hotel will now have the capacity to accommodate overnight stays for large parties who come for weddings and conferences. Increased revenue from the hotel's larger scope of services will go toward repaying the bond.  
Proud, pleased and truly inspired, Dean Reynolds shared this exciting news with the Hilton College community just hours after it was approved. He is now leading a committee to select the architect and contractor. Once a final decision is made, construction is expected to begin within 18 months, with projected completion of the hotel tower and renovations in late 2022 through early 2023.
This bond approval coincides with the 50th anniversary of Hilton College and the 100th anniversary of Hilton, truly transformative news as we celebrate the history of our College and the legacy of the Hilton brand!
(Story: Pearl Cajoles | Rendering: Courtesy of MAQE)
Posted on March 21, 2019