Staff Spotlight: His Goal is Making People Happy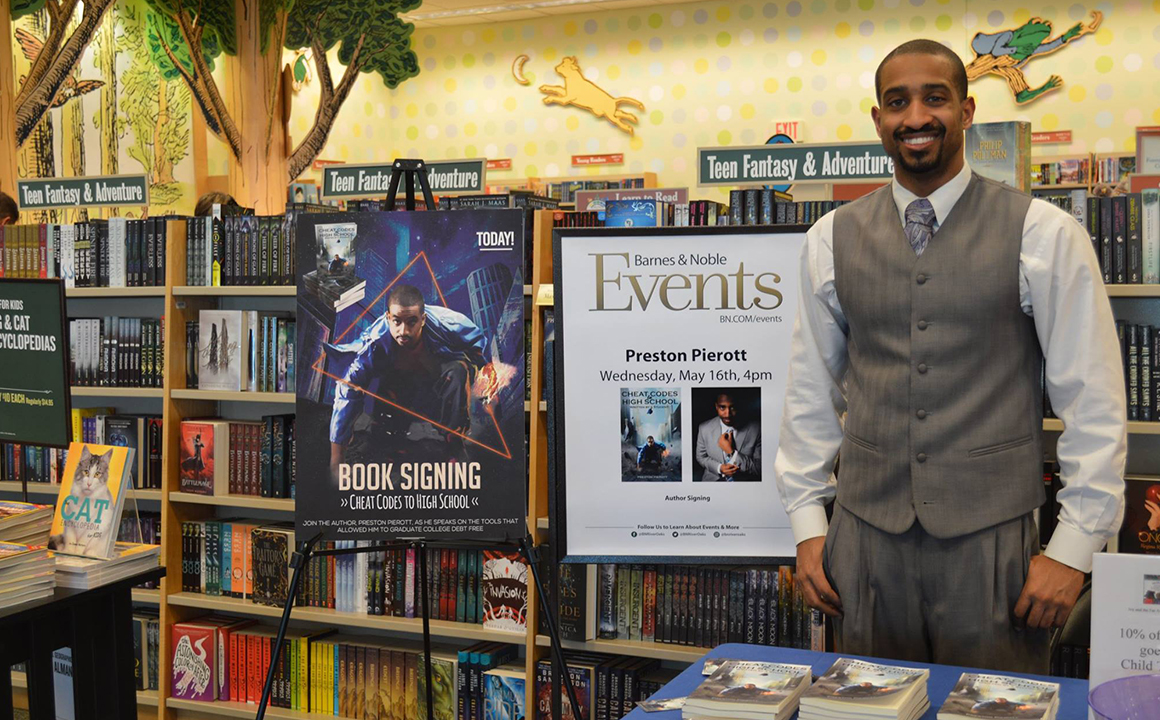 Since joining Hilton College this past May, User Services Specialist Preston Pierott has been a welcome problem solver for faculty, students and staff – one help desk issue at a time. He's also one of the College's resident experts for Blackboard, the course management system used by all faculty and students at the University of Houston.
"I love the look on people's faces when they come to me for help and I'm able to find a solution, even if it's something as simple as fixing their printer," Pierott said. "There's a huge sense of accomplishment knowing that I've helped make someone's day easier."
Outside of his day job, Pierott is a promising author devoted to helping students plan to graduate from college debt free. His book, "Cheat Codes to High School – Written by a Student," maps out a strategy for students to gain an advantage over others academically, socially and during the college application process.
His book talks about the importance of class rankings, grade point averages and standardized test scores, including the SAT and the ACT. Pierott also explains the differences between student loans versus scholarships and grants, while reinforcing his own belief that a goal in high school should be to get into college with the least amount of money out of your own pocket. He recommends spending time searching for as many scholarships and grants as possible before even considering a loan. 
He gives this advice from his own experience. By taking cues from his older brother, who graduated valedictorian from Westbury High School, Pierott mapped out a strategy to make the most of his own circumstances. By his senior year, he was elected class president, homecoming prince and prom king, and named most likely to succeed. And yes, he also graduated as valedictorian!
Pierott's high school accomplishments helped him earn enough scholarships and grants to enroll in the UH College of Technology without taking out any student loans. In May 2017, he earned his bachelor's degree with zero debt. A few months later, he published his book that has earned 5-star ratings on Amazon. 
"There's no reason why students can't be successful if they work hard and stay focused and consistent," Pierott said. "I wrote the book because helping people makes me happy. I wanted to lay out a foundation to help others succeed in high school and avoid the pitfalls. With the proper guidance, anyone can accomplish more than they can even imagine."  
(Story: Pearl Cajoles | Photo: Courtesy of Preston Pierott)
Published on July 20, 2018