Eric's Club Lecturer: 'Never Stop Learning'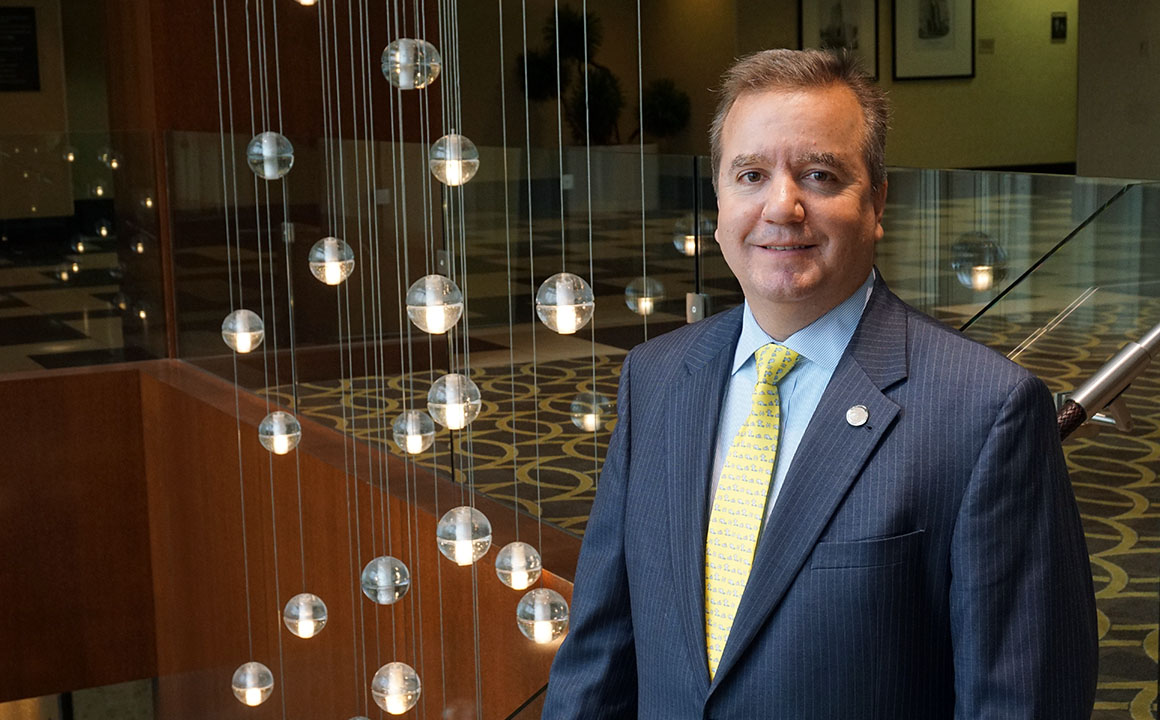 It was standing room only for the 33rd Eric Hilton Distinguished Chair Alumni Lecture Series, held Nov. 9 in Alumni Hall. Eric's Club lecturer C. J. "Joe" Bendy Jr. CCM, CCE ('89) inspired the audience with his hospitality journey – he started his career as a teenager selling corndogs at Memorial City Mall, and now is the general manager and COO of River Oaks Country Club.
As one of five children from a large Italian family, Joe grew up around social events that always involved food. One of his favorite memories is sitting around the big round kitchen table at his mother's house, with the aroma of her gravy and meatballs permeating the room.
"These experiences somehow sparked my love for hospitality," said Joe, who enrolled at Hilton College with aspirations to someday make a mark in the industry.
As a student, Joe was involved with Gourmet Night, where he worked as a wine steward. "It was my first real opportunity to lead my peer group and be a part of a large, complicated and important culinary event," he said.
After graduation, Joe became an intern at Houston Country Club where he soaked in all he could about accounting, and kitchen and banquet operations. Within three months, he was promoted to assistant manager and has stayed in the club industry ever since. In 2002, he joined River Oaks Country Club and continues to stay active in the industry. Among many honors, Joe was named Club Executive of the Year by the Club Managers Association of America in 2014.
After the lecture, Joe and all of the Eric's Club members in attendance proceeded to the Waldorf-Astoria Ballroom where they graciously networked with students during a breakout Q&A session.
Just some of Joe's advice for future graduates? "Never stop educating yourself," he said. "Learn from everyone and always make a positive impression on industry leaders whenever you can. Because it's not about who you know, but who knows you!"
Click here to see photos from the event, and visit our website to learn more about Joe and Eric's Club.
(Story & Photos: Pearl Cajoles)