Online MHM Helps Hilton Executive Gain Competitive Edge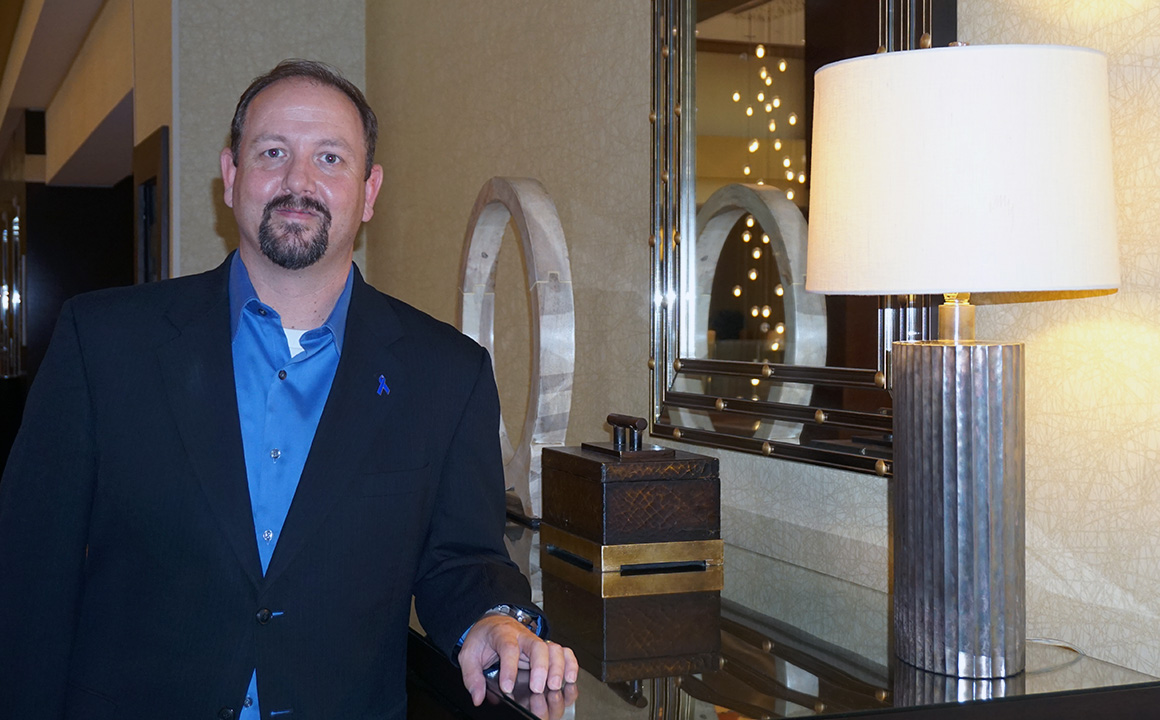 Will Smith, director of brand performance for Hilton, has spent more than 23 years building his career in hotel management and brand development. He has spent the last 11 years in the corporate offices of Hilton and Hyatt on the brand teams. He's responsible for helping 40 full-service Hilton hotels in the Southern region leverage brand resources to drive revenue and operational excellence.
"In other words, I position myself to be a trusted advisor to the brands, ownership companies and hotels," he said.
Even with his impressive resume – proven skills in sales and marketing, opening support, revenue management, e-commerce and social media – Will said there is still so much more room for him to grow. After researching graduate programs, he enrolled in Hilton College's online Executive Master of Hospitality Management program.
This one-year degree program is open to applicants just like Will – professionals with extensive leadership experience who want to get ahead of the competition by refining their academic and leadership skills.
Once accepted into the program, students work closely with our faculty to tailor their coursework to their areas of interest, career goals or their employer's needs. For Will, the flexibility and the chance to work with the most respected minds in the hospitality industry were the biggest draws of this executive master's program.
"I've been thinking about getting my master's for a few years, but could not find a challenging enough program that would allow me time to spend with family and also accommodate my busy travel schedule," he said. "After looking at the top schools in hospitality, I found that this was exactly what I was looking for."
In Hospitality Financial Assets and Planning Management with Dr. Yoon Koh, Will created a pro forma for an actual 140-room hotel.
"I made sure this hotel would be profitable for its developers by using revenue projections including leveraged IRR, cash on cash returns, cash flow, and complete with a gap analysis for the next five years," Will said. "As a result, I have an even better understanding of how to drive future development at Hilton, and help developers pick the right hotel brands, coupled with the right locations."
Because the College's Executive MHM is designed to help integrate students' real-time work projects into the curriculum, companies can use this program to leverage their professional development or continuing education programs. 
"The knowledge I'm gaining through this executive master's program can definitely help my company from a standpoint of hotel development and long-term strategic decision making," said Will, who is graduating from the program in December. "I recommend the executive MHM to anyone who wants to keep their hospitality knowledge current, and for those looking to advance their careers in the ever-changing hospitality industry."
Applications are now open for enrollment in January 2018. Learn more about our Executive Master of Hospitality Management on our website or get in touch with Jennifer Glickman, who can walk you through the steps and tell you more.
(Story & Photo by Pearl Cajoles)