SURF Fellow Showcases Food Safety Research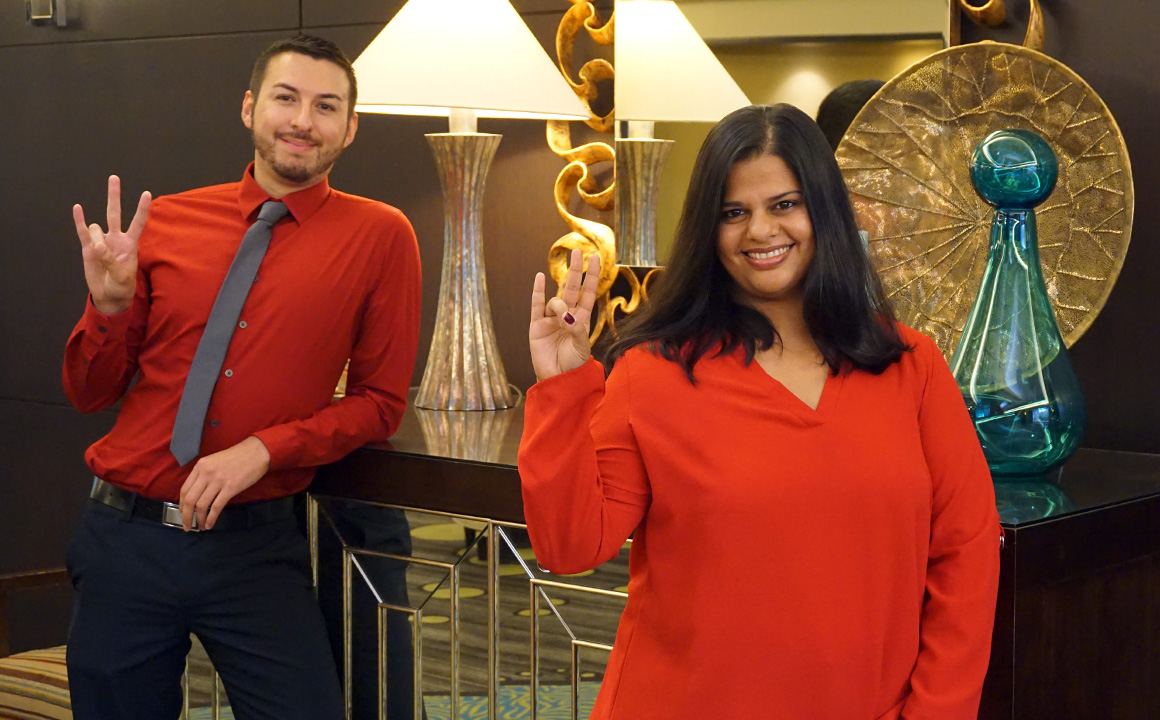 Hats off to junior Alberto Beiza, whose participation in the Summer Undergraduate Research Fellowship (SURF) is making a difference in how Houston restaurant employees view food safety.
Held for 10 weeks each summer, SURF provides an opportunity for sophomores, juniors and seniors to participate in a 10-week research experience under the direction of faculty. The program is supported by the Office of the Provost, the Division of Research and the Honors College.
Alberto worked with restaurant managers to implement hands-on food safety interventions in the facilities and investigated the efficacy of these interventions under the direction of Assistant Professor Sujata Sirsat (right), and doctoral candidate Chandler Yu. To gather data, Alberto and Chandler visited restaurants around the city to assess current food safety practices.
They would then work with managers to educate their employees about the correct methods of handling food and preventing contamination.
"It was impressive to see the difference in employees' behavior and attitudes after we put food safety on the radar," Alberto said.
Alberto hasn't made up his mind about his career plans after graduation, but a future in research might be a possibility.
"After Dr. Sirsat introduced me to research, I started to really enjoy it," he said. "She has been an awesome mentor."
Dr. Sirsat encourages all students to consider giving research a try, and to look into participating in SURF.
"The program shows our undergraduates what research is all about," said Dr. Sirsat. "They will learn research fundamentals, including ethics, and they will then understand what kinds of questions to ask. When students go beyond the classroom, they can really grow as individuals."
Alberto will present his findings during Undergraduate Research Day from 4-6 p.m. on Oct. 12 at the M.D. Anderson Library. Make plans to stop by, learn more about Alberto's research and congratulate him for his accomplishments! 
 (Photo: Pearl Cajoles)