Meet the New Faces of Recruiting & Enrollment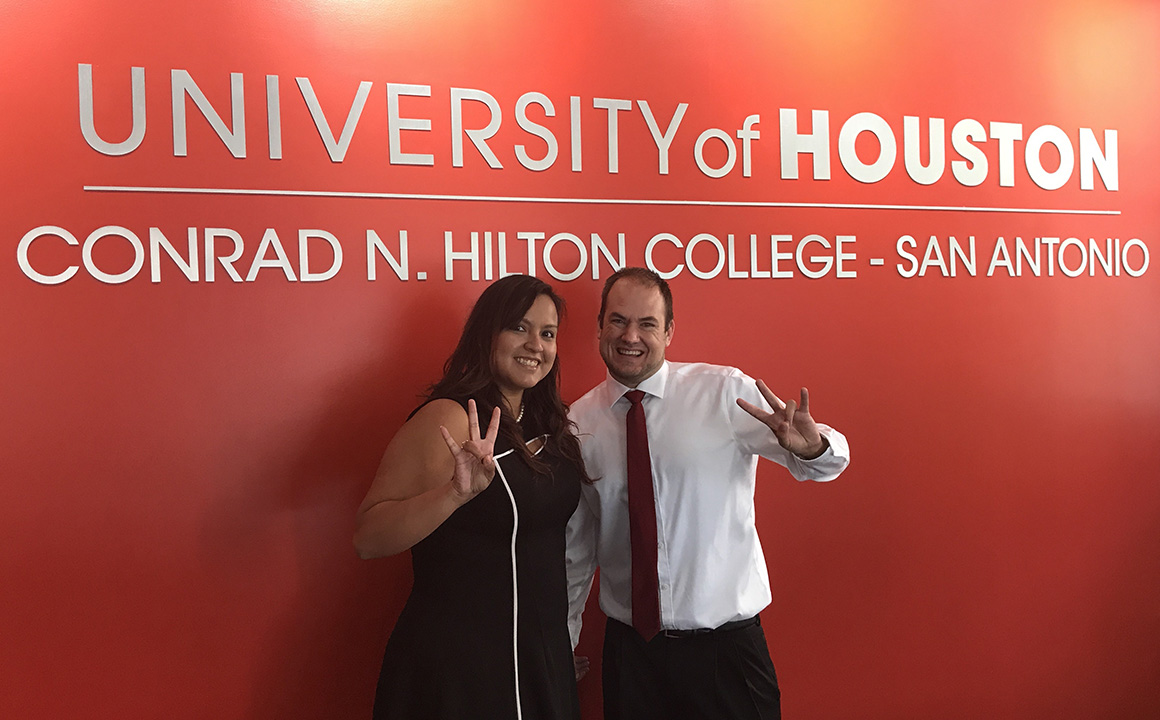 Hilton College welcomed its newest staff members this summer – Director of Recruiting & Enrollment Nick Howell and Recruitment Manager for San Antonio Khrystyane Lopez!
Nick joined the College on July 24, and he's no stranger to our hospitality program. Before his new role here, Nick served as assistant director of admissions for the University of Houston, and has already worked with our staff to bring students from the Austin area to campus.
"I've always admired Hilton College," Nick said, whose office is in the College's new Center for Student Success. "I'm excited to be in a position where I can help bring our recruiting efforts to a new level."
Khrystyane began working at Hilton College-San Antonio on Aug. 7. Before her move to the Alamo City, she also was with the University, working as regional admissions counselor for the Rio Grande Valley. In fact, Nick was her former boss and recommended her for this position. 
Aside from her recruitment duties, Khrystyane will lead the Conrad N. Hilton College-San Antonio Ambassadors.
"I've always had a passion for helping students get on the path to earning a college education," she said. "It's also exciting to work with a student organization that helps welcome new Coogs to campus. When students are connected to what they need, they are likely to find more success."
Whether it's by recruiting highly qualified students, assisting them with their college and financial aid applications, hosting special events, or working closely with high school counselors, Nick and Khrystyane are, no doubt, a big part of the College's continued growth and focus on student success.
(Photo: Courtesy of Nick Howell)