Going Behind the Scenes with the Orlando Resort Experience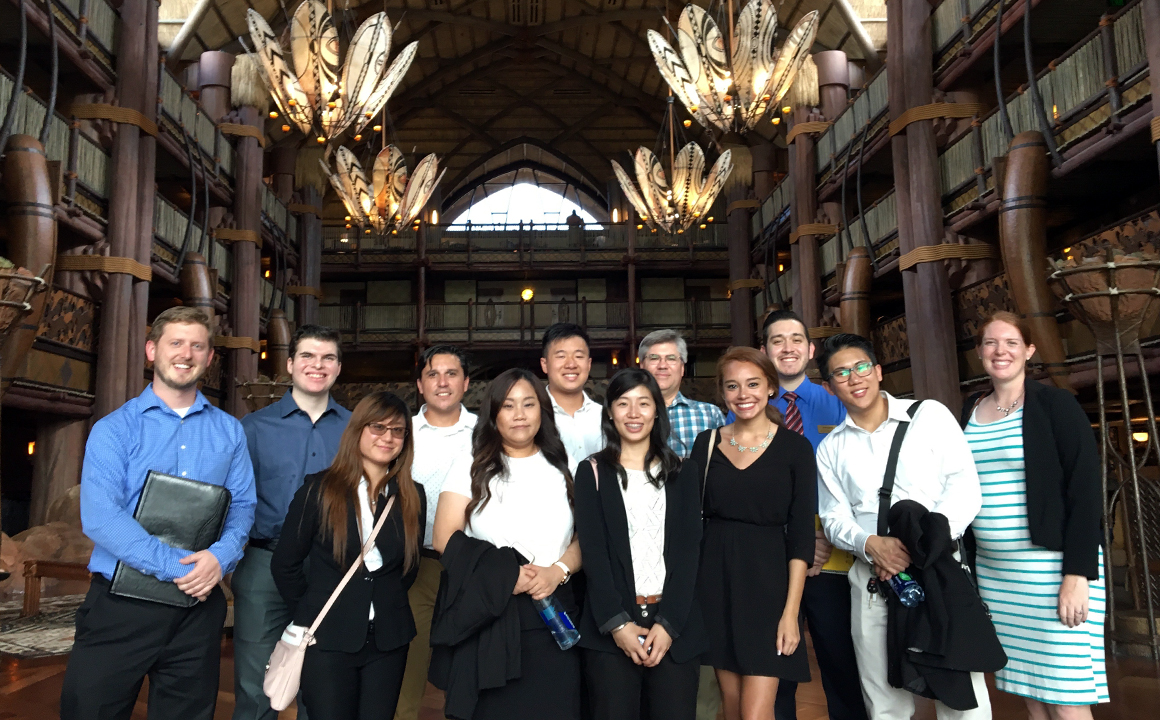 Through the Orlando Resort Experience, 11 Hilton College students got an insider's look at the workings of large-scale resort and convention management venues in one of the world's leading destination cities.
Lecturer and doctoral candidate Elizabeth Whalen traveled with the class on June 26-30, where they visited the Four Seasons Orlando, Disney's Port Orleans Resort Riverside, Disney's Port Orleans Resort French Quarter, Loews Sapphire Falls Resort, Loews Portofino Bay and the Loews regional support facility, the Orlando World Center Marriott, the Gaylord Palms Resort & Convention Center, the Hilton Orlando Resort, the Waldorf Astoria, CoCo Key Hotel and Water Resort, and Disney's Animal Kingdom Lodge (above).  
At these properties, students met with general managers and operations managers, and with teams from sales and marketing, human resources, security and housekeeping. They also participated in tours and employee panels, where they asked questions about careers, company cultures, work environments and operations.
"The students had a firsthand opportunity to see what happens behind the scenes and in the front of the house," said Elizabeth, who created this class and made her third summer trip to one of the most popular travel destinations in the United States. "My favorite part is always getting to watch the students' eyes light up as they are wowed by these incredible properties. Nothing compares to the grandeur of some of these inspiring places." 
Elizabeth recommends the Orlando Resort Experience to anyone considering a future in resorts and conventions.
"A textbook can only provide a reference," she said. "Through this class, students can get a real idea of what they might look forward to in their careers."
(Photo: Courtesy of Elizabeth Whalen)