Summer Camp Goes Beyond the Brochure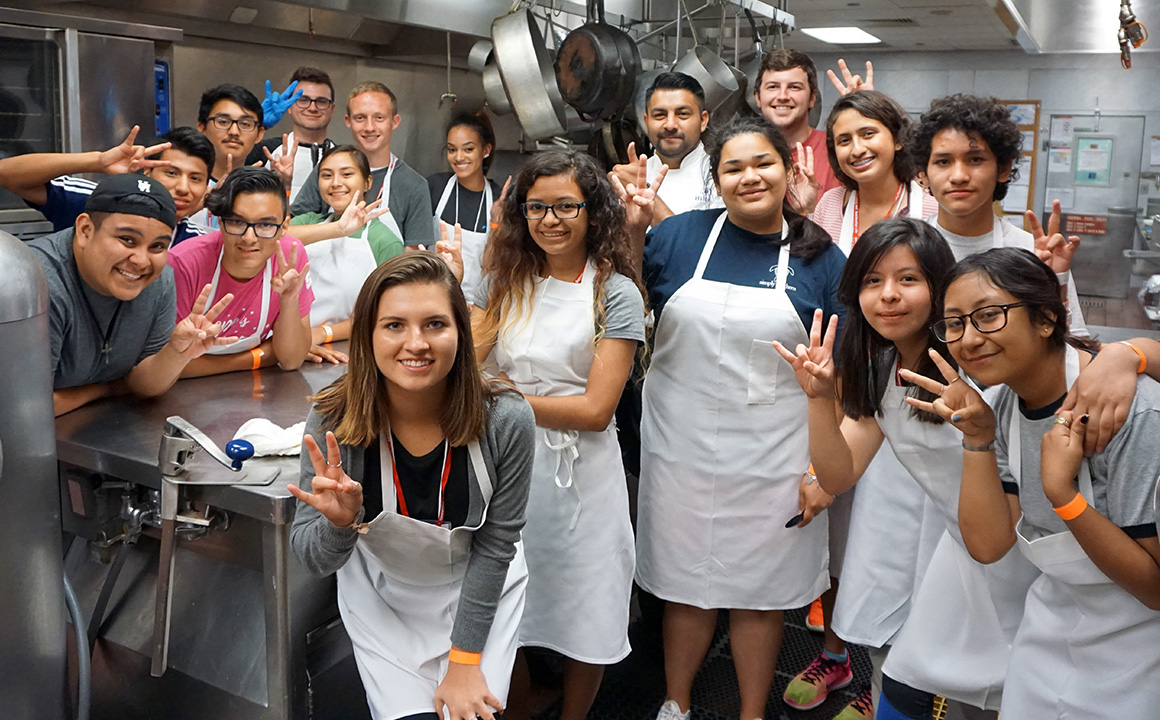 High school students interested in hospitality got a hands-on overview of the industry with a series of summer camps hosted by Recruitment Manager Mandi Anderson ('14) and the Conrad N. Hilton College Ambassadors.
"Our future students can learn about the College from our recruitment brochures, but it's an even more valuable experience when they get to live on campus and see firsthand the possibilities offered by the industry," Mandi said.
For the 14th consecutive year, Hilton College offered three sessions this June. Sixty campers spent two nights at the Cougar Village dorms, prepared and served meals at Hilton University of Houston, and took behind-the-scenes tours of several hospitality venues, including the River Oaks Country Club, TDECU Stadium, Island ETC and The San Luis Resort. They also worked on group marketing projects, which they presented to San Luis executives.
Campers also had the opportunity to hear about the career paths of Hilton College alums who now have successful careers at the San Luis and its parent company, Landry's Inc. A special shout out to Conference Planning Concierge Lauren Smith ('15); Conference Planning Manager Lauren Alfaro ('14); Director of Conference and Convention Planning David Townsend ('99); and Vice President of Hospitality for Landry's, Paul Schultz, for taking the time to engage with our campers.
Special thanks also goes to Eric's Club member C. J. "Joe" Bendy Jr. ('89), general manager and CEO of the River Oaks Country Club, for giving our campers an inside look at this renowned Houston property.
Hilton College Ambassador Thomas McCullough said he received feedback from several campers who, like him, knew right away after summer camp that they would return to campus as freshmen.
"I attended camp when I was a junior in high school and instantly fell in love with the atmosphere at the College," he said. "It helped me imagine myself being a student here, and I attribute all of my success back to that week when I decided this was the perfect fit for me."
Incoming student applications for Fall 2018 open Aug. 1, and Mandi expects to help many of this summer's campers with the process.
"Camp went very well, and everyone was really excited to learn about our program," she said. "I look forward to seeing them back on campus soon!"
 (Photo: Pearl Cajoles)