Meet our New Graduate Programs Manager!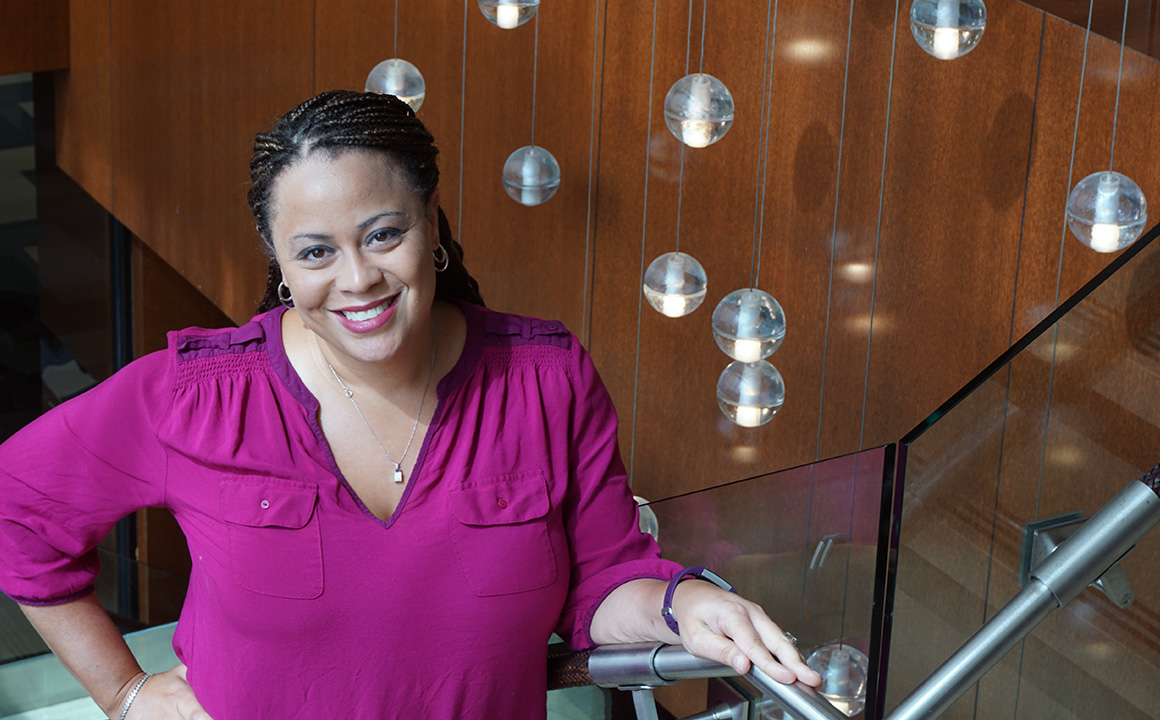 Hilton College has appointed Alisha Harrison as its newest graduate programs manager, and she's passionate about helping students reach their goals. Before joining the College, Alisha worked as a senior graduate admissions counselor for three years at the University of St. Thomas. She also served as graduate enrollment management counselor at the University of Houston-Clear Lake and as registrar for Fort Bend ISD.
"I have been wanting to join the University of Houston System for a while, so applying for this open position was the perfect opportunity," Alisha said. "I'm ready to broaden my career scope, and I'm very excited about helping students earn their advanced degrees."
Alisha graduated from Texas Women's University and also holds a Master of Business Administration and a Master of Healthcare Administration from UH-Clear Lake. Before entering the world of higher education, she worked as a health specialist for children enrolled in Texas Head Start, a federal program that aims to promote school readiness for low-income children. In her role, she helped educate families about services available for their children's health and well-being.
"I've always had a heart for service," Alisha said. "It was just part of my upbringing. I'm the older sister and was always taught to lend a helping hand."
Since she started work at Hilton College on July 5, Alisha has already hit the ground running. She is planning the graduate student orientation slated for August 15 with help from Director of International Programs Jennifer Glickman, who has graciously handled graduate student affairs in the interim.
To connect with Alisha, email, call 713-743-6537 or stop by the Graduate Program offices, room 235-C. Welcome to Hilton College, Alisha!
(Photo: Pearl Cajoles)