Miss Belize Proud of Hilton College Ties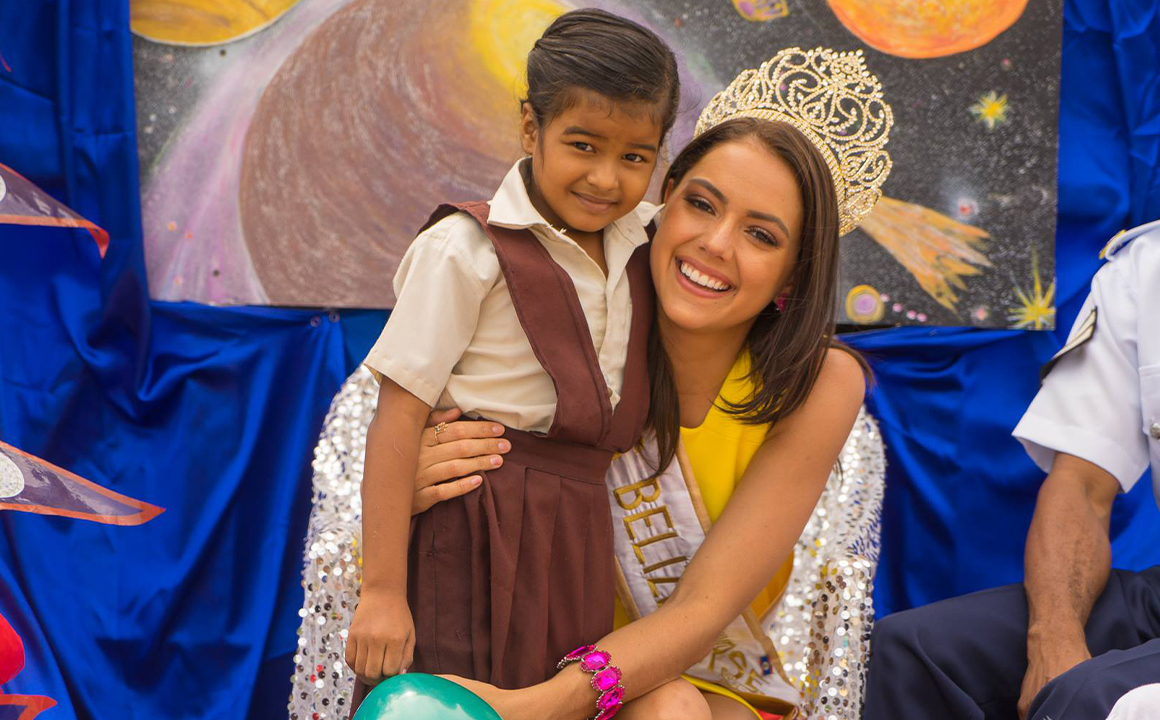 Conrad N. Hilton believed in promoting "world peace through international trade and travel," and Rebecca Rath ('13) has set off to do just that! Rebecca, known to friends and family as Bex, represented Belize in the 2017 Miss Universe competition, held Jan. 29 in Manila.
Born and raised in Dangriga, the culture capital of Belize, Rebecca is definitely no stranger to hospitality. She grew up around her family business – Pelican Beach Resorts – and moved to Houston after high school to study at Hilton College. She is the first in her family to earn a hospitality degree. "My family has been in hospitality in Belize for three generations, so growing up in the industry, I felt a natural attraction to it," she said.
Rebecca has fond memories of the College, and said she will always remember her time here. "My favorite memory of Hilton College was when I had early classes and I would go to Cougar Grounds and get the perfect vanilla latte before class," she said.
After graduation, Rebecca moved back to Dangriga to work at her family's resort. After winning the Miss Belize competition, the next stop was almost six weeks in the Philippines to prepare for Miss Universe. In a recent Facebook post, Rebecca said, "Being able to wear the Belize sash on the world stage was an incredible experience. I might not have walked away with the crown, but I met some phenomenal women and experienced a world I once knew nothing about."
Rebecca returned home earlier this month, where she received a festive hometown welcome after a motorcade through Dangriga. She said she is thankful for everyone who has followed her journey, which was a huge step outside of her comfort zone, and truly a life-changing experience. As Miss Belize, she champions the causes to end domestic abuse, HIV, and discrimination based on race and gender. She continues to work in the family business, and is a director of the Belize Hotel Association. She is also a sports and tourism ambassador for Belize.
See photos of Rebecca as a Cougar in this article by the Houston Chronicle, and follow her adventures as Miss Belize on Facebook. Rebecca definitely embodies the spirit of hospitality and tourism. We couldn't be more proud of all she has accomplished! (Photo: Courtesy of Rebecca Rath)